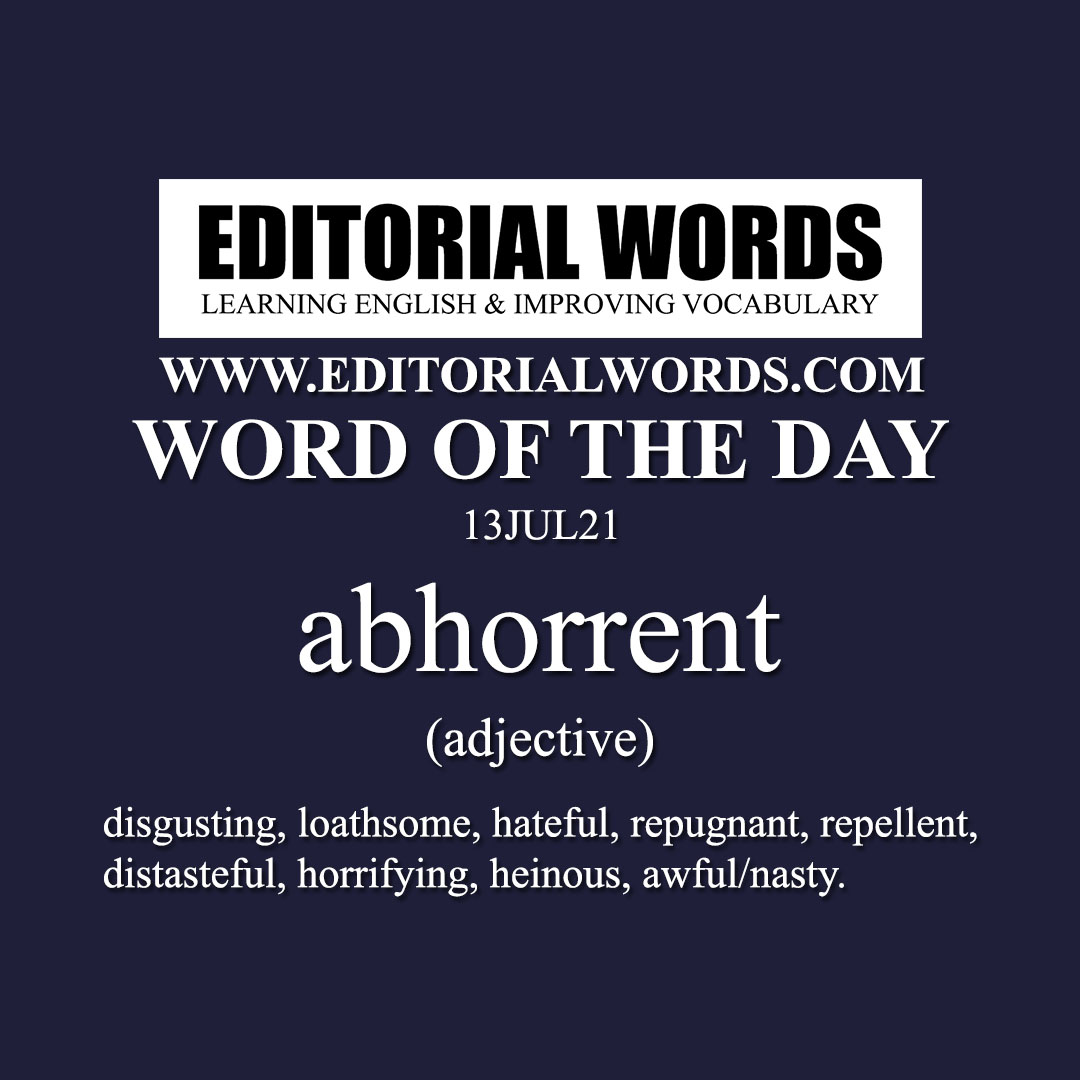 Today's "Word of the Day" is abhorrent and it is an adjective meaning "disgusting, loathsome, hateful, repugnant, repellent, distasteful, horrifying, heinous, awful/nasty".
Example Sentence: The Duke of Cambridge (Prince William), who is president of the Football Association, said he was "sickened" by the (racist) abuse (of England players). "It is totally unacceptable that players have to endure this abhorrent behaviour. It must stop now and all those involved should be held accountable."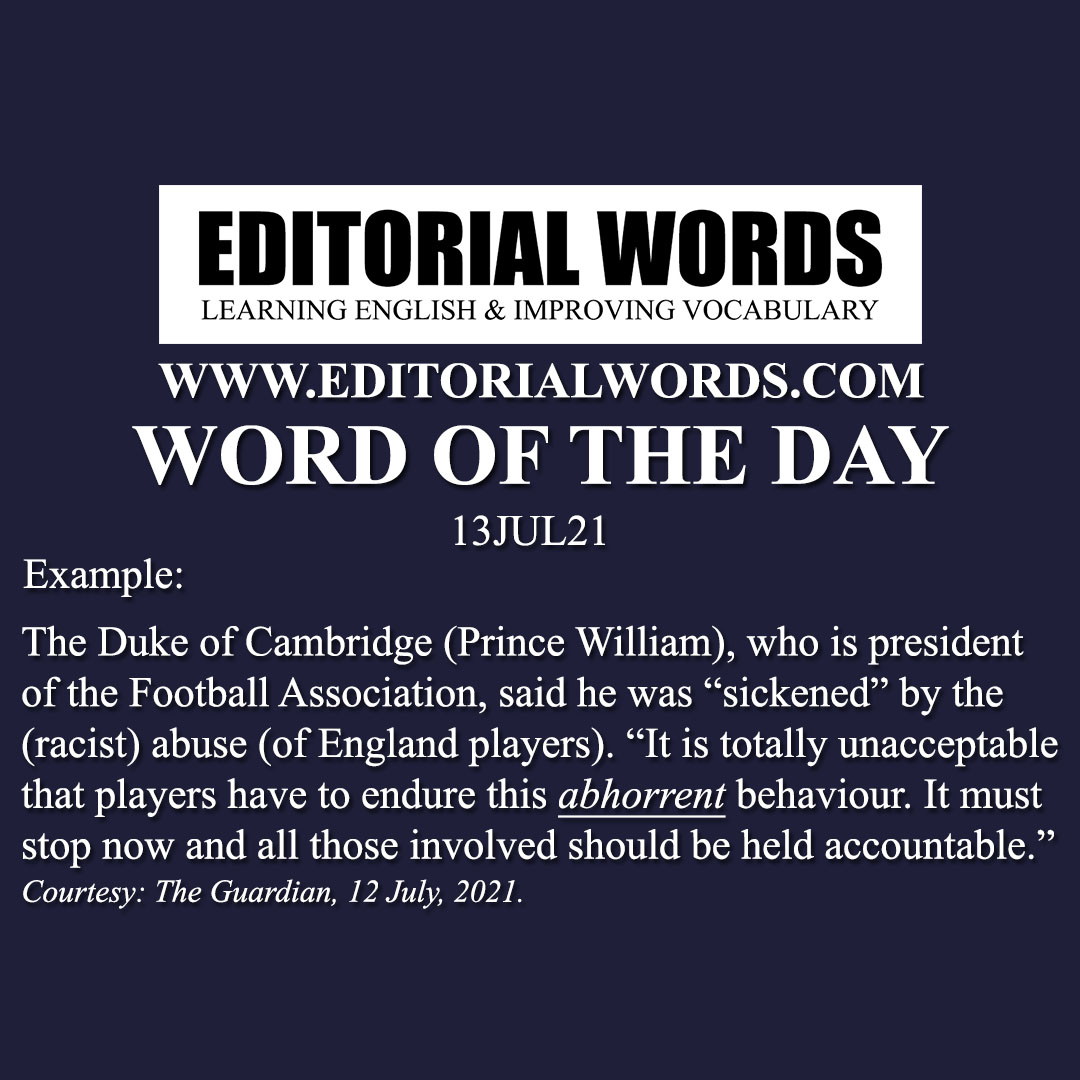 This word is present in The Guardian article 'Unforgivable': Gareth Southgate on racist abuse of England players and click here to read it.
Courtesy: The Guardian
"Phrasal Verbs" We Learnt Last Week
"Idioms & Phrases" We Learnt Last Week
"Important Definitions" We Learnt Last Week
Recent Word Lists For The Hindu Editorial Articles