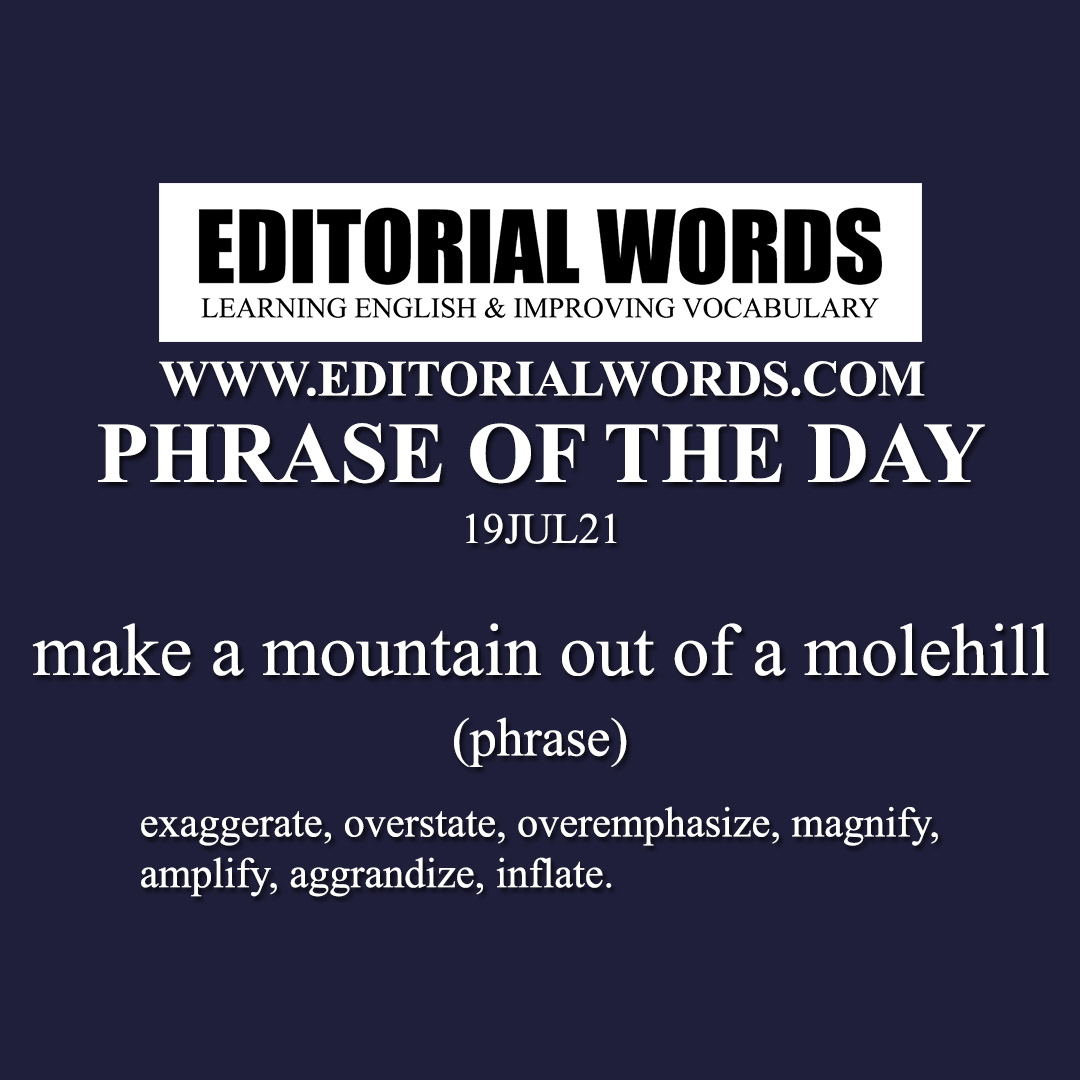 Today's "Phrase of the Day" is make a mountain out of a molehill and its meaning is "exaggerate, overstate, overemphasize, magnify, amplify, aggrandize, inflate".
Example Sentence: There is no confusion over the issue of creation of 'Kongu Nadu' by bifurcating Tamil Nadu, and the BJP does not resort to emotional politics or split States. People are "making a mountain out of a mole hill", BJP Tamil Nadu president K. Annamalai said on Friday.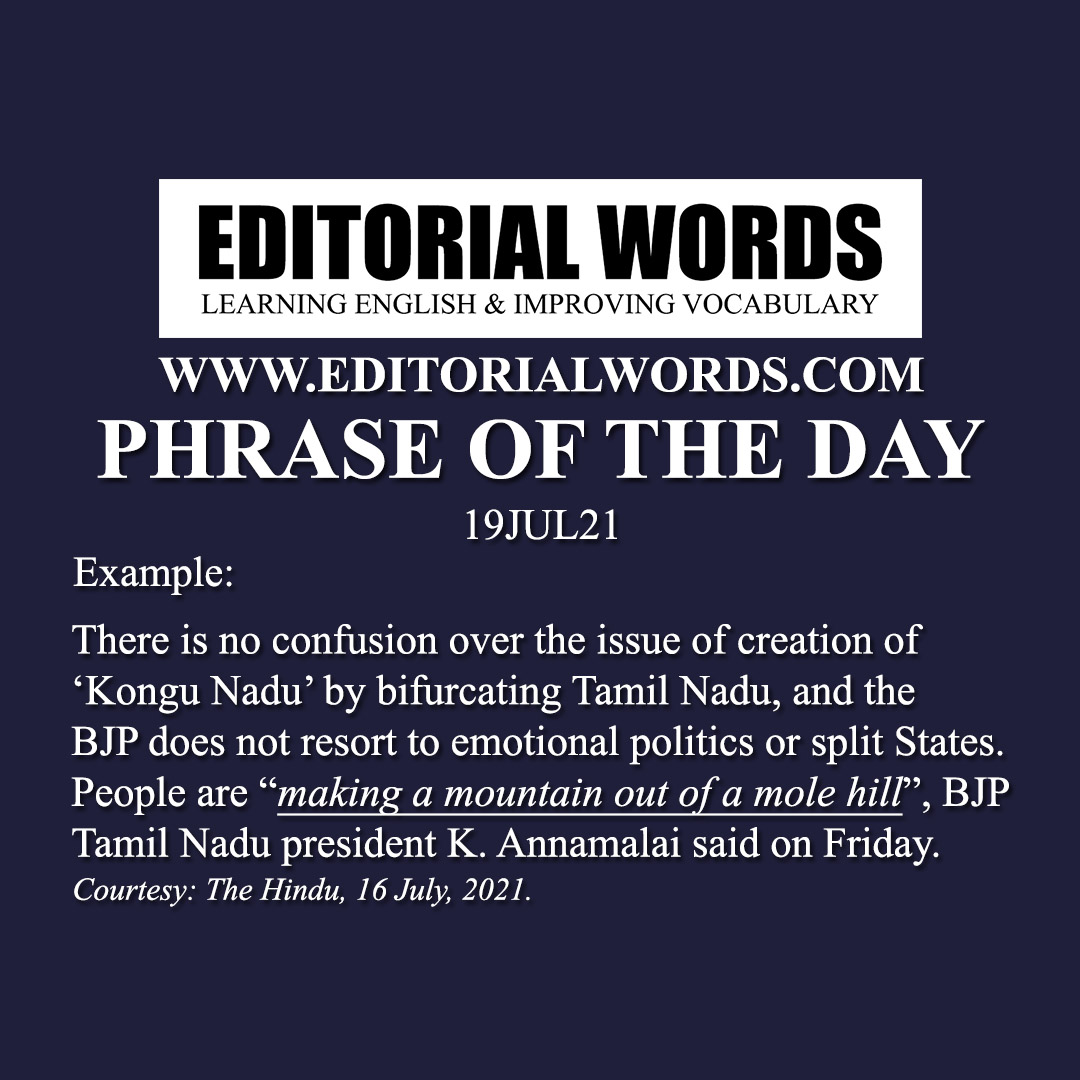 This phrase is present in The Hindu article T.N. BJP president Annamalai scotches speculation on Kongu Nadu issue and click here to read it.
Courtesy: The Hindu
"Phrasal Verbs" We Learnt Last Week
"Idioms & Phrases" We Learnt Last Week
"Important Definitions" We Learnt Last Week
Recent Word Lists For The Hindu Editorial Articles