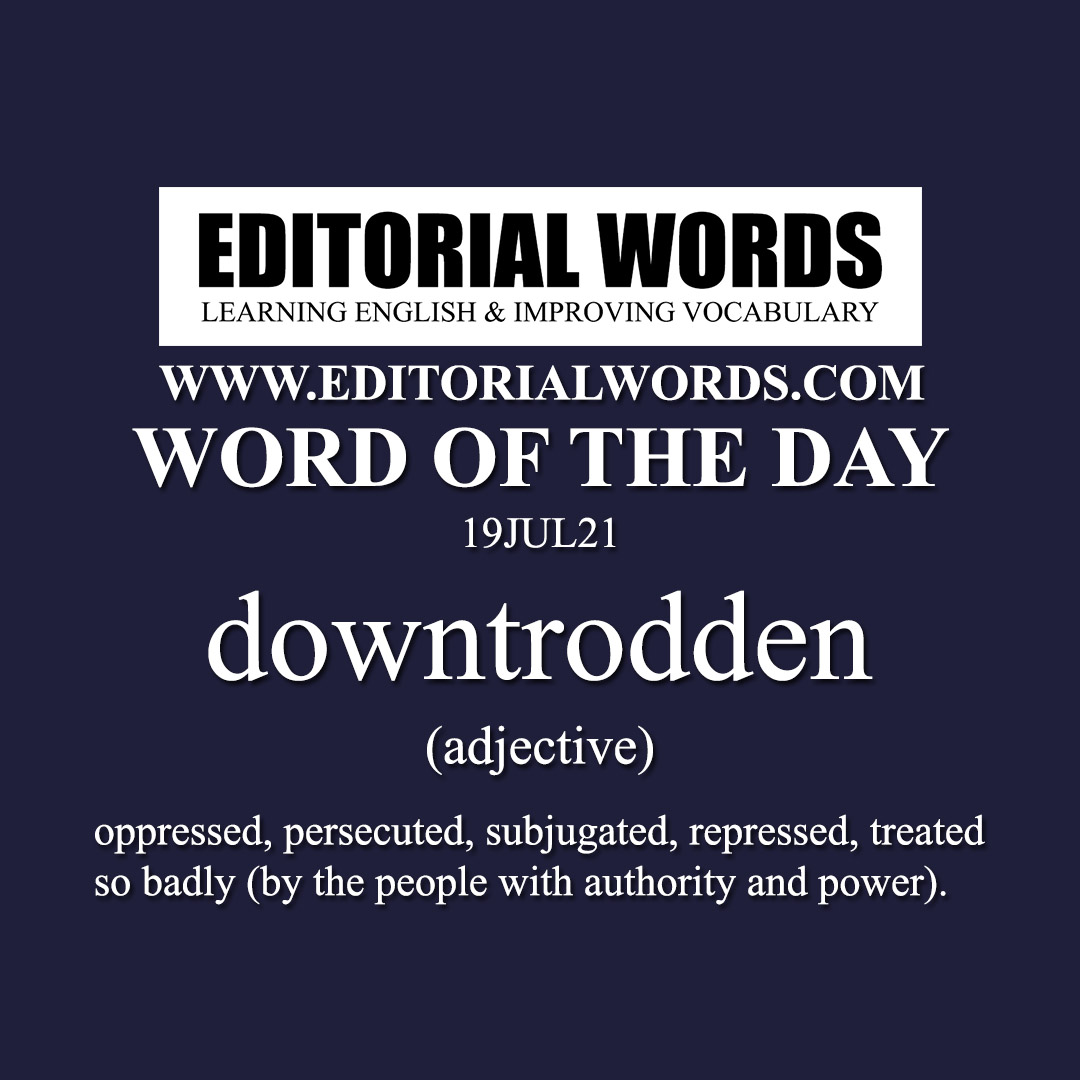 Today's "Word of the Day" is downtrodden and it is an adjective meaning "oppressed, persecuted, subjugated, repressed, treated so badly (by the people with authority and power)".
Example Sentence: Tamil Nadu Chief Minister M.K. Stalin on Sunday paid floral tributes to the urn and portrait of human rights activist Father Stan Swamy, who recently died in a Mumbai hospital after prolonged incarceration in Taloja Central jail in the Bhima Koregaon violence case, at Loyola college in Chennai…In his condolence message, Chief Minister M.K. Stalin had said that tragedy that befell (happened to) him, who fought for the downtrodden, should not happen to anyone else.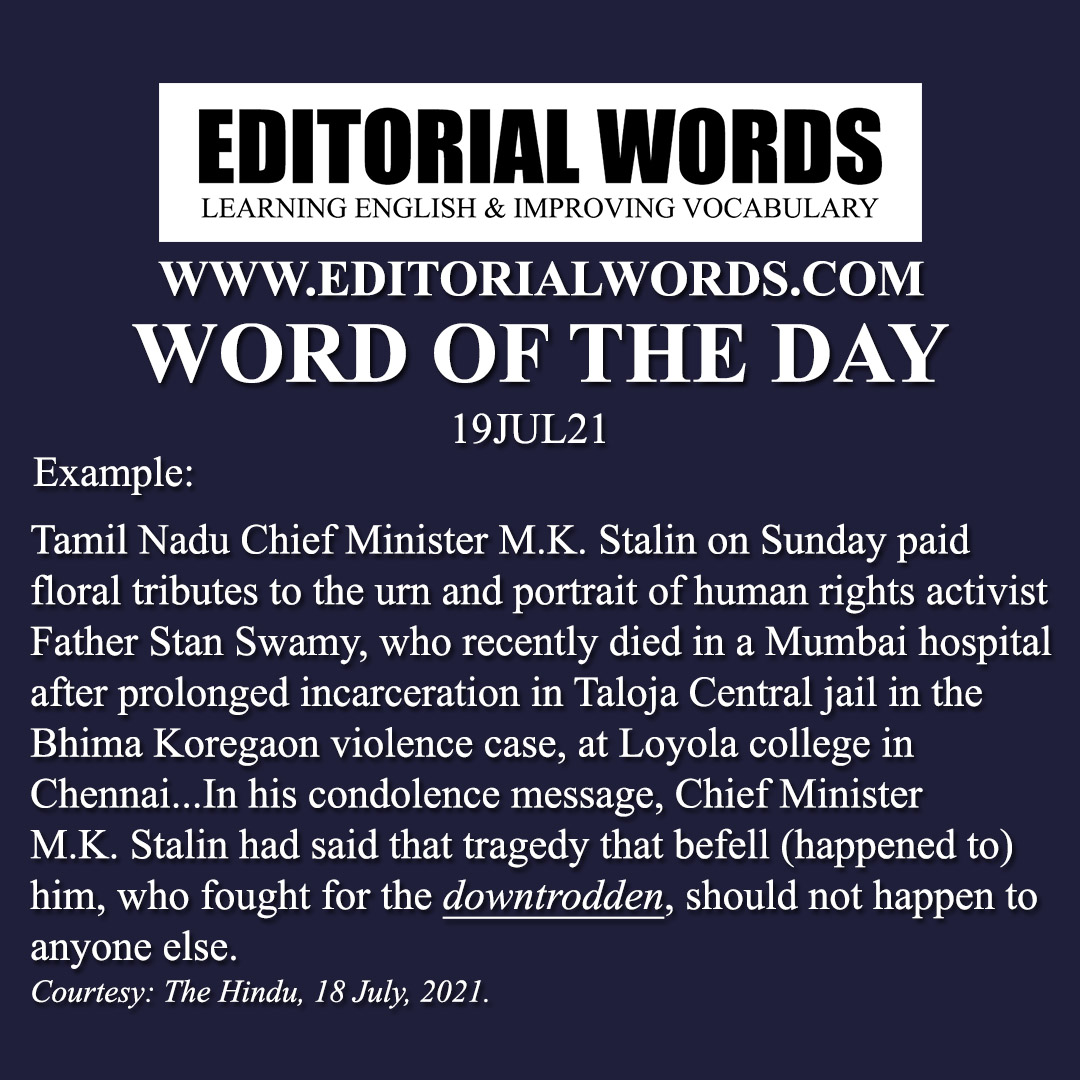 This word is present in The Hindu article Tamil Nadu CM M.K. Stalin, others pay floral tributes to Fr. Stan Swamy and click here to read it.
Courtesy: The Hindu
"Phrasal Verbs" We Learnt Last Week
"Idioms & Phrases" We Learnt Last Week
"Important Definitions" We Learnt Last Week
Recent Word Lists For The Hindu Editorial Articles