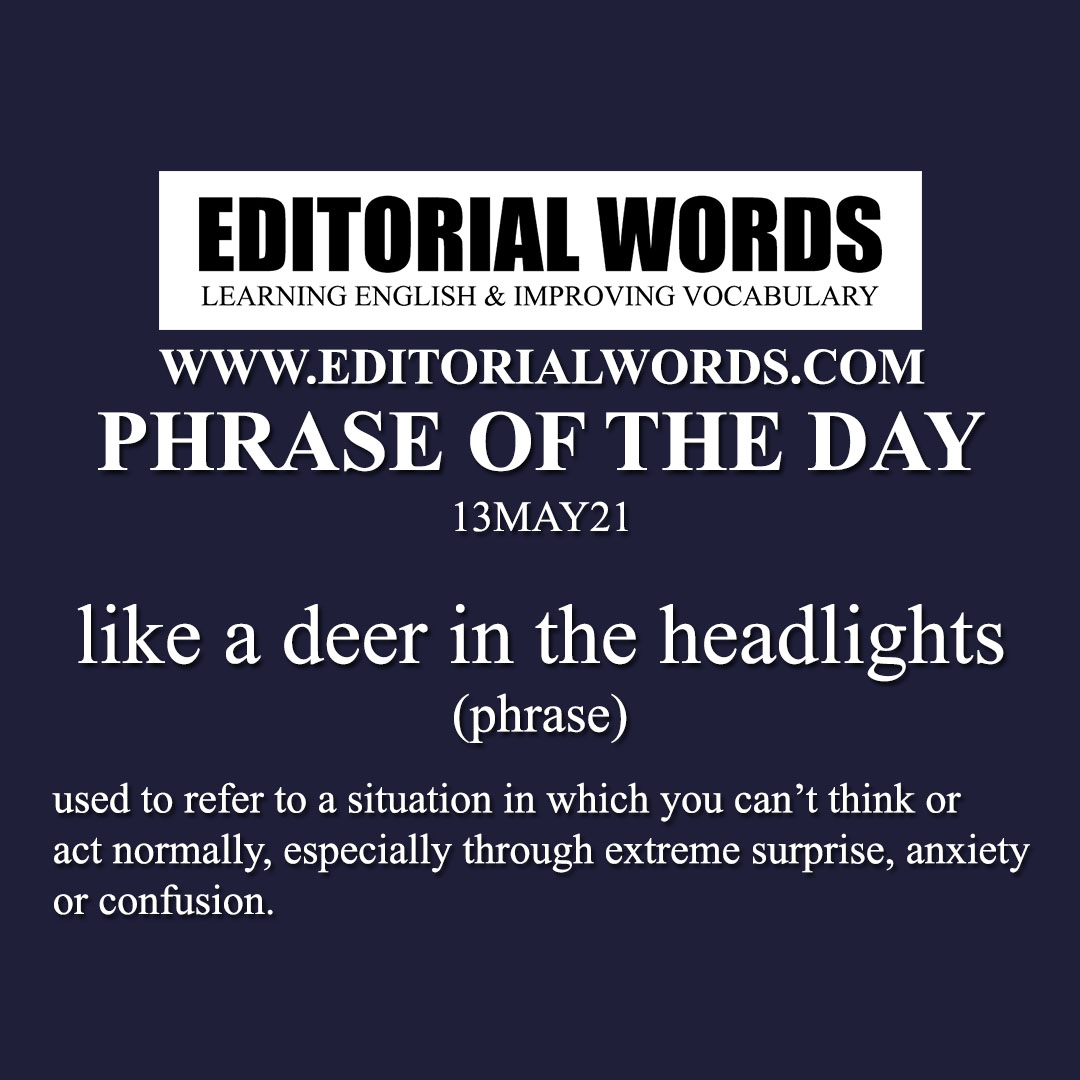 Today's "Phrase of the Day" is "like a deer in the headlights" and its meaning is "used to refer to a situation in which you can't think or act normally, especially through extreme surprise, anxiety or confusion".
Example Sentence: It is amply evident that the Finance Minister and her government's handling of the COVID-19 pandemic is like a deer caught in the headlights… A knee-jerk (unthinking) and confused vaccination policy, with varying price structures and quotas for the Centre, States and private hospitals for the same vaccine, has made a royal (complete) mess of India's vaccination efforts.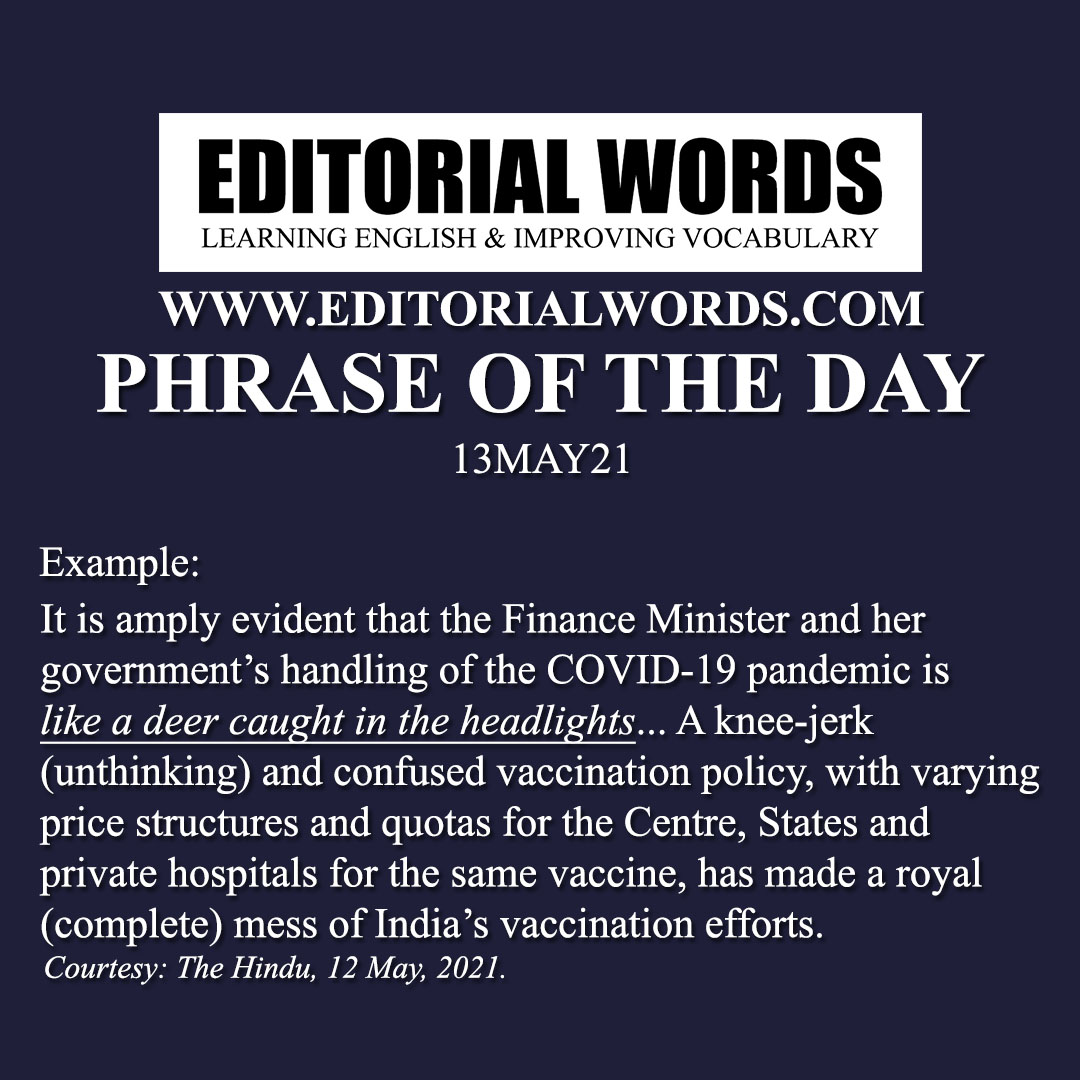 This phrase is present in The Hindu article COVID mishandling foretold in the Budget and click here to read it.
Courtesy: The Hindu
"Phrasal Verbs" We Learnt Last Week
"Idioms & Phrases" We Learnt Last Week
"Important Definitions" We Learnt Last Week
Recent Word Lists For The Hindu Editorial Articles