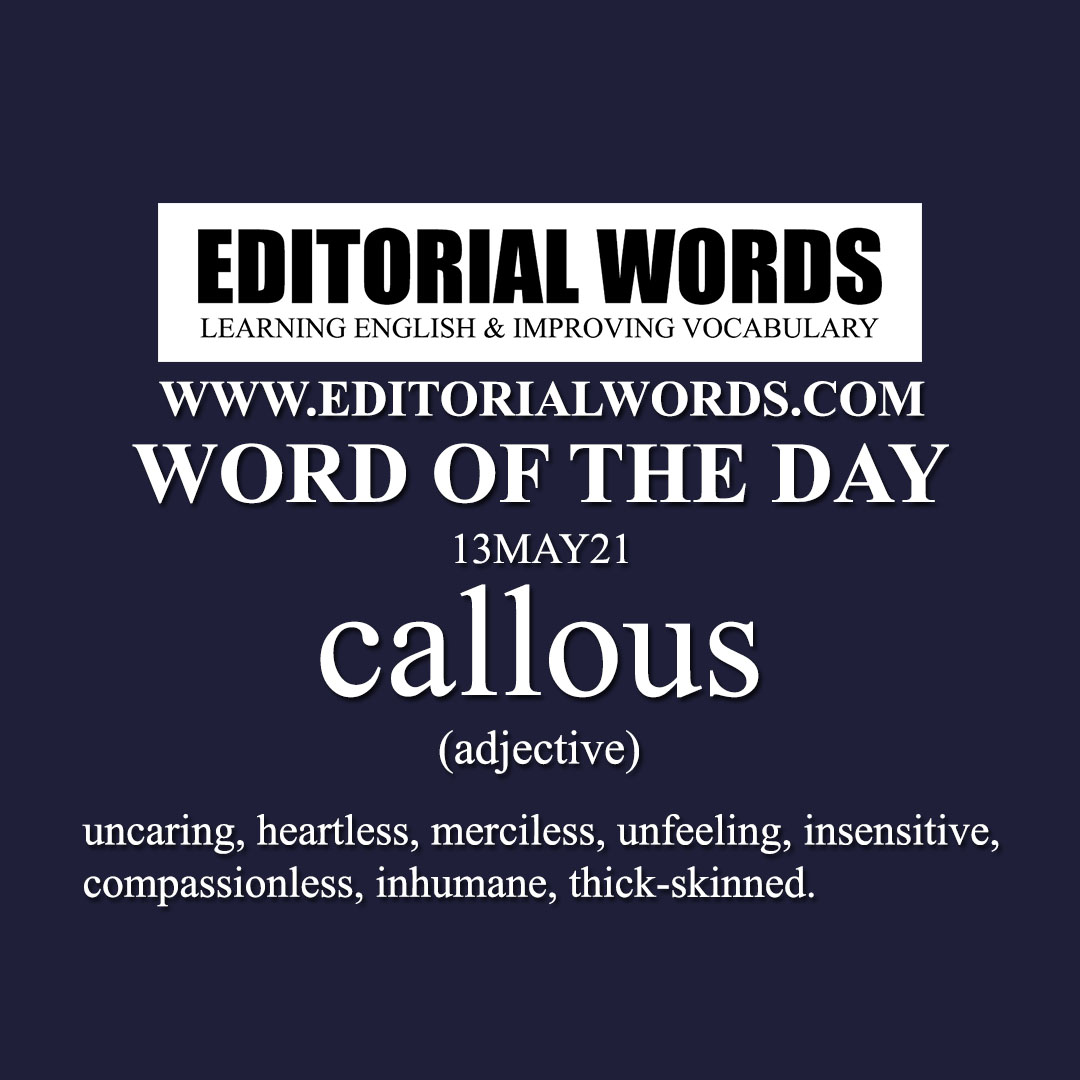 Today's "Word of the Day" is "callous" and it is an adjective meaning "uncaring, heartless, merciless, unfeeling, insensitive, compassionless, inhumane, thick-skinned".
Example Sentence:  Either the government was callous about the nation's continued fight against COVID-19, or wanted to abdicate responsibility to the States entirely. If not, it would have made a meticulously detailed 'Covid-19 Emergency' Budget for the year 2021-22.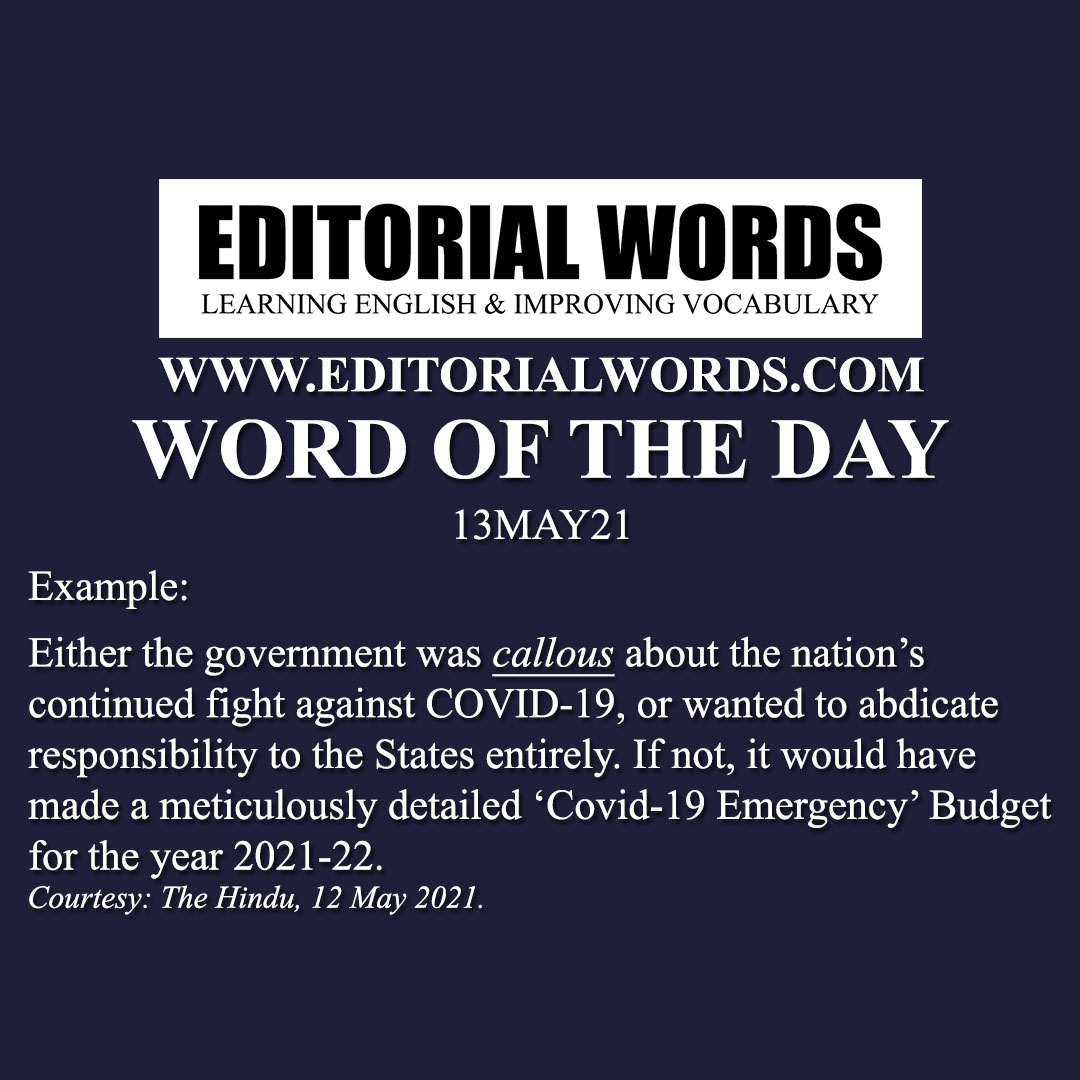 This word is present in The Hindu article COVID mishandling foretold in the Budget and click here to read it.
Courtesy: The Hindu
"Phrasal Verbs" We Learnt Last Week
"Idioms & Phrases" We Learnt Last Week
"Important Definitions" We Learnt Last Week
Recent Word Lists For The Hindu Editorial Articles