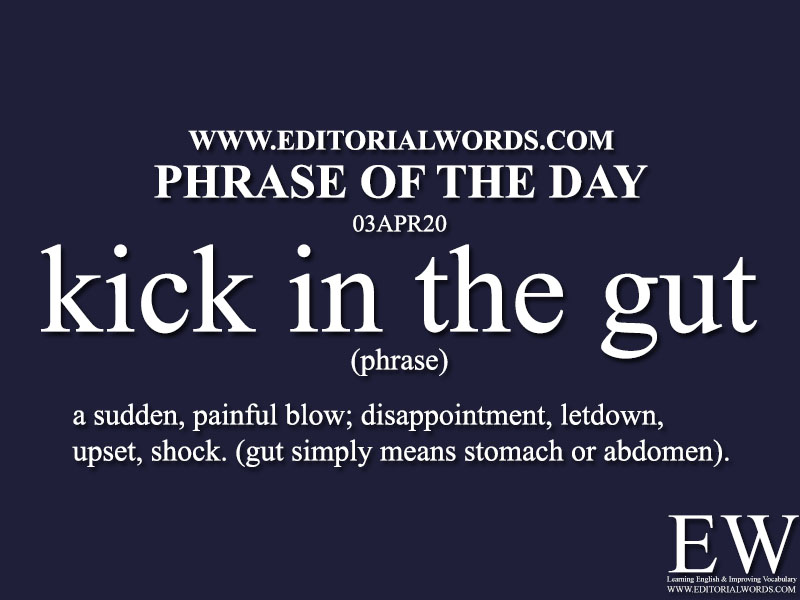 Today's "Phrase of the Day" is "kick in the gut" and it is a phrase meaning is "a sudden, painful blow; disappointment, letdown, upset, shock. (gut simply means stomach or abdomen).
Example Sentence:  The Wimbledon tennis championships were cancelled for the first time since the Second World War on Wednesday. The former champion Pat Cash reacted to it saying "These are just very weird and strange times. For me, it's just a big kick in the gut, because it's a tournament I love and a tournament that so many love".
This phrase is present in today's The Hindu Sports article Former Wimbledon champions saddened and click here to read it.
Courtesy: The Hindu.
"Phrasal Verbs" We Learnt Last Week
"Idioms & Phrases" We Learnt Last Week
"Important Definitions" We Learnt Last Week
Recent Word Lists For The Hindu Editorial Articles