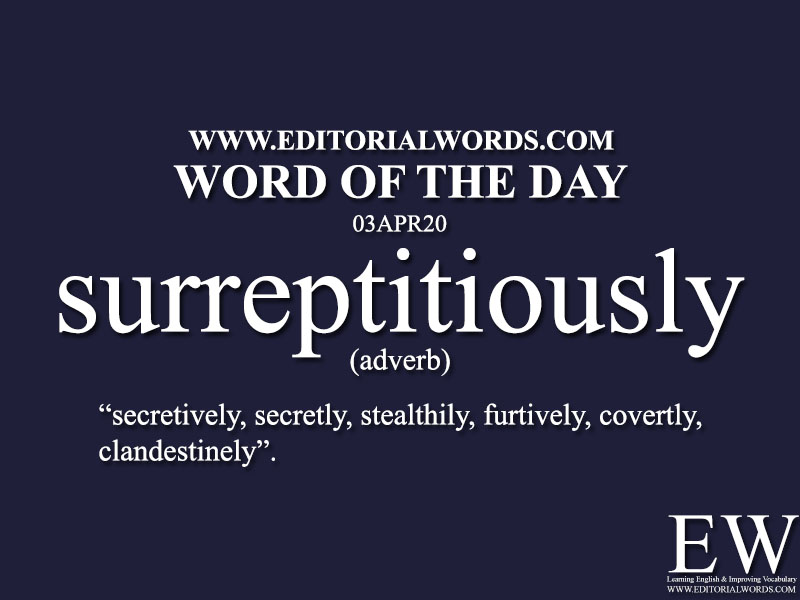 Today's "Word of the Day" is surreptitiously and it is an adverb meaning "secretively, secretly, stealthily, furtively, covertly, clandestinely".
Example Sentence: Iran Foreign Minister Mohammad Javad Zarif tweeted that "unlike the U.S. —which surreptitiously lies, cheats & assassinates — Iran only acts in self-defence"..
This word is present in today's The Hindu International page article Iran, U.S. heat up war of words despite pandemic and click here to read it.
Courtesy: The Hindu
"Phrasal Verbs" We Learnt Last Week
"Idioms & Phrases" We Learnt Last Week
"Important Definitions" We Learnt Last Week
Recent Word Lists For The Hindu Editorial Articles