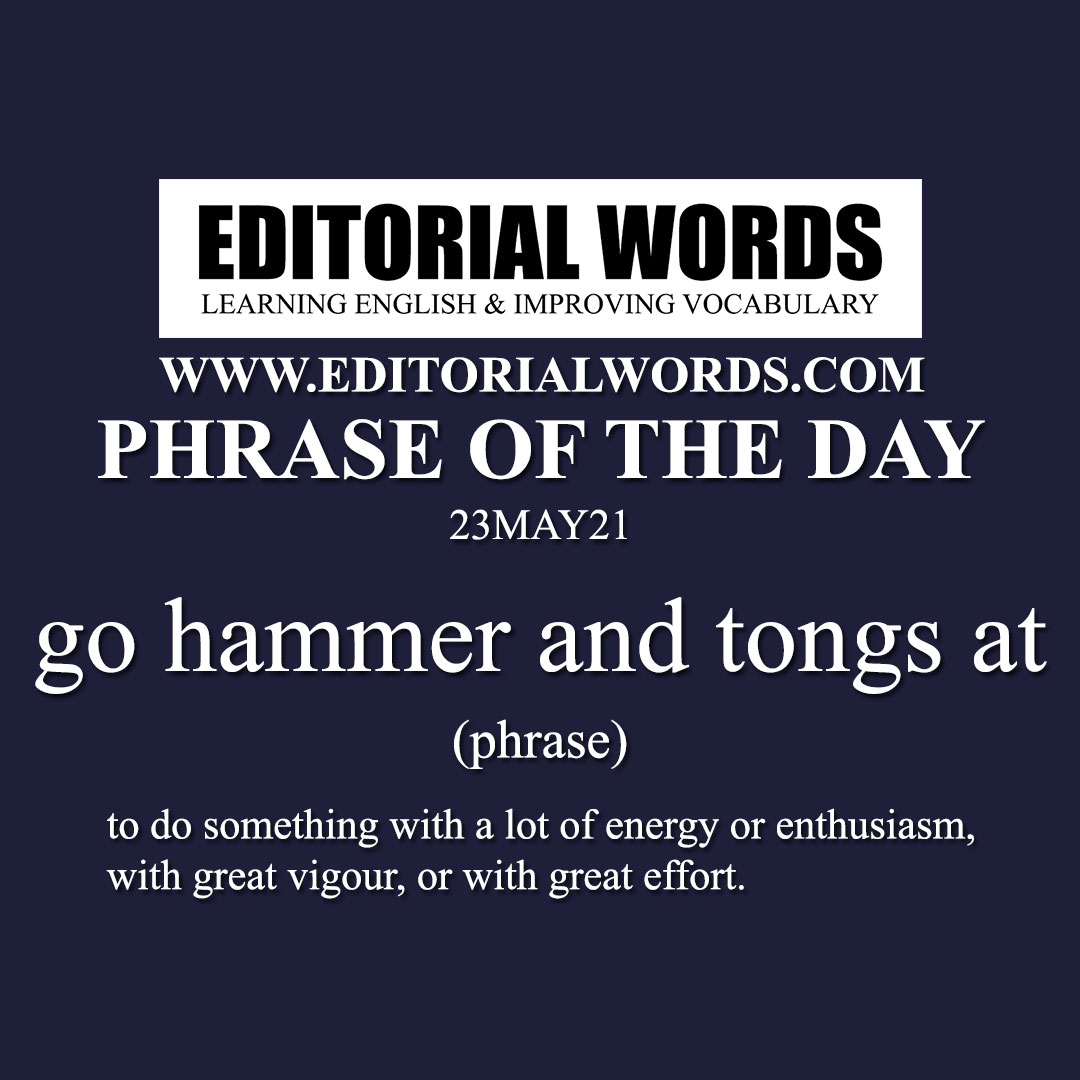 Today's "Phrase of the Day" is "go hammer and tongs at" and its meaning is "to do something with a lot of energy or enthusiasm, with great vigour, or with great effort".
Example Sentence: The mutual distrust between a large section of the media and the CPI(M) goes back a long way… Locked in a factional fight with veteran leader V.S. Achuthanandan then, Mr. Vijayan spared no occasion to go hammer and tongs at a section of the media for its "concerted leakage of inner party happenings".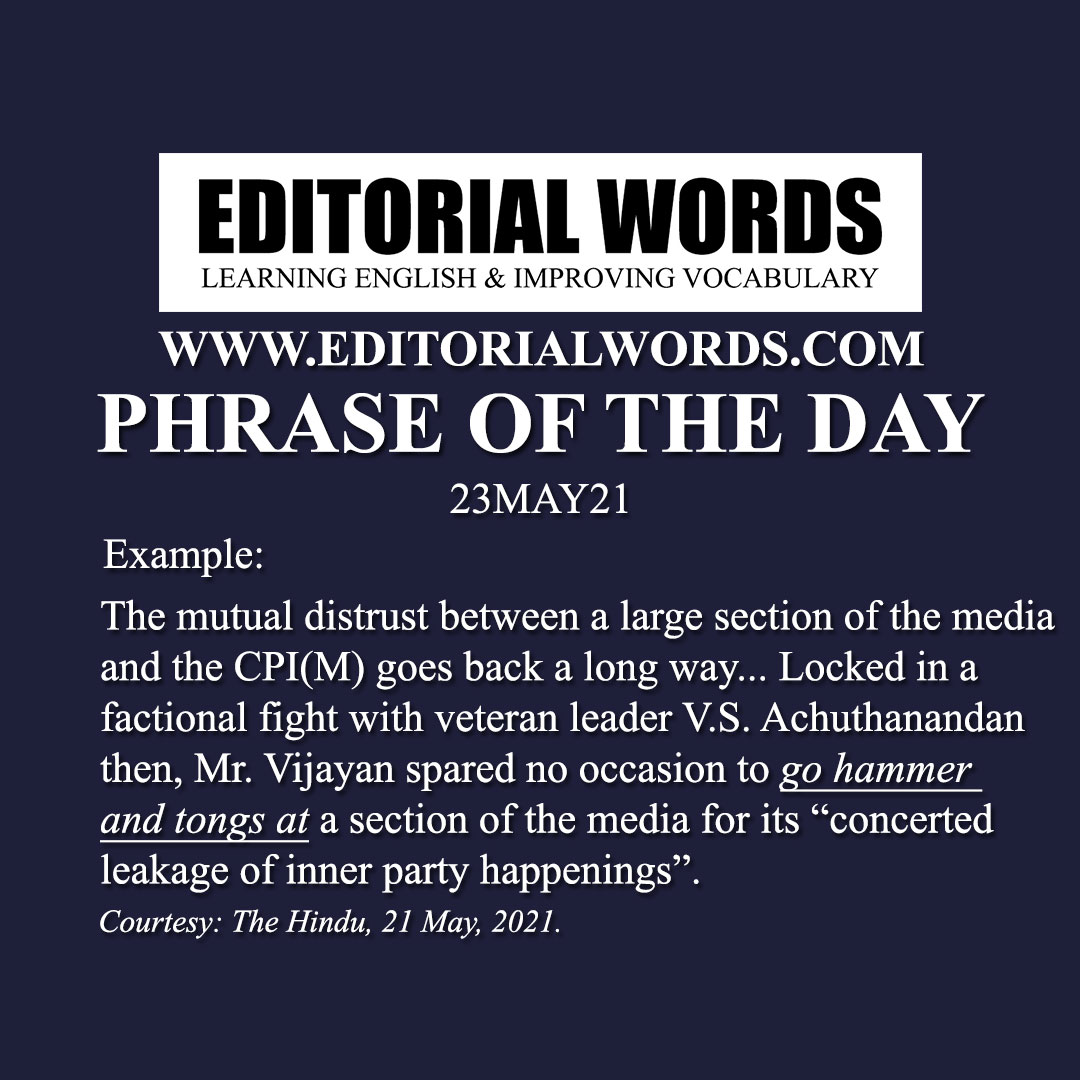 This phrase is present in The Hindu article The way the CPI(M) works and click here to read it.
Courtesy: The Hindu
"Phrasal Verbs" We Learnt Last Week
"Idioms & Phrases" We Learnt Last Week
"Important Definitions" We Learnt Last Week
Recent Word Lists For The Hindu Editorial Articles