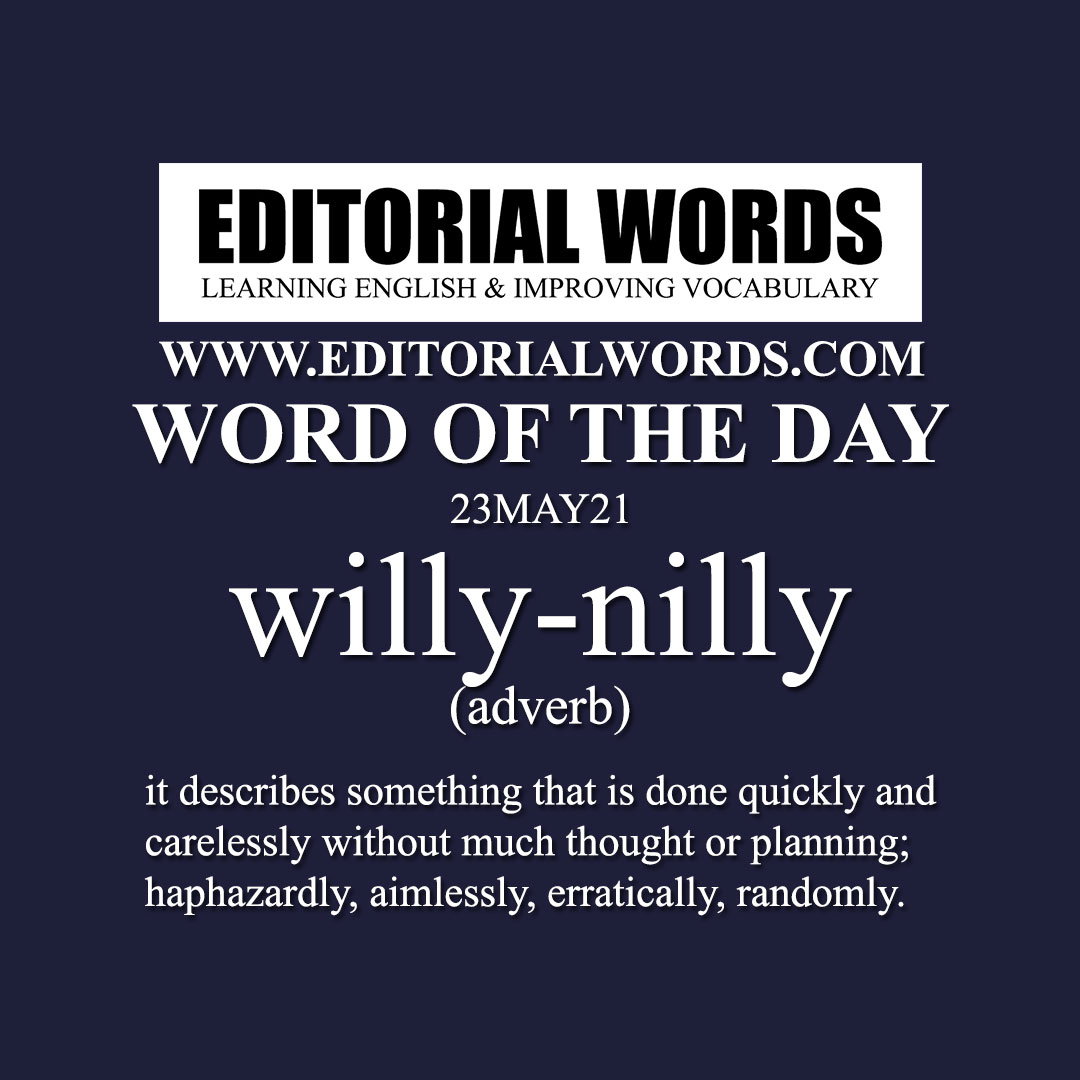 Today's "Word of the Day" is "willy-nilly" and it is an adverb meaning "it describes something that is done quickly and carelessly without much thought or planning; haphazardly, aimlessly, erratically, randomly".
Example Sentence: Reporting on the CPI(M) in Kerala willy-nilly puts reporters in a spot when the leaders start wondering why a particular issue, a controversy or development was treated by the media in a certain way.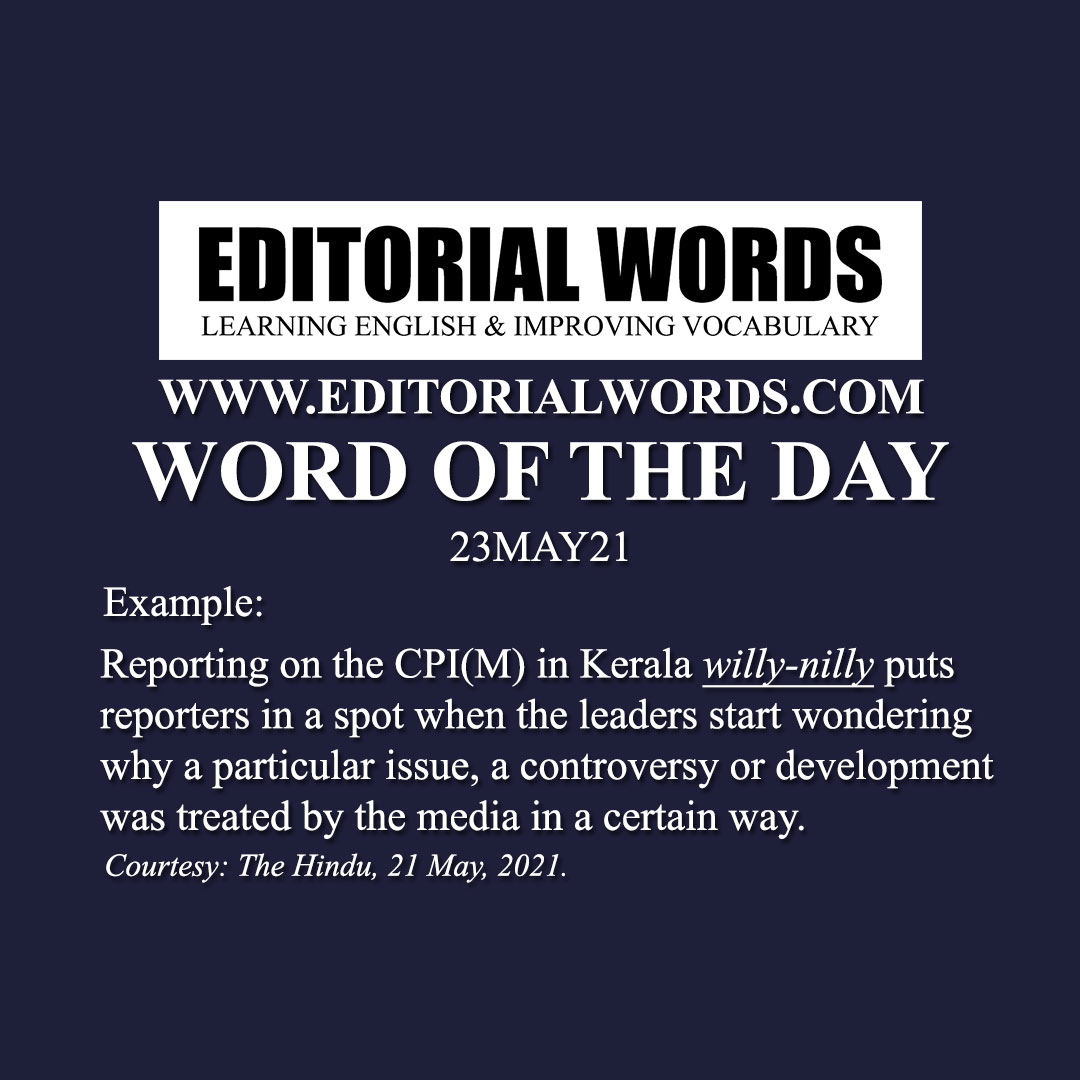 This word is present in The Hindu article The way the CPI(M) works and click here to read it.
Courtesy: The Hindu
"Phrasal Verbs" We Learnt Last Week
"Idioms & Phrases" We Learnt Last Week
"Important Definitions" We Learnt Last Week
Recent Word Lists For The Hindu Editorial Articles