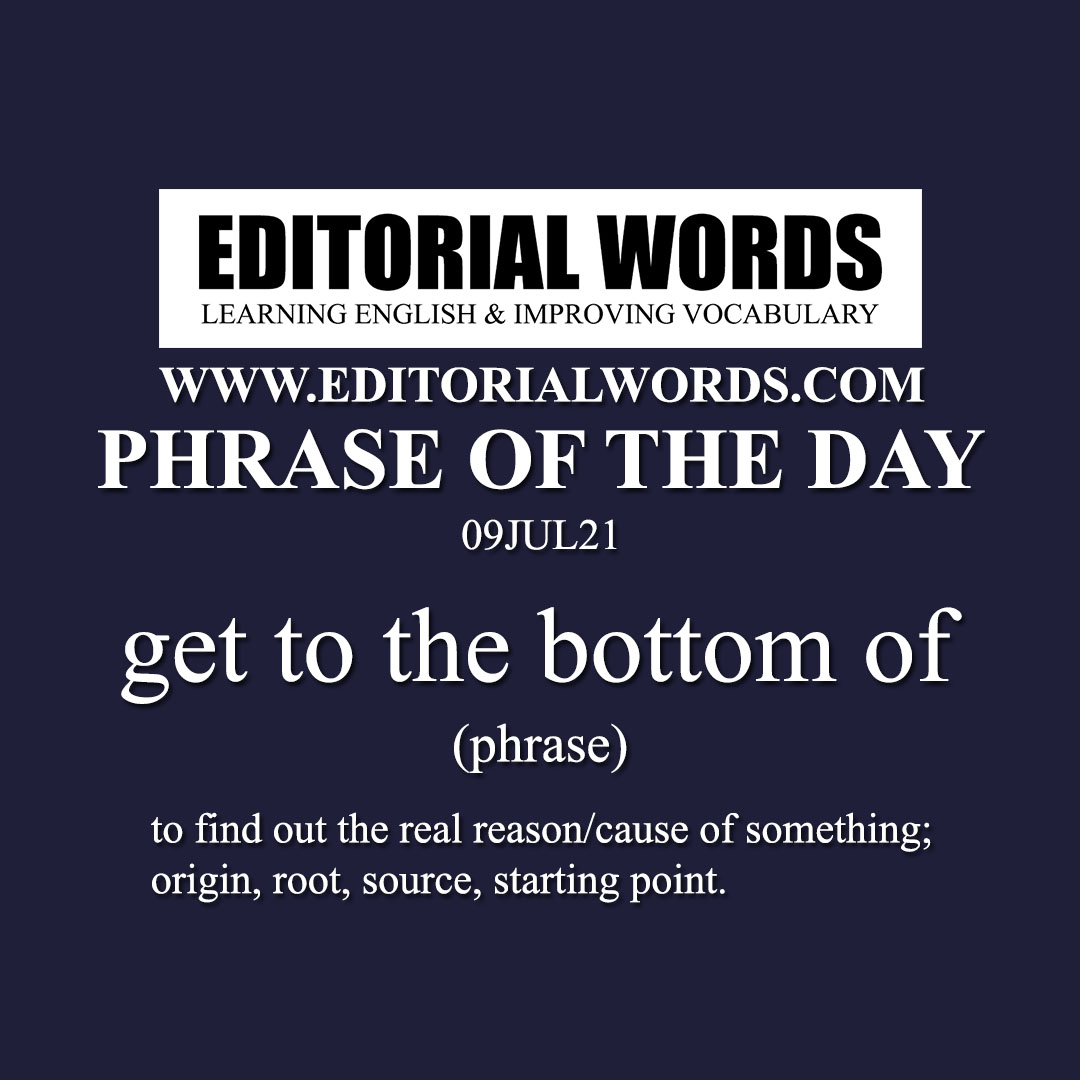 Today's "Phrase of the Day" is get to the bottom of and its meaning is "to find out the real reason/cause of something; origin, root, source, starting point".
Example Sentence: Mr. Justin Trudeau (Prime Minister of Canada) has expressed "guilt" over the abuses. But that is not enough. His government should assist indigenous organisations to find unmarked graves. He should order investigations into the residential schools with graves to get to the bottom of the matter.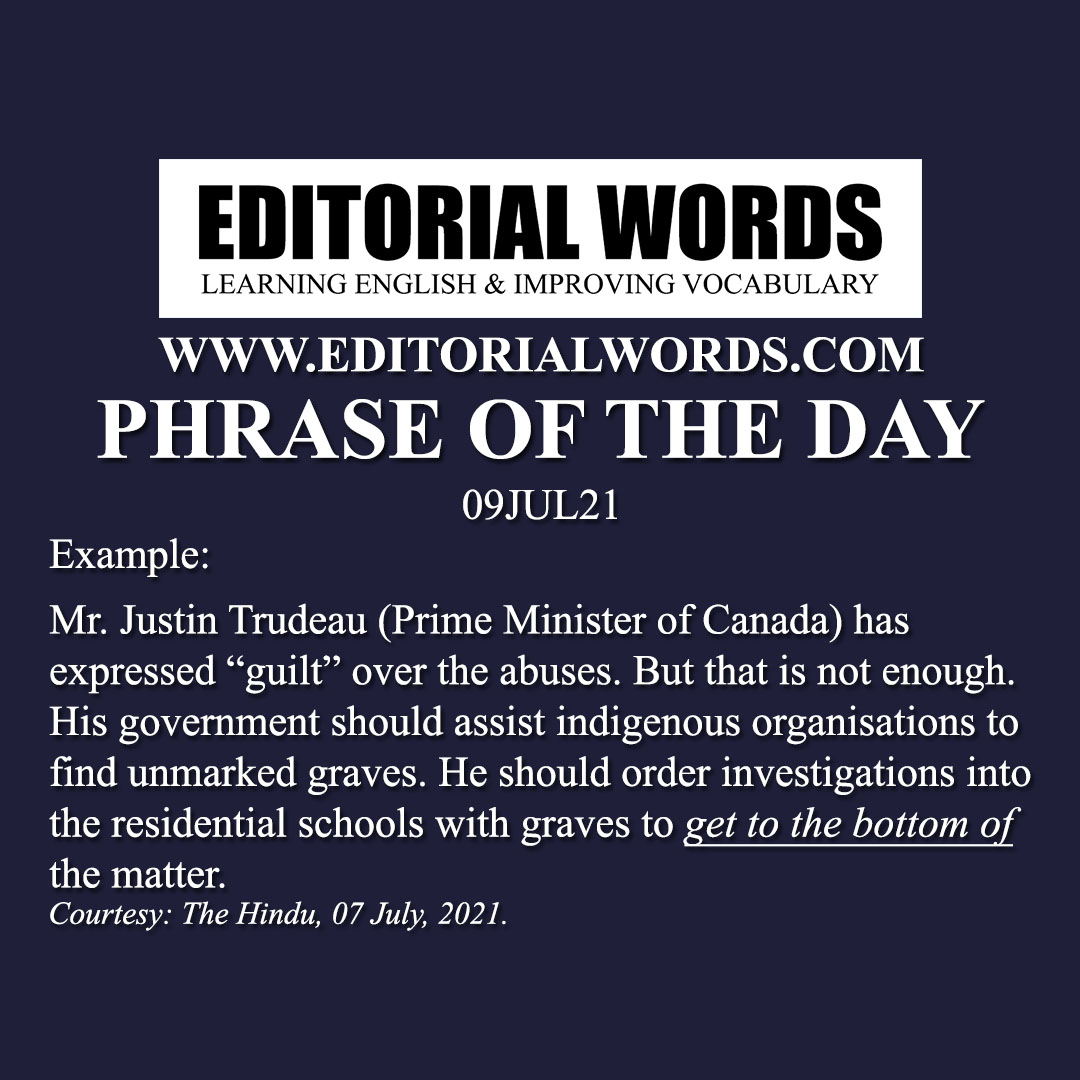 This phrase is present in The Hindu article Cultural genocide: On discovery of hundreds of graves in Canada and click here to read it.
Courtesy: The Hindu
"Phrasal Verbs" We Learnt Last Week
"Idioms & Phrases" We Learnt Last Week
"Important Definitions" We Learnt Last Week
Recent Word Lists For The Hindu Editorial Articles