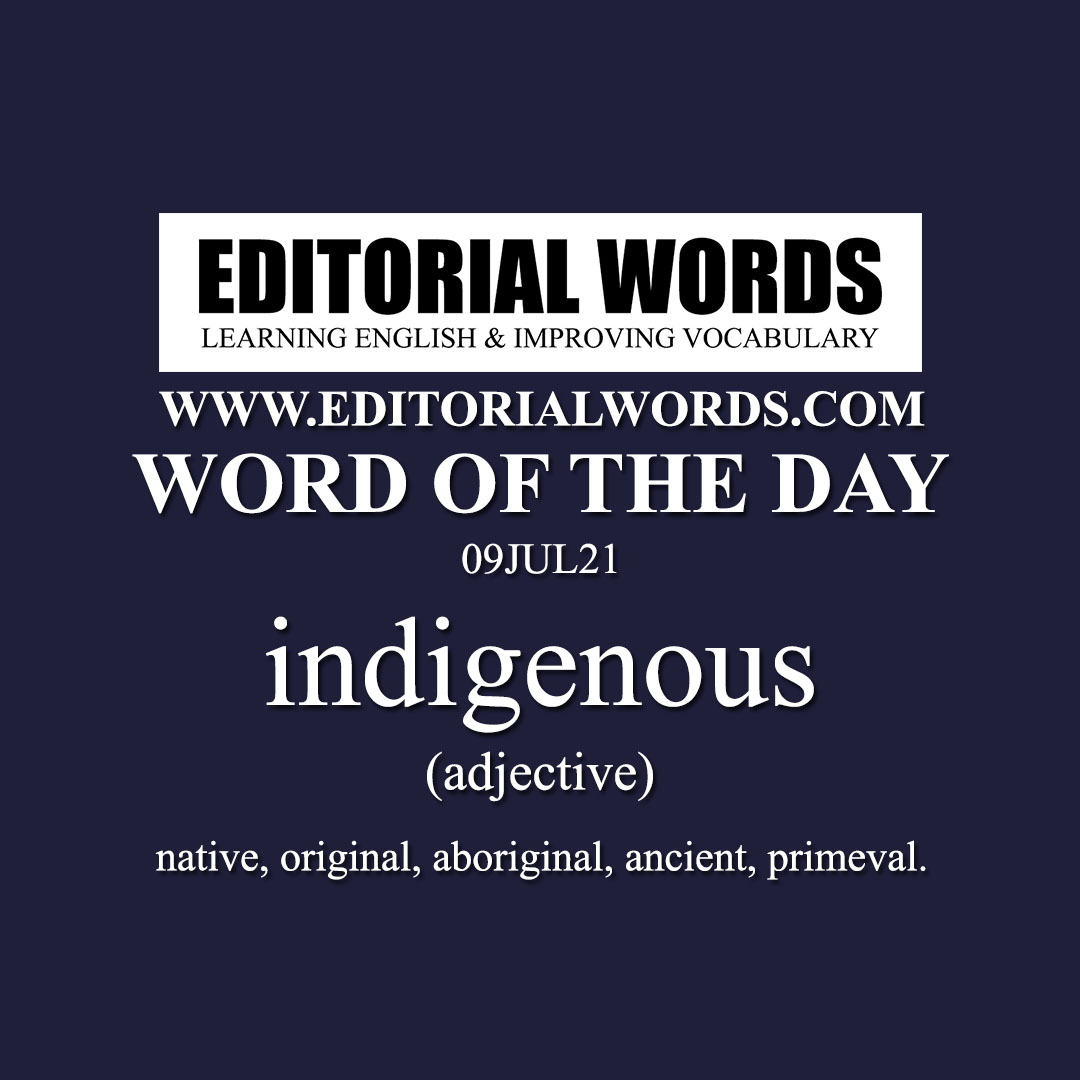 Today's "Word of the Day" is indigenous and it is an adjective meaning "native, original, aboriginal, ancient, primeval".
Example Sentence: One thing is clear: Native children's lives are never "lost"; they are deliberately and violently stolen. Similarly, the lands of Indigenous people – from Canada to the US and beyond – are never "lost"; they have been and continue to be forcibly colonized.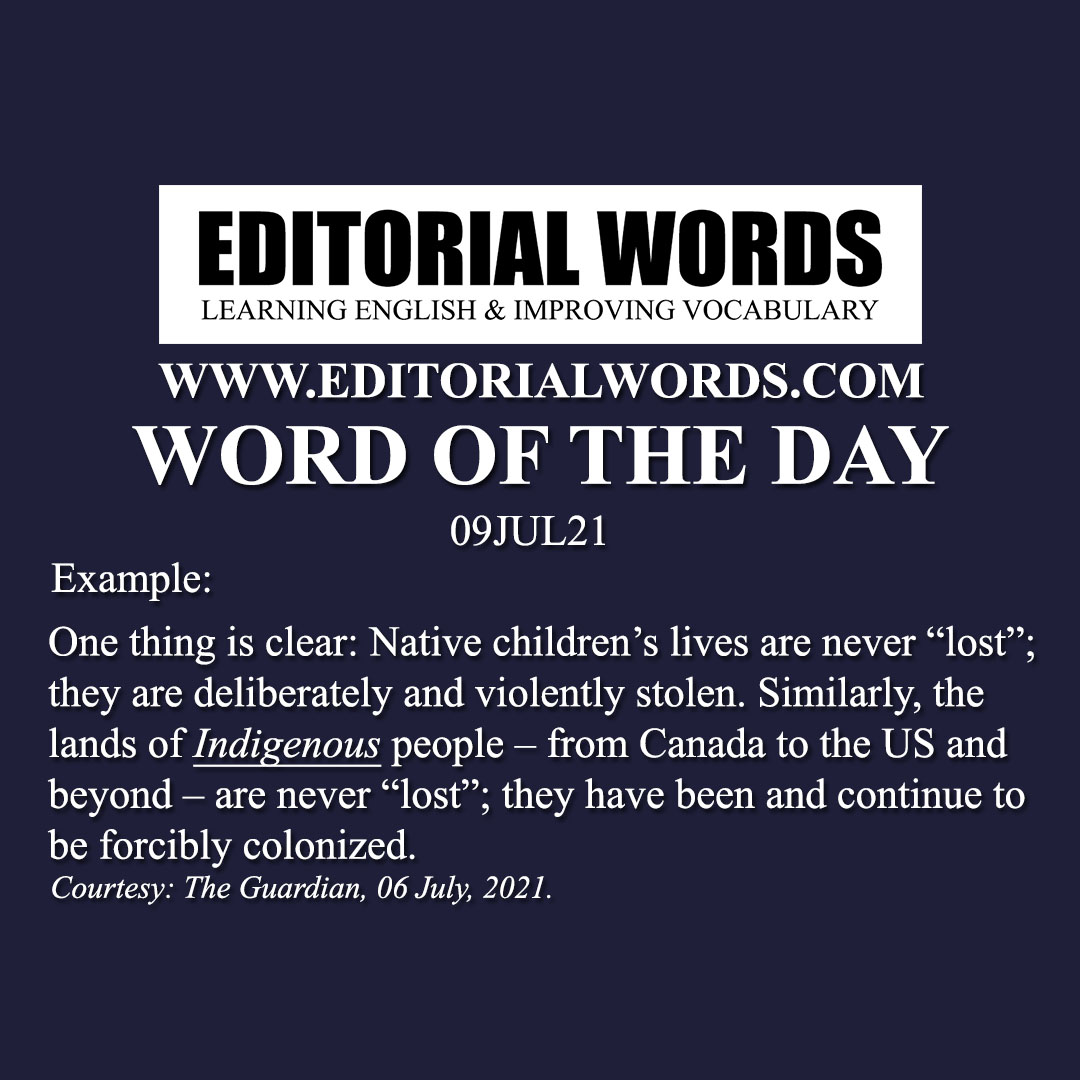 This word is present in The Guardian article Native children didn't 'lose' their lives at residential schools. Their lives were stolen and click here to read it.
Courtesy: The Guardian
"Phrasal Verbs" We Learnt Last Week
"Idioms & Phrases" We Learnt Last Week
"Important Definitions" We Learnt Last Week
Recent Word Lists For The Hindu Editorial Articles