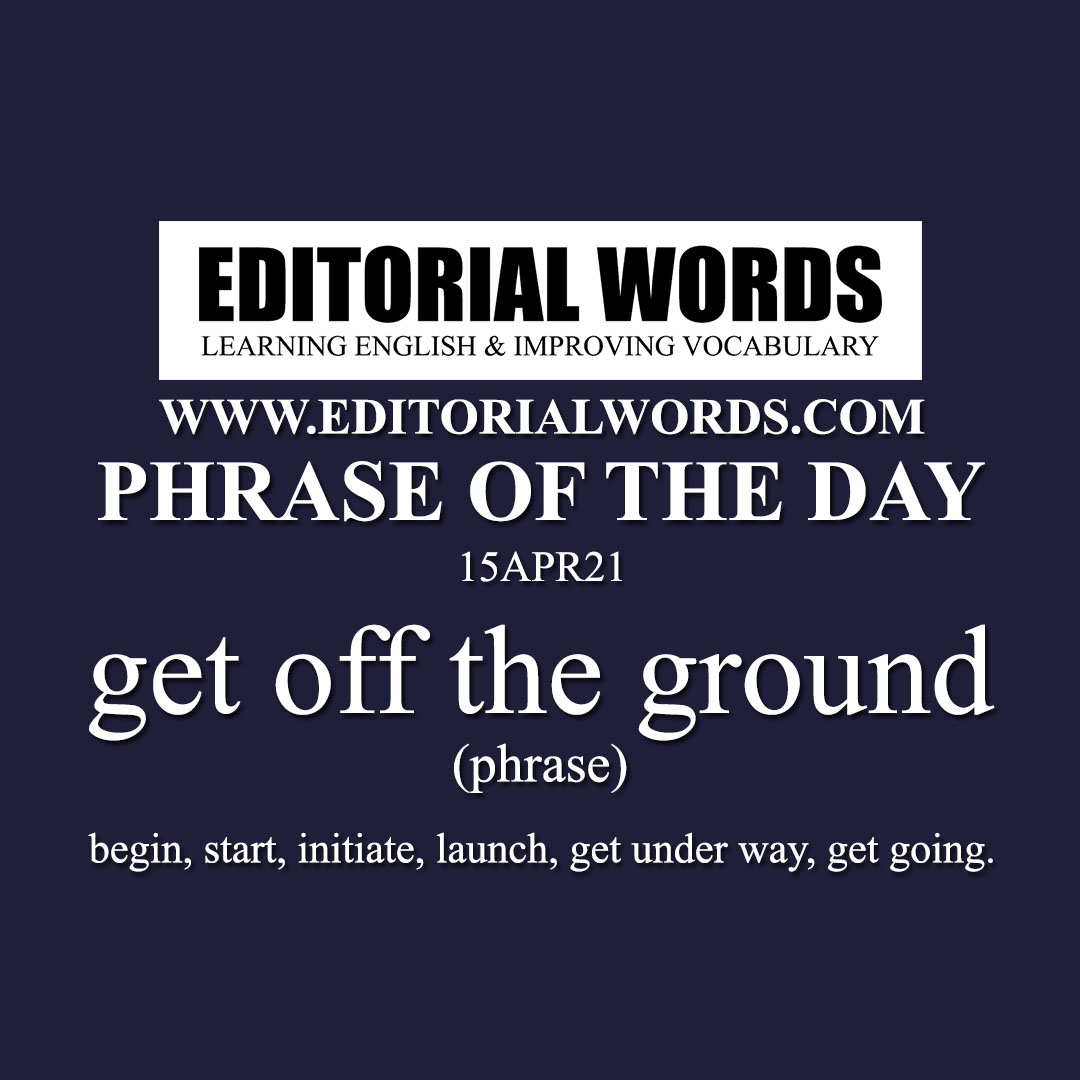 Today's "Phrase of the Day" is "get off the ground" and its meaning is "begin, start, initiate, launch, get under way, get going".
Example Sentence: The Olympics are approaching amid a resurgence of the virus and the opposition of the vast majority of the host nation… More infectious strains are gaining ground, while the country's (Japan) vaccination programme is barely (getting) off the ground. The international picture is much grimmer. Brazil is recording more than 4,000 deaths a day, and India recorded more than 125,000 new cases last Wednesday alone.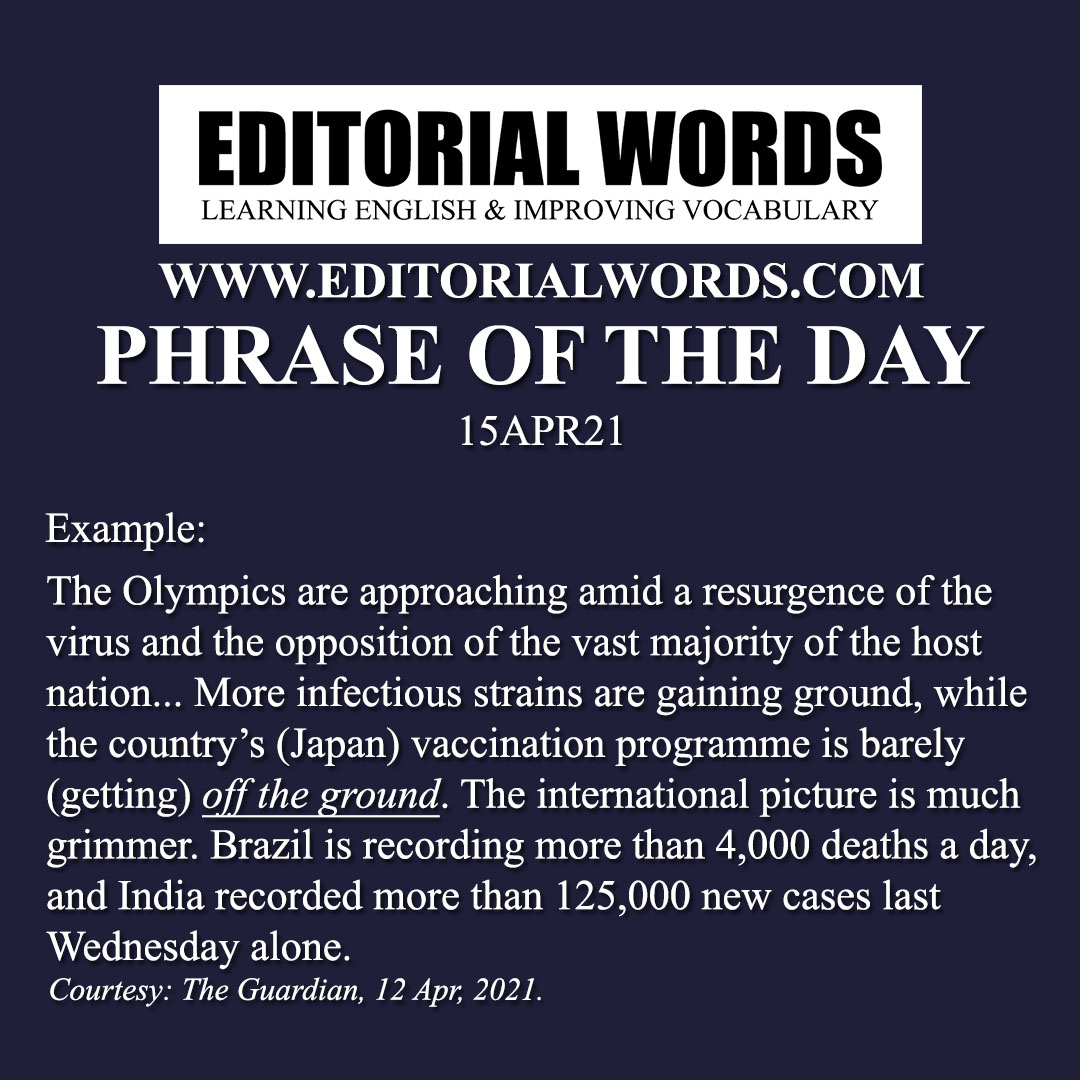 This phrase is present in The Guardian article The Guardian view on the Tokyo Olympics: must the show go on? and click here to read it.
Courtesy: The Guardian
"Phrasal Verbs" We Learnt Last Week
"Idioms & Phrases" We Learnt Last Week
"Important Definitions" We Learnt Last Week
Recent Word Lists For The Hindu Editorial Articles