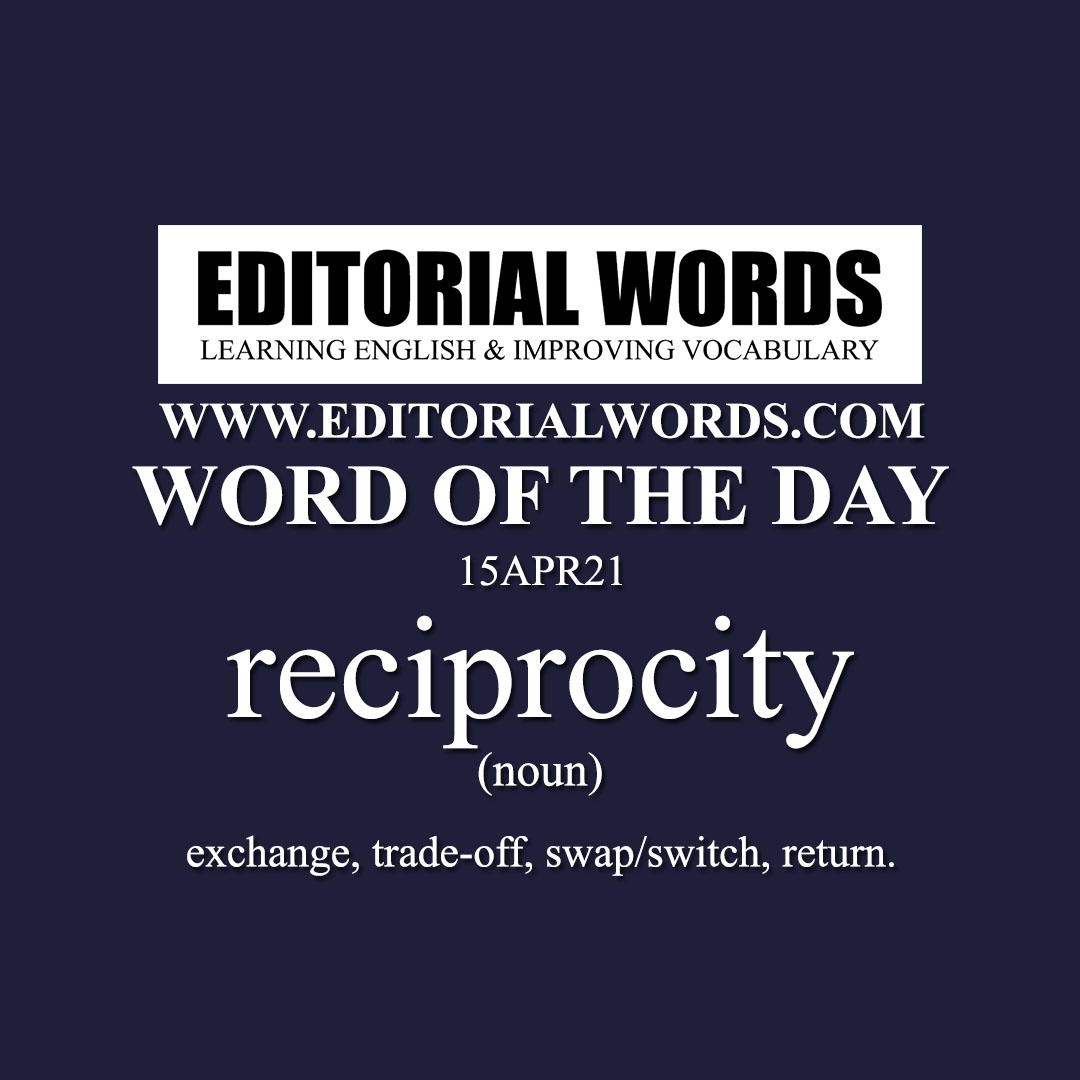 Today's "Word of the Day" is "reciprocity" and it is a noun meaning "exchange, trade-off, swap/switch, return".
Example Sentence: For everyone to recover from the pandemic and its aftershock will require building a food system committed to reciprocity and not extraction (removal) – it will require everyone taking better care of their relationships with people and the land, air and water.
This word is present in The Guardian article The US food system creates hunger and debt – but there is another way and click here to read it.
Courtesy: The Guardian
"Phrasal Verbs" We Learnt Last Week
"Idioms & Phrases" We Learnt Last Week
"Important Definitions" We Learnt Last Week
Recent Word Lists For The Hindu Editorial Articles