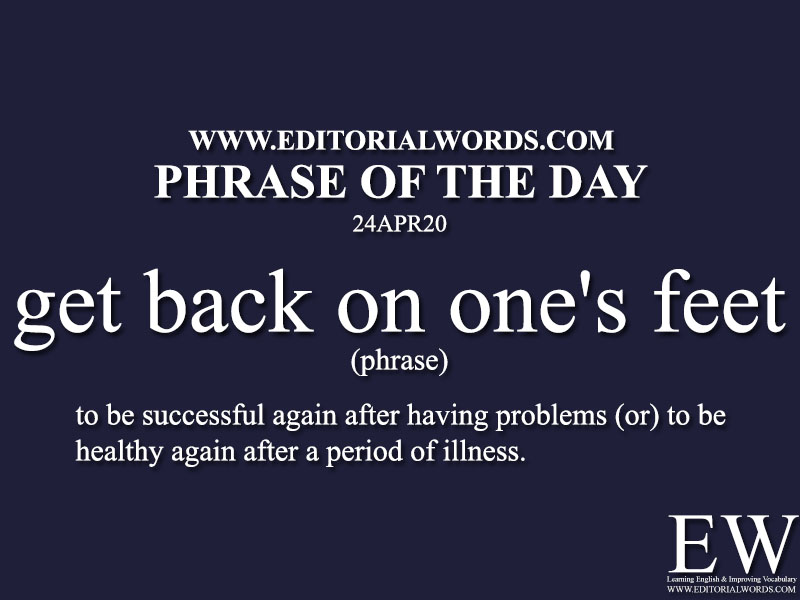 Today's "Phrase of the Day" is (get) back on one's feet and it's meaning is "to be successful again after having problems (or) to be healthy again after a period of illness".
Example Sentence: Bitterly divided EU leaders will try to hammer out a huge coronavirus rescue package, as the WHO warned the pandemic is far from over. The fight has reopened the wounds of the 2009 economic crisis with debt-laden southern states like Spain and Italy, both badly hit by the disease, demanding help to get back on their feet.
This phrase is present in today's The Hindu International article EU divided over virus recovery plan and click here to read it.
Courtesy: The Hindu.
"Phrasal Verbs" We Learnt Last Week
"Idioms & Phrases" We Learnt Last Week
"Important Definitions" We Learnt Last Week
Recent Word Lists For The Hindu Editorial Articles