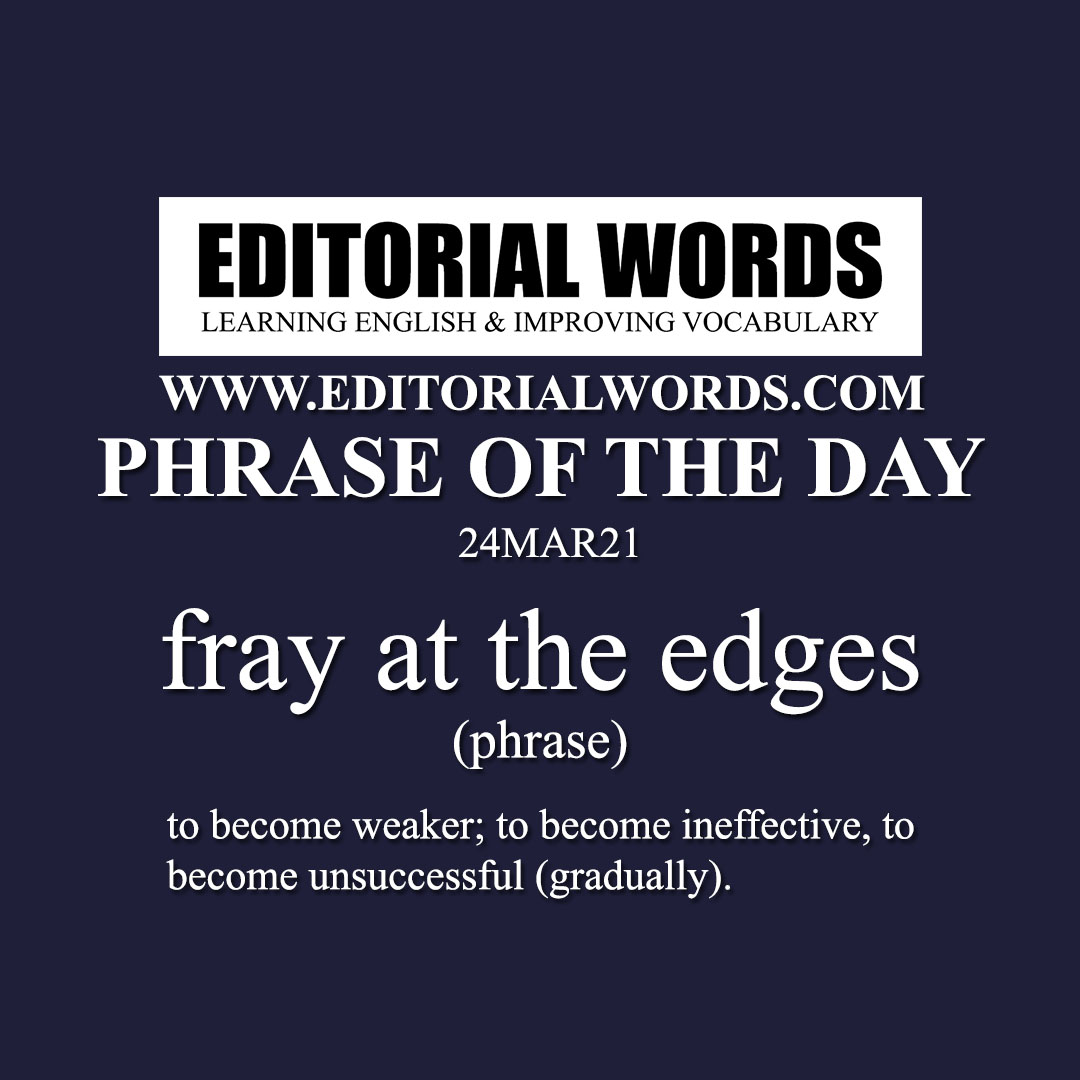 Today's "Phrase of the Day" is "fray at the edges" and its meaning is "to become weaker; to become ineffective, to become unsuccessful (gradually)".
Example Sentence: Fingers crossed, then, for nothing worse than a brief temporary hiccup (minor problem). But if nothing else, it's a warning that a lockdown now visibly fraying at the edges is still in force for a reason, and that cool heads must prevail between Britain and the rest of Europe. We're by no means out of the woods (out of danger/difficulty) yet.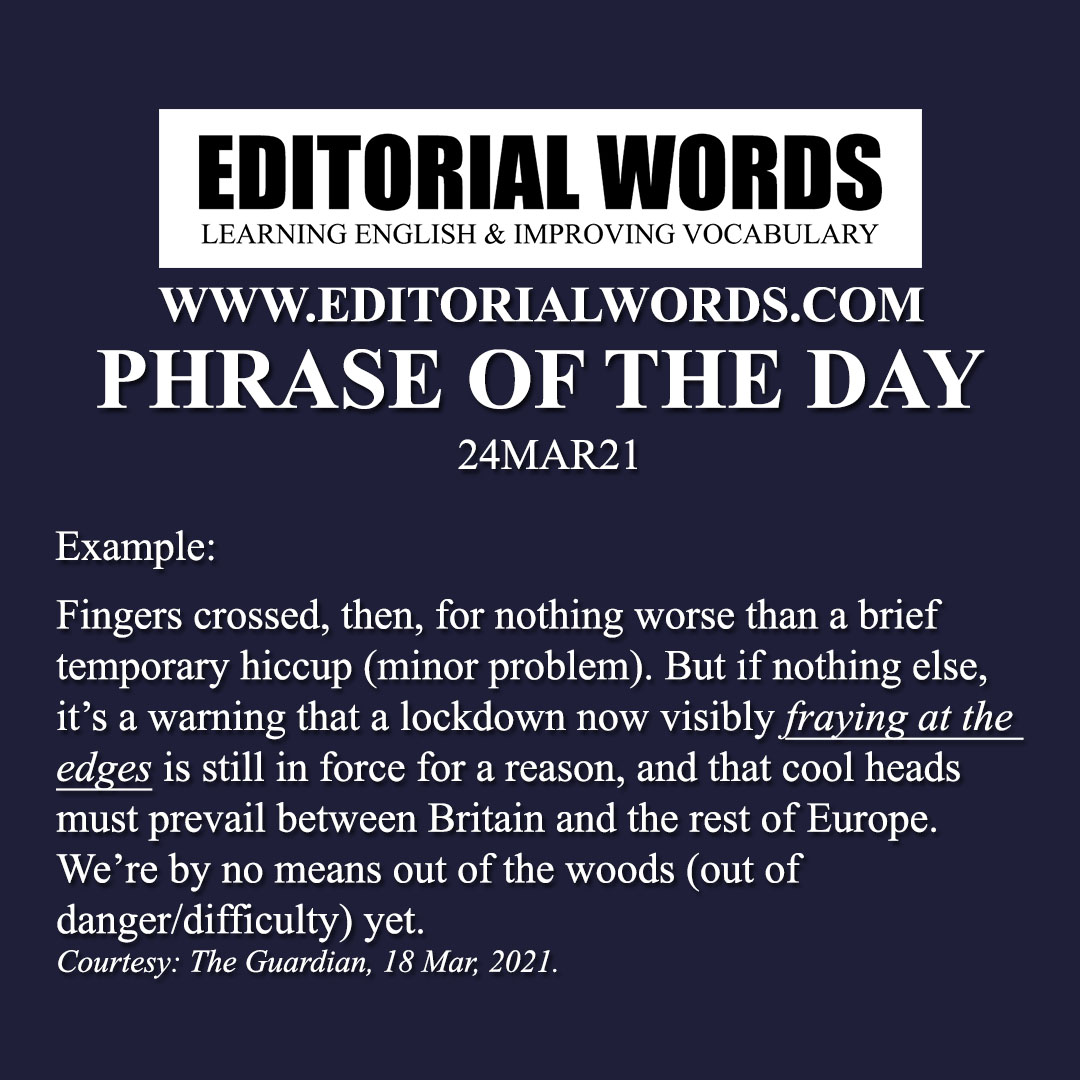 This phrase is present in The Guardian article Britain's sunny vaccine optimism is hit by the first rumble of thunder – it may not be the last and click here to read it.
Courtesy: The Guardian
"Phrasal Verbs" We Learnt Last Week
"Idioms & Phrases" We Learnt Last Week
"Important Definitions" We Learnt Last Week
Recent Word Lists For The Hindu Editorial Articles