Today's "Word of the Day" is "asunder" and it is an adverb meaning "apart, into pieces, into parts, to shreds, to bits".
Example Sentence:  A trade war over vaccines would lead to a cycle of countries bidding against one another and drive up the price of treatments. Supply chains would also be disrupted as countries hoarded crucial inputs such as raw materials and equipment. The web of global drug manufacturing makes it fragile. A shock (unpredictable event) could rend (tear) it asunder.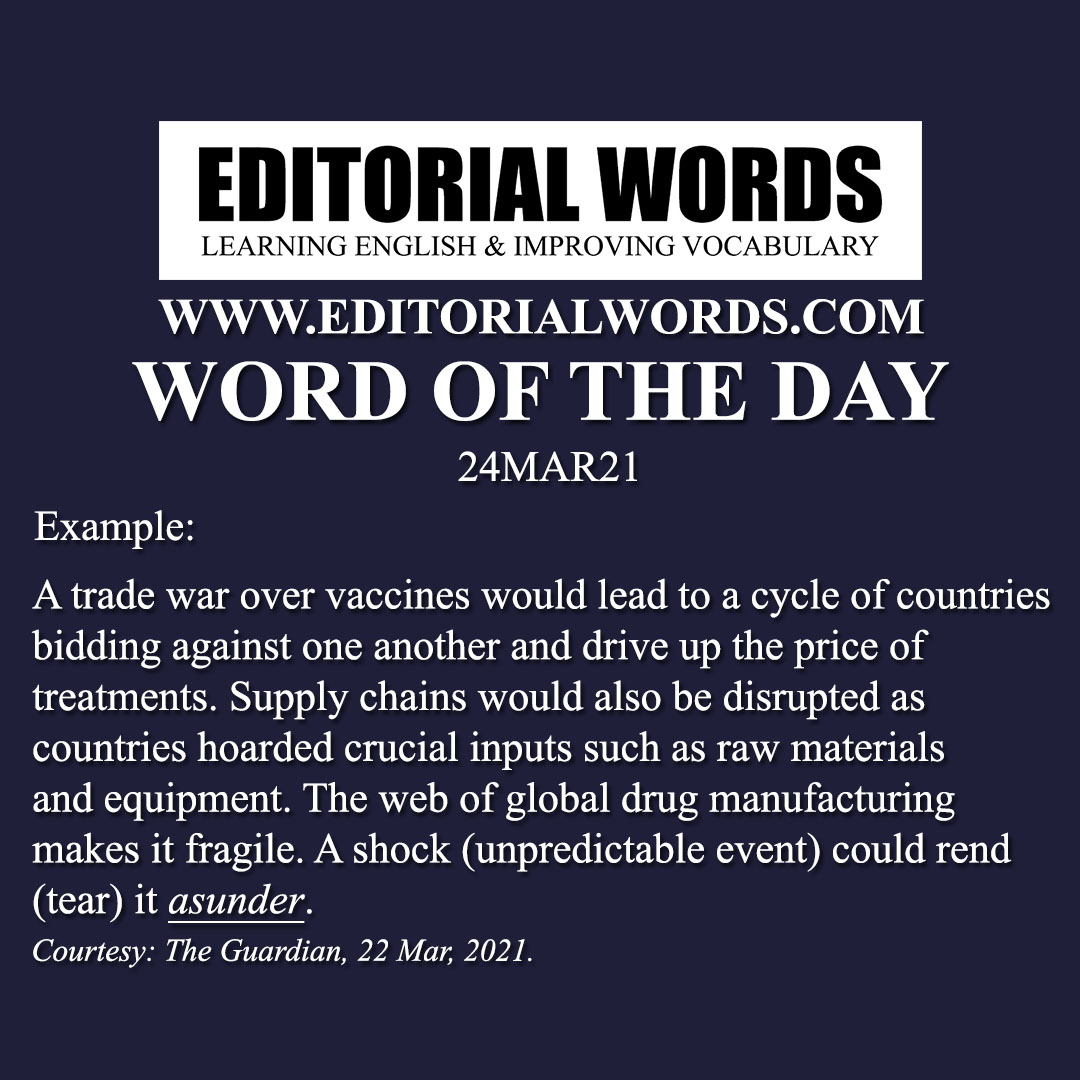 This word is present in The Guardian article The Guardian view on pandemic politics: we need cooperation, not confrontation and click here to read it.
Courtesy: The Guardian
"Phrasal Verbs" We Learnt Last Week
"Idioms & Phrases" We Learnt Last Week
"Important Definitions" We Learnt Last Week
Recent Word Lists For The Hindu Editorial Articles