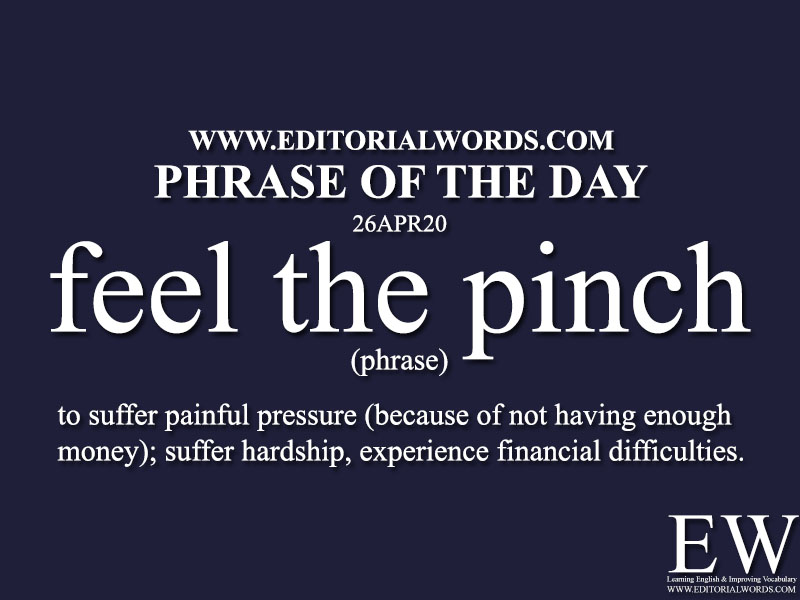 Today's "Phrase of the Day" is feel the pinch and it's meaning is "to suffer painful pressure (because of not having enough money); suffer hardship, experience financial difficulties".
Example Sentence: Corporates all over the world have been feeling the pinch because of the COVID-19 outbreak. Sports federations are no exceptions — with live sport coming to a standstill, broadcast revenue has been severely hit.
This phrase is present in today's The Hindu Sports article Is the BCCI financially COVID-proof? and click here to read it.
Courtesy: The Hindu.
"Phrasal Verbs" We Learnt Last Week
"Idioms & Phrases" We Learnt Last Week
"Important Definitions" We Learnt Last Week
Recent Word Lists For The Hindu Editorial Articles