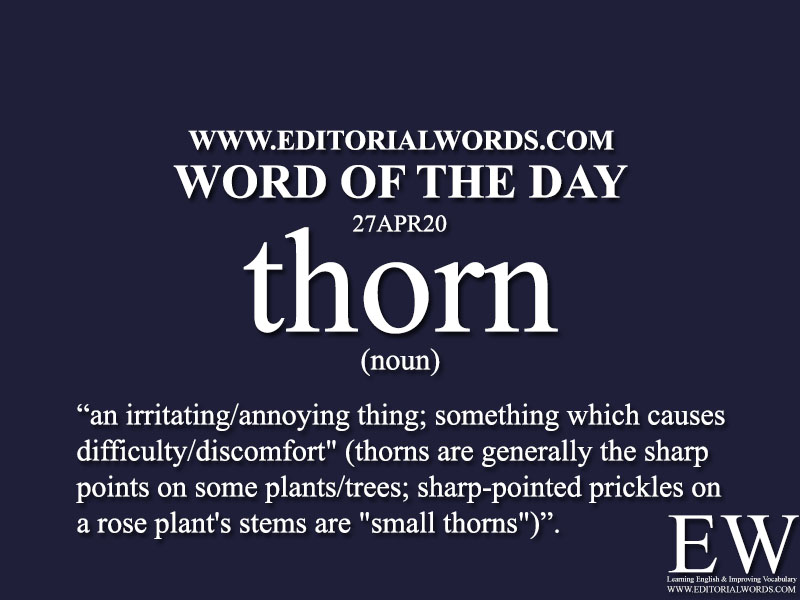 Today's "Word of the Day" is thorn and it is a noun meaning "an irritating/annoying thing; something which causes difficulty/discomfort" (thorns are generally the sharp points on some plants/trees; sharp-pointed prickles on a rose plant's stems are "small thorns").
Example Sentence: A pioneer often has a path of thorns to negotiate. The trail they blaze makes it easier for those that follow.
This word is present in today's The Hindu International page article Solid foundation the key to Nirupama's success and click here to read it.
Courtesy: The Hindu
"Phrasal Verbs" We Learnt Last Week
"Idioms & Phrases" We Learnt Last Week
"Important Definitions" We Learnt Last Week
Recent Word Lists For The Hindu Editorial Articles