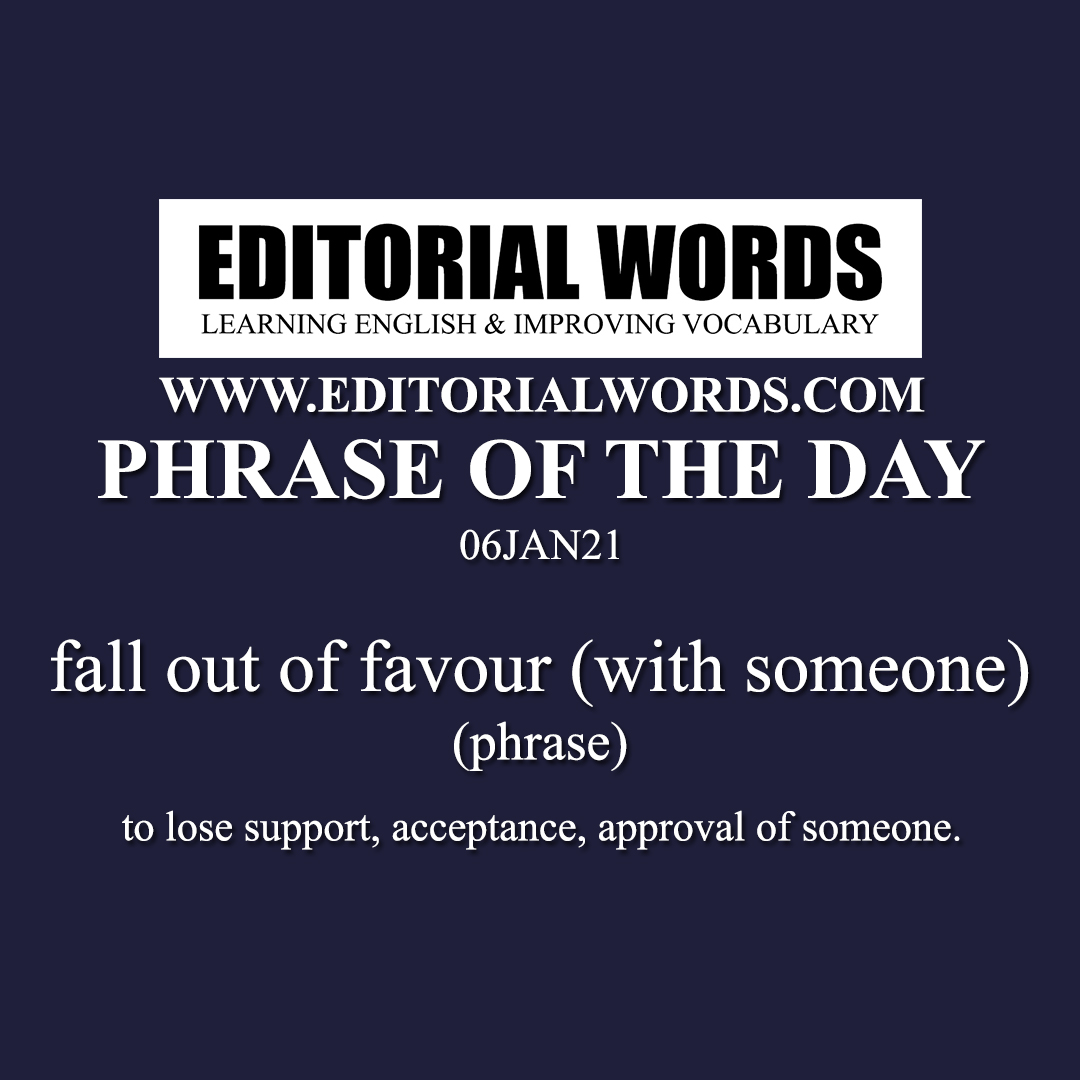 Today's "Phrase of the Day" is "fall out of favour (with someone)" and it is a phrase meaning "to lose support, acceptance, approval of someone".
Example Sentence: Speculation is mounting over the whereabouts of the Chinese billionaire Jack Ma, who has not been seen or heard in public for more than two months. Jack Ma, the co-founder and former chairman of the technology firm Alibaba, has fallen out of favour with China's leadership.
This phrase is present in The Guardian article Where is Jack Ma? Chinese tycoon not seen since October and click here to read it.
Courtesy: The Guardian
"Phrasal Verbs" We Learnt Last Week
"Idioms & Phrases" We Learnt Last Week
"Important Definitions" We Learnt Last Week
Recent Word Lists For The Hindu Editorial Articles