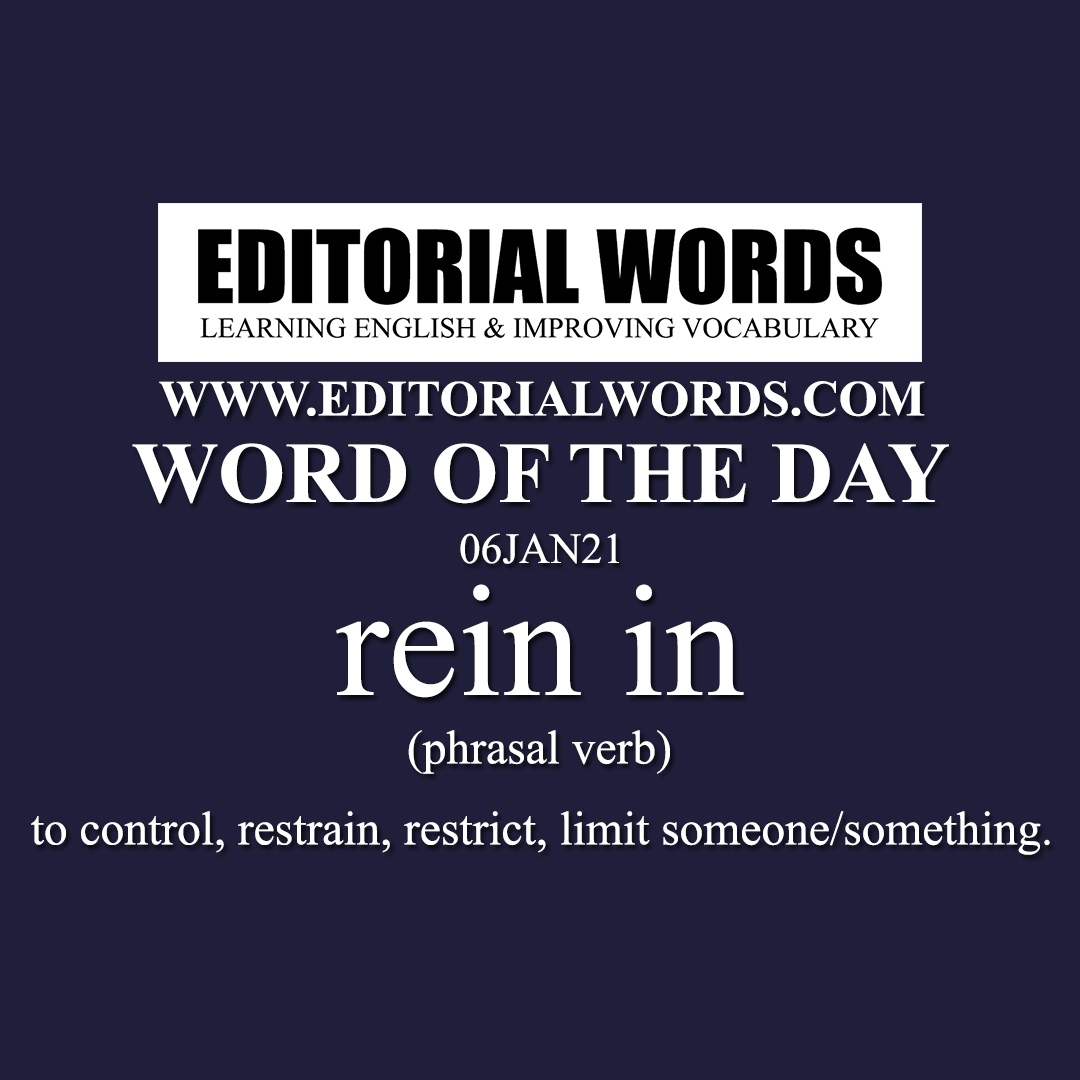 Today's "Word of the Day" is rein in and it is a phrasal verb meaning "to control, restrain, restrict, limit someone/something".
Example Sentence: However, the various crackdowns (severe measures) on Jack Ma's empire have all been interpreted as China's government reining in a businessman who was overstepping the mark, having become internationally renowned and unafraid to publicly criticise the Chinese Communist party (CCP) government.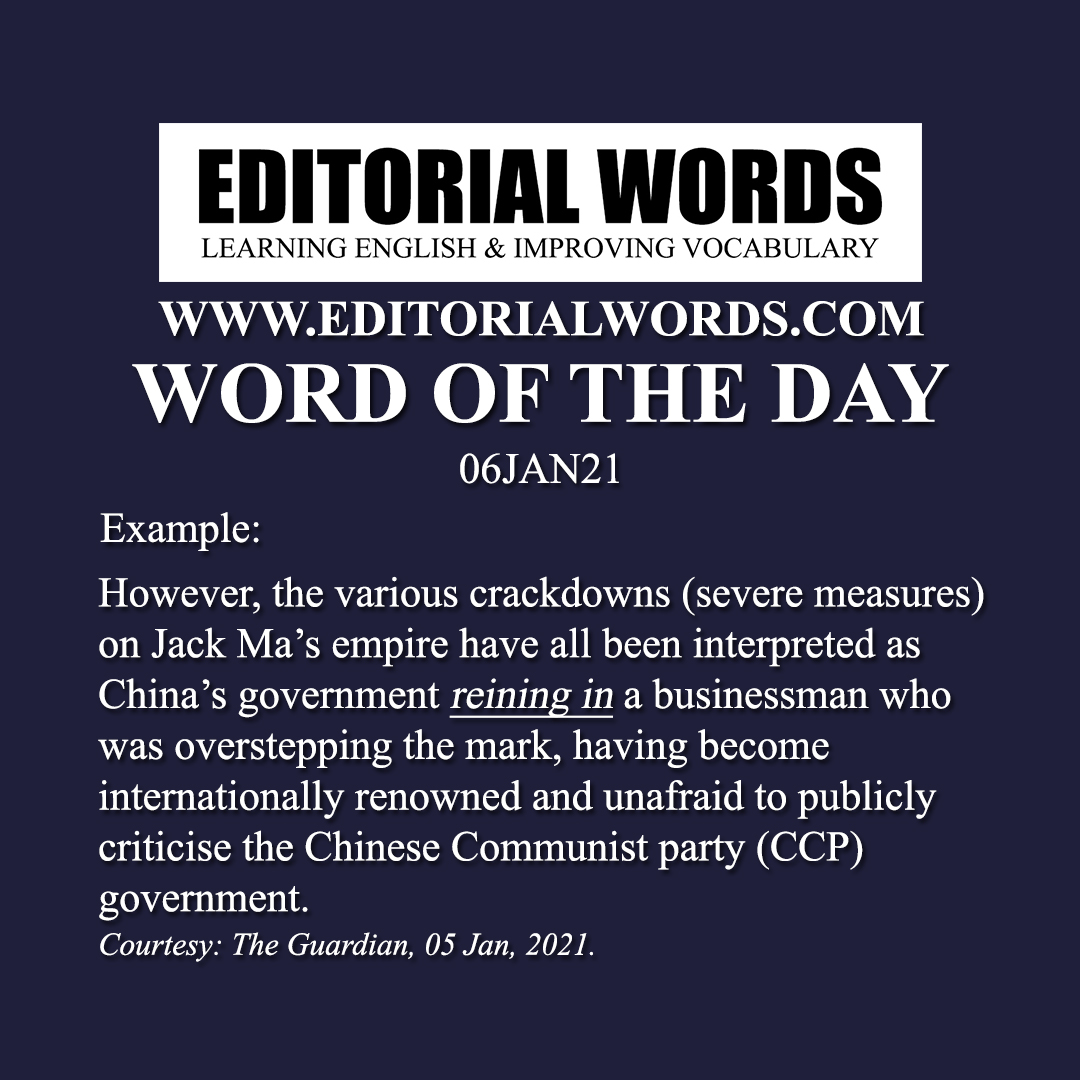 This word is present in The Guardian article Where is Jack Ma? Chinese tycoon not seen since October and click here to read it.
Courtesy: The Guardian
"Phrasal Verbs" We Learnt Last Week
"Idioms & Phrases" We Learnt Last Week
"Important Definitions" We Learnt Last Week
Recent Word Lists For The Hindu Editorial Articles