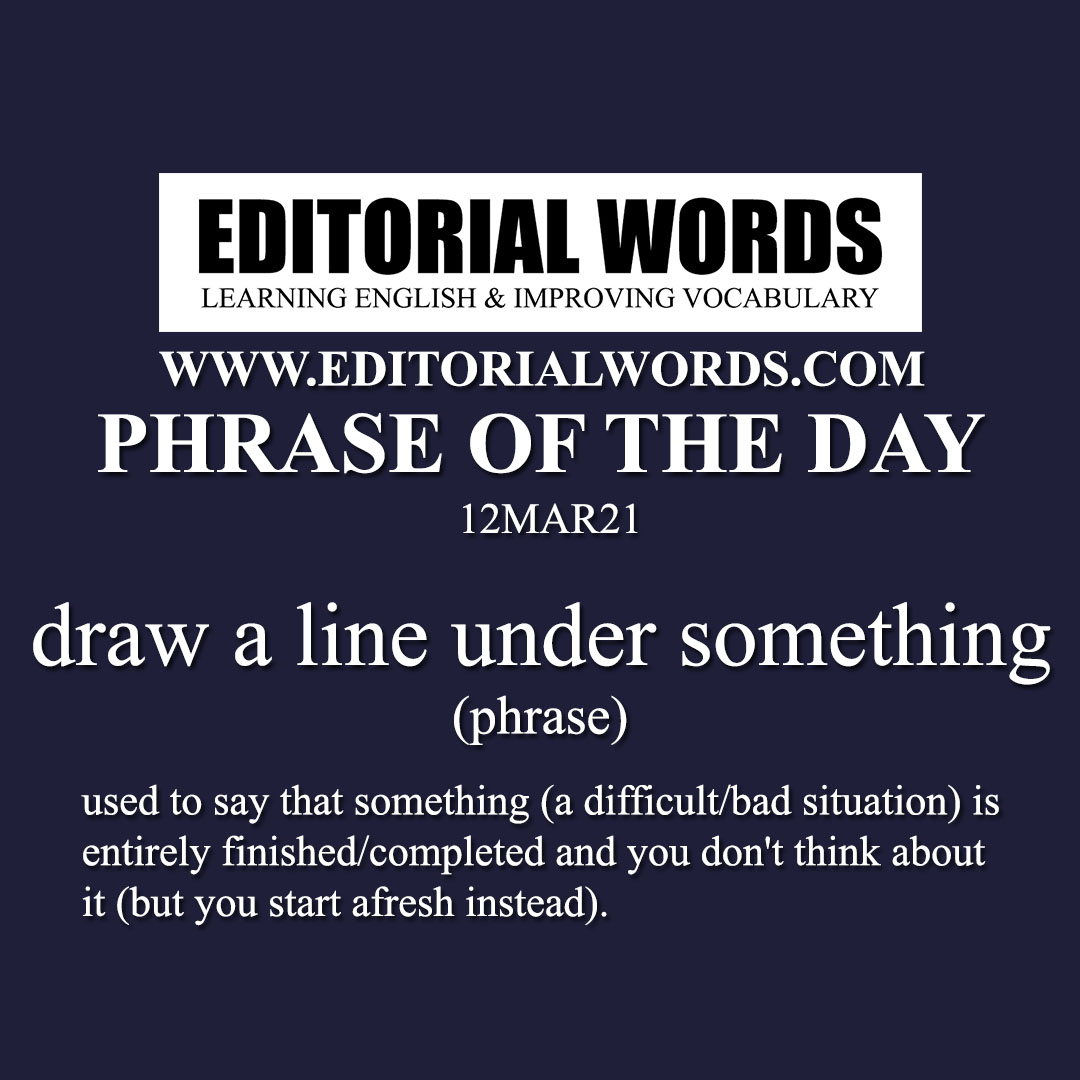 Today's "Phrase of the Day" is "draw a line under something" and it is a phrase meaning "used to say that something (a difficult/bad situation) is entirely finished/completed and you don't think about it (but you start afresh instead)".
Example Sentence: The India series ended with a run of emphatic defeats and individual disappointments but playing these opponents in these conditions is probably the hardest of all cricketing arts to master. England should learn everything they can from this series and then draw a line under it.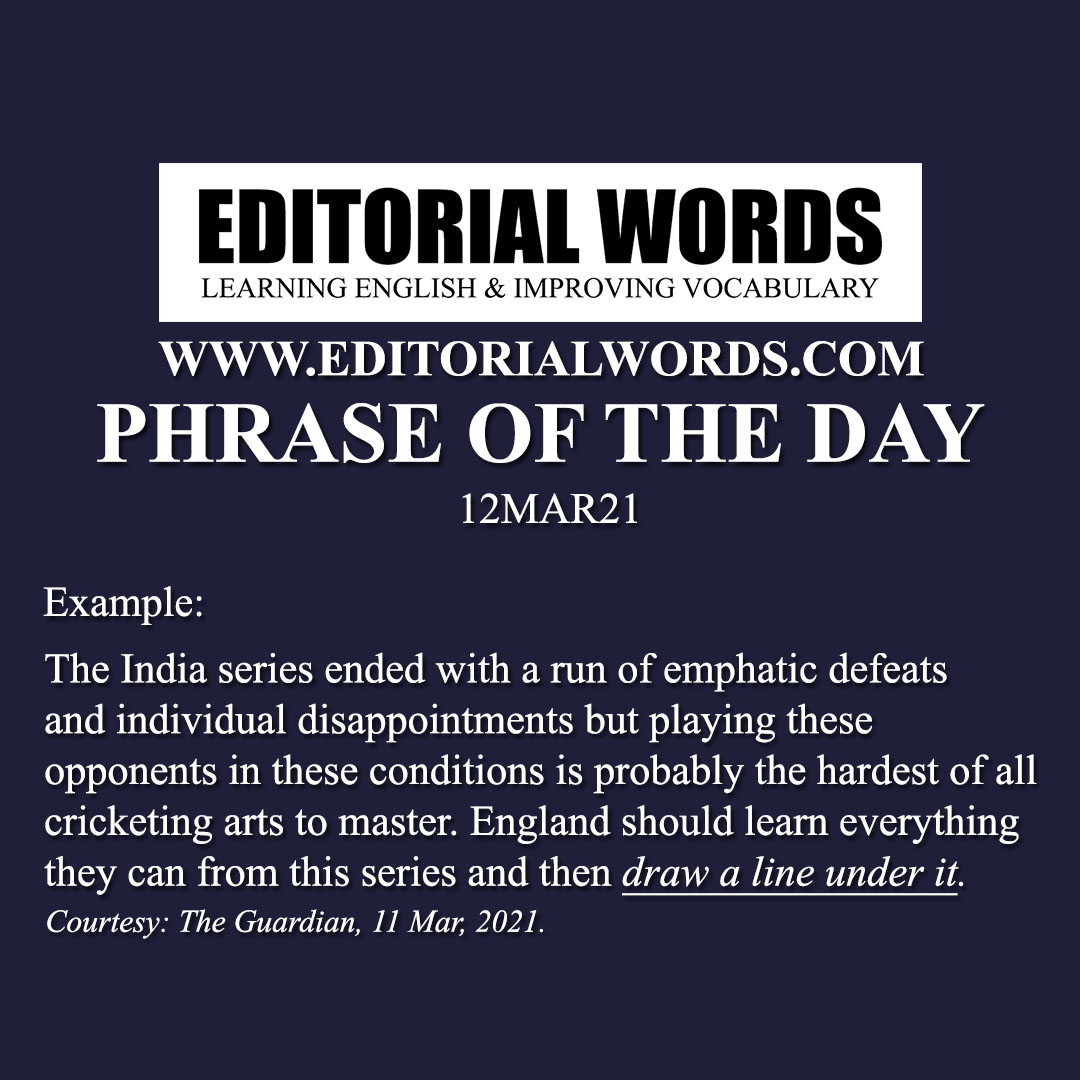 This phrase is present in The Guardian article England must learn lessons from India tour but the future still looks bright and click here to read it.
Courtesy: The Guardian
"Phrasal Verbs" We Learnt Last Week
"Idioms & Phrases" We Learnt Last Week
"Important Definitions" We Learnt Last Week
Recent Word Lists For The Hindu Editorial Articles