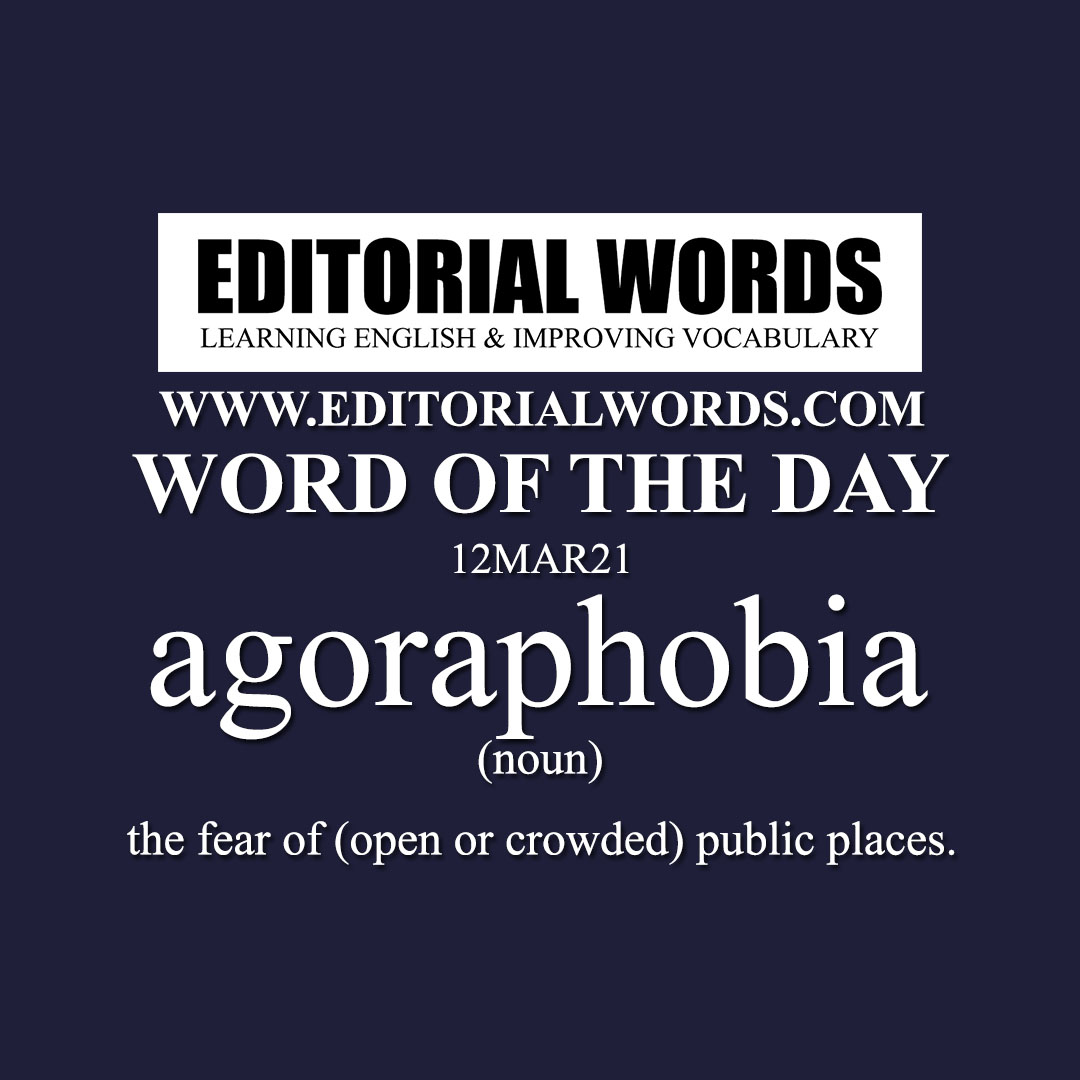 Today's "Word of the Day" is  "agoraphobia" and it is a noun meaning "the fear of (open or crowded) public places".
Example Sentence: Is it any wonder that women are much more likely to suffer anxiety and agoraphobia than men? Fear of male abuse has led women to give up once-loved activities, or stop walking or running alone. Women's experience of street harassment rockets during adolescence, when many teenage girls retreat to their bedrooms, as "the only place in the world [they] feel safe", as one told a researcher in 2001.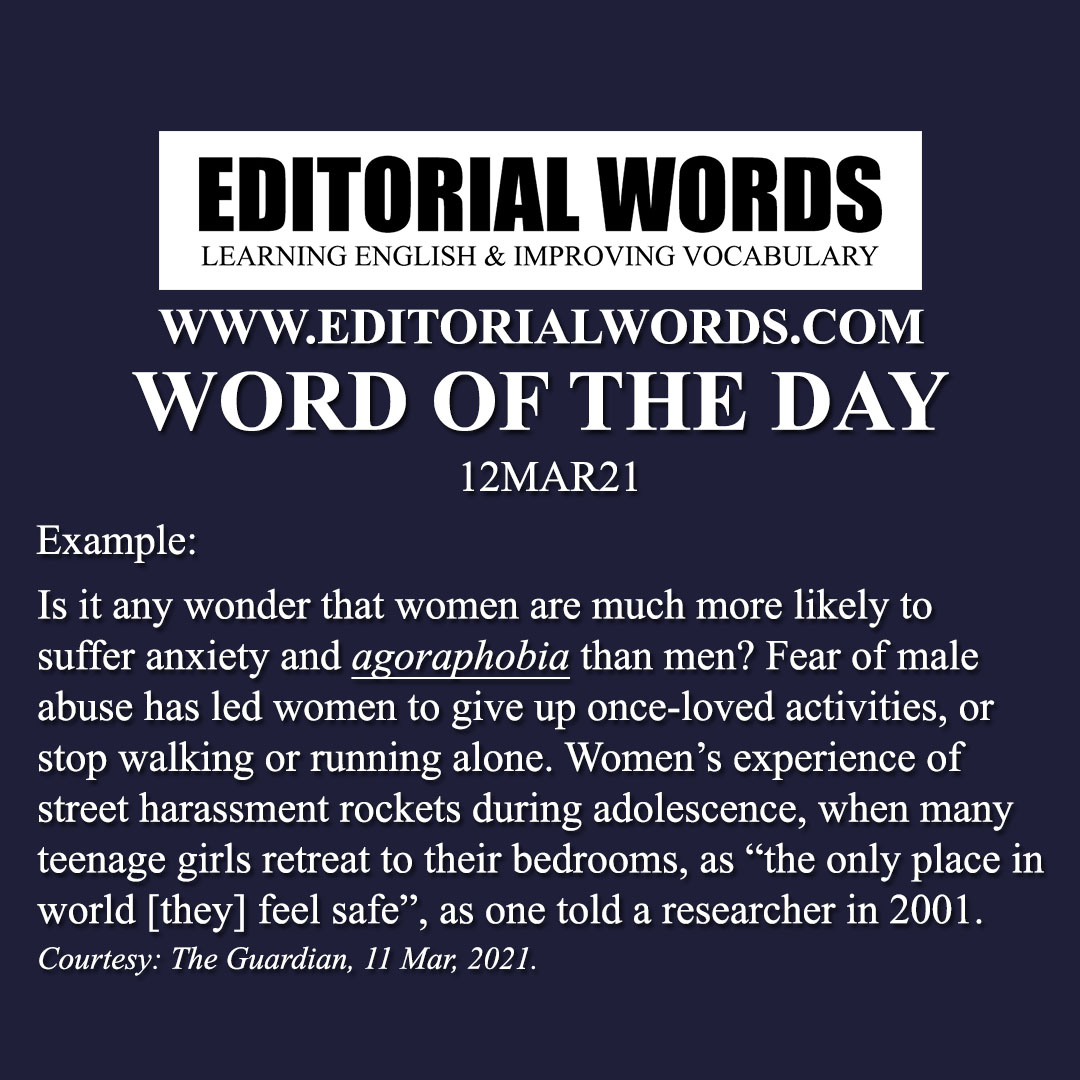 This word is present in The Guardian article For women to feel safe in public spaces, men's behaviour has to change and click here to read it.
Courtesy: The Guardian
"Phrasal Verbs" We Learnt Last Week
"Idioms & Phrases" We Learnt Last Week
"Important Definitions" We Learnt Last Week
Recent Word Lists For The Hindu Editorial Articles