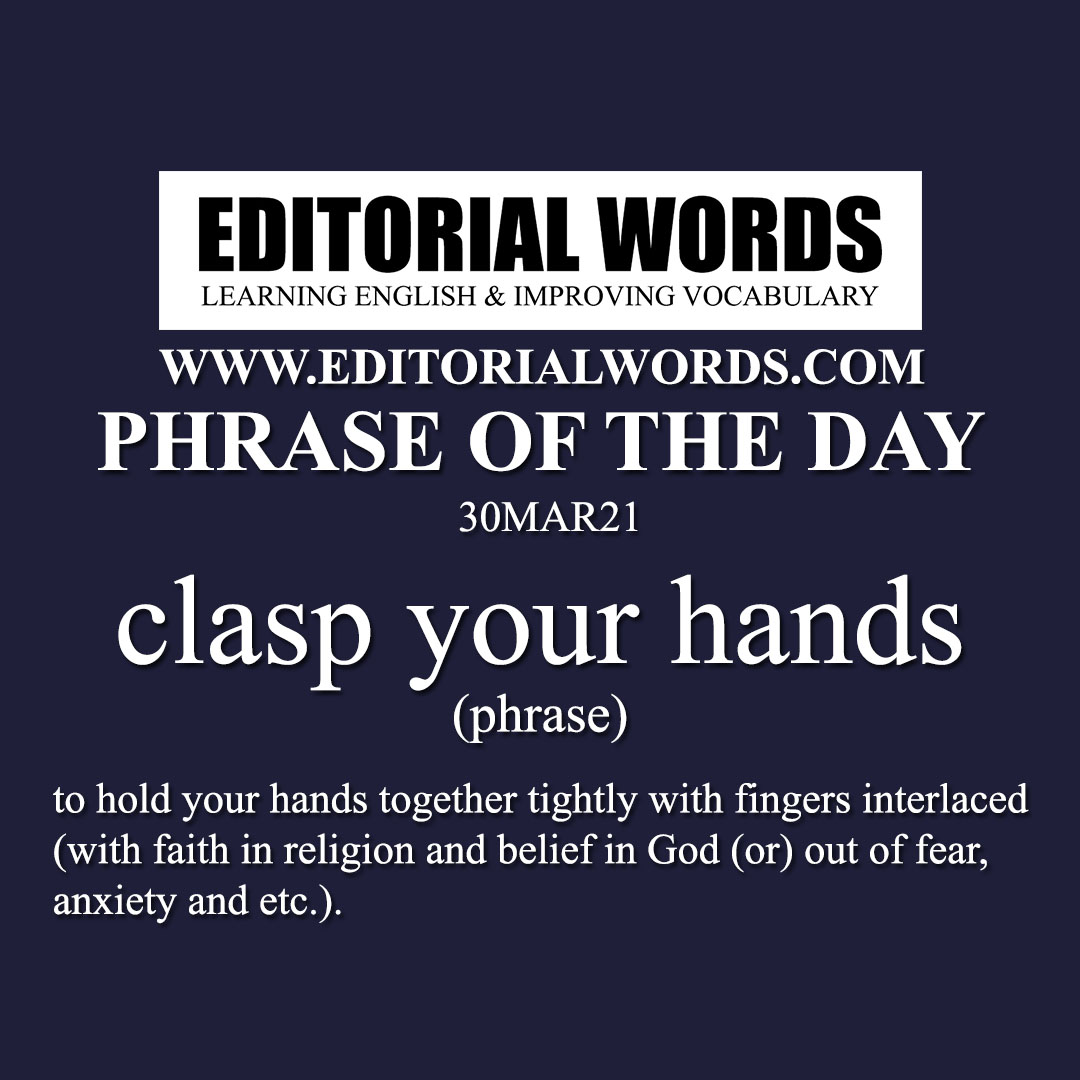 Today's "Phrase of the Day" is "clasp your hands" and its meaning is "to hold your hands together tightly with fingers interlaced (with faith in religion and belief in God (or) out of fear, anxiety and etc.)".
Example Sentence: A year on from the first lockdown, I've rediscovered prayer. I've always prayed, in a pious (faithful/God-fearing), self-conscious way: now I kneel down, now I clasp my hands, now I bow my head and then finally, when all is religiously in order, now I pray. But these days, I pray when I go out on my daily walk, in an easy, conversational manner.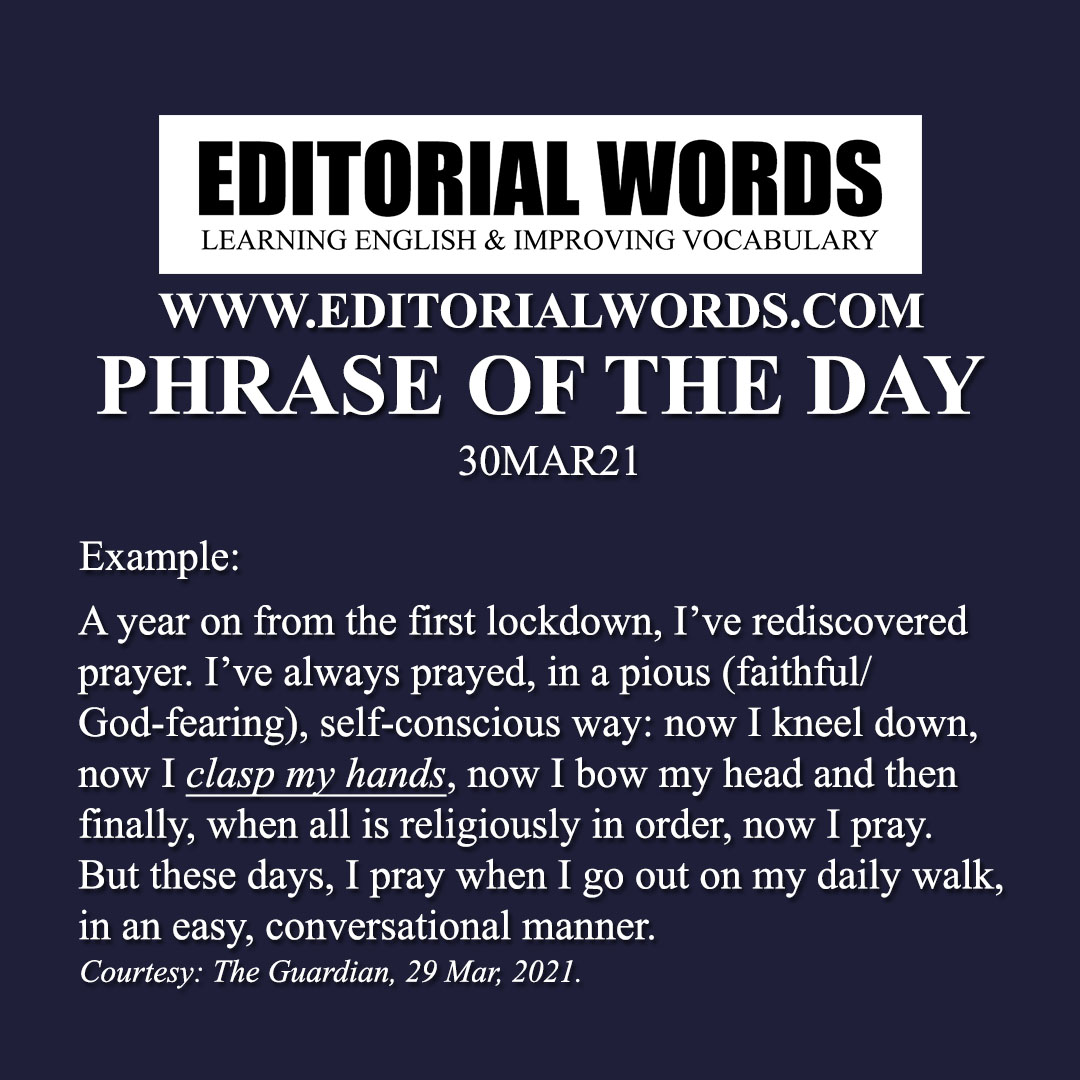 This phrase is present in The Guardian article Thanks to the pandemic, I've spent a year in one place with my mind in two and click here to read it.
Courtesy: The Guardian
"Phrasal Verbs" We Learnt Last Week
"Idioms & Phrases" We Learnt Last Week
"Important Definitions" We Learnt Last Week
Recent Word Lists For The Hindu Editorial Articles