Today's "Word of the Day" is "transpose" and it is a verb meaning "shift, relocate, reposition, displace; interchange, exchange, swap/change". 
Example Sentence: "You can't just transpose the religious context, where everything is explained by some ultimate redemption (saving from sin)," he said. "But there's also meaning in social solidarity (unity/harmony)." Religion, after all, often comes down to "people doing things together, whatever the transcendental meaning attributed to it: they sing, they pray, they eat together".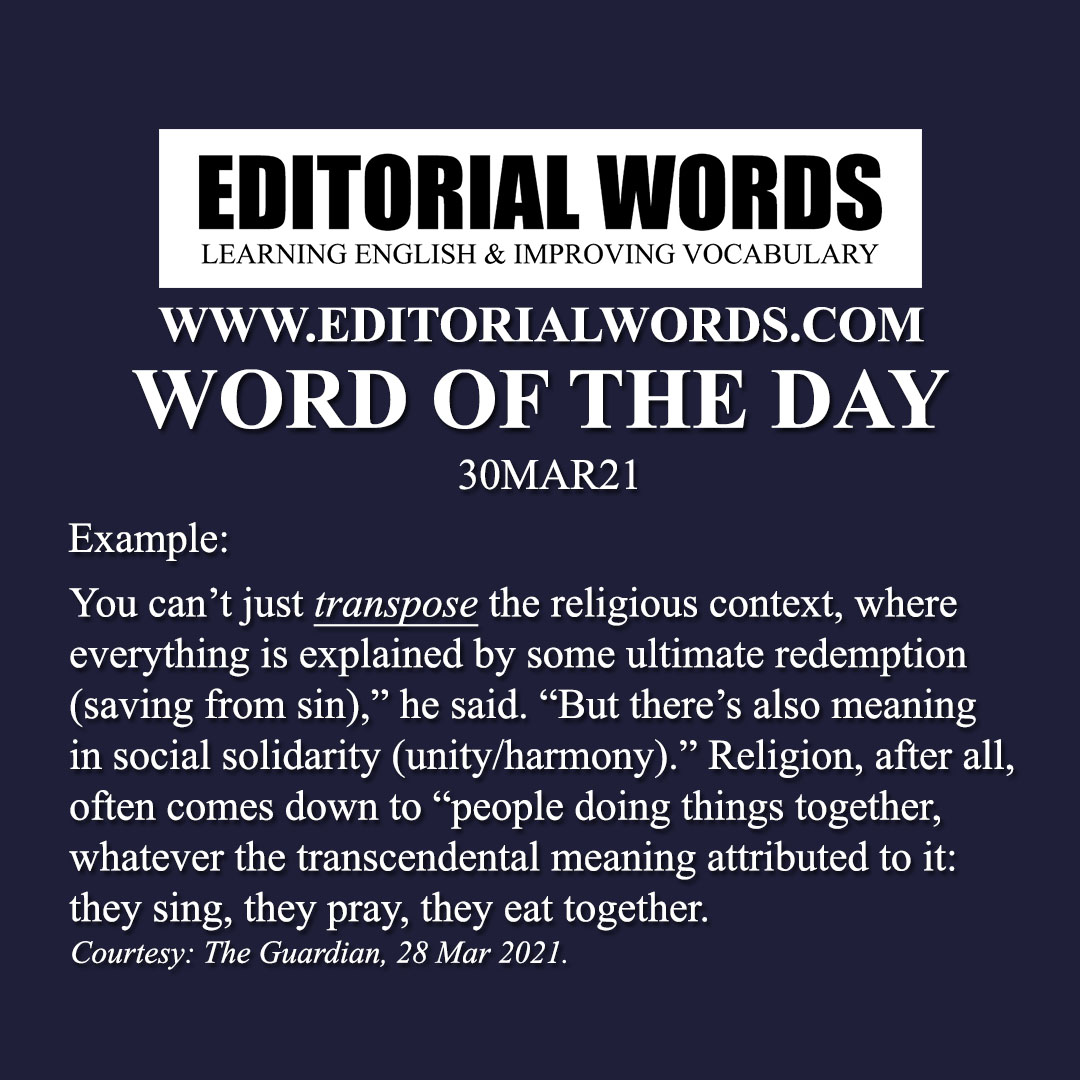 This word is present in The Guardian article How do faithless people like me make sense of this past year of Covid? and click here to read it.
Courtesy: The Guardian
"Phrasal Verbs" We Learnt Last Week
"Idioms & Phrases" We Learnt Last Week
"Important Definitions" We Learnt Last Week
Recent Word Lists For The Hindu Editorial Articles