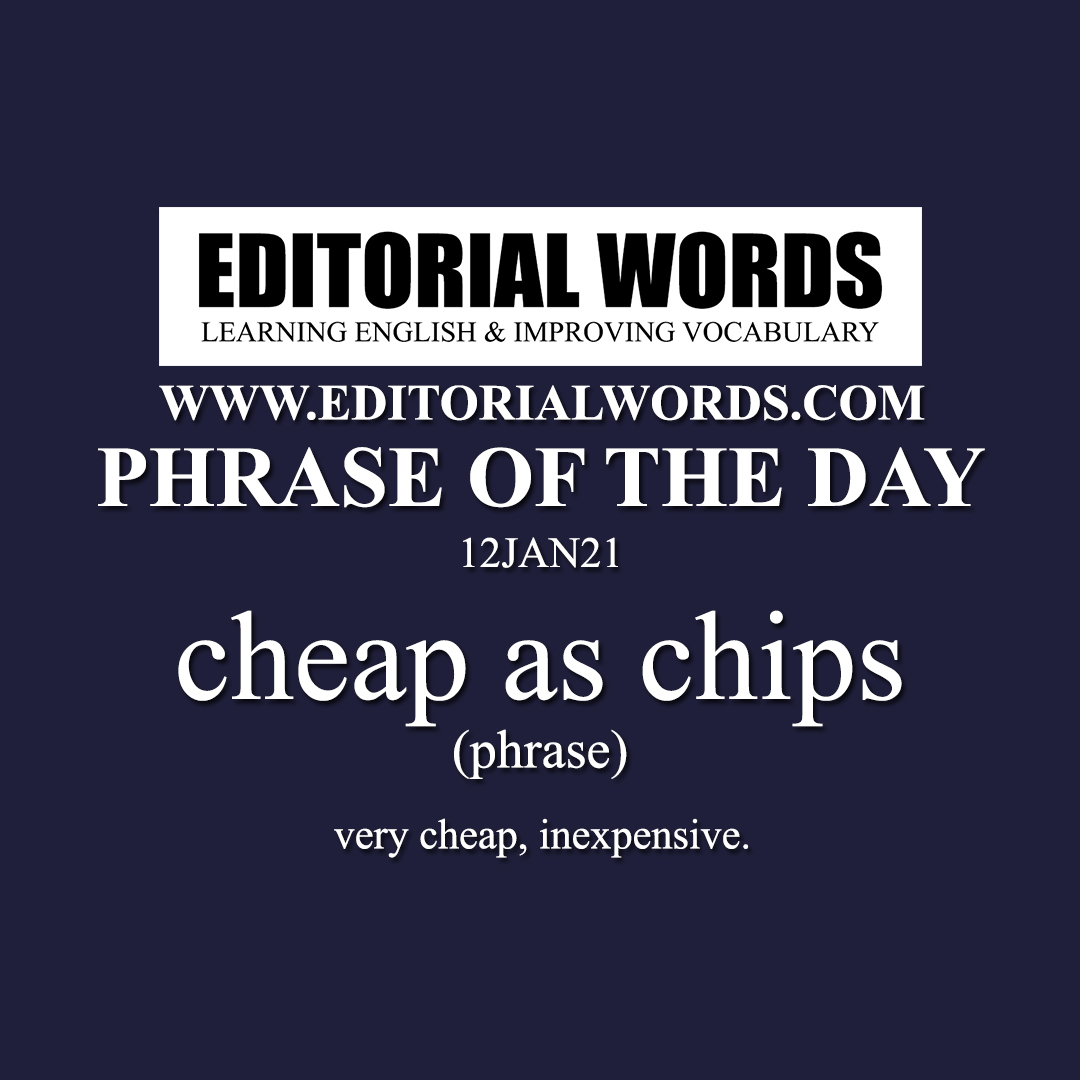 Today's "Phrase of the Day" is "cheap as chips" and it is a phrase meaning "very cheap, inexpensive.
Example Sentence: "Donald Trump is not going to appear at the inauguration. He hasn't been focused on what is going on with Covid. He's either been golfing or he's been inside the Oval Office fuming and throwing every single person who has been loyal and faithful to him under the bus, starting with the vice-president".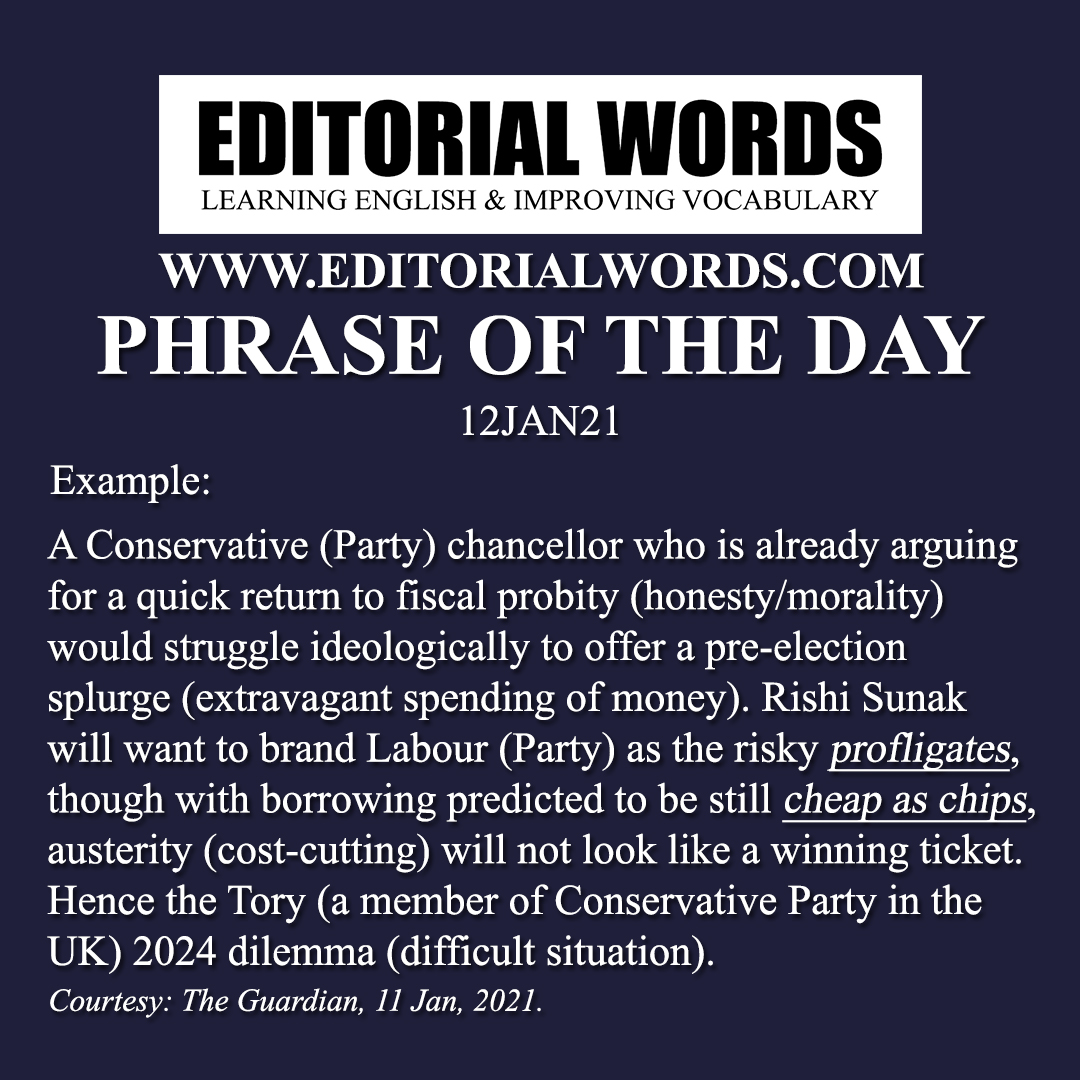 This phrase is present in The Guardian article Could Boris Johnson be eyeing another snap election? Don't bet against it, and click here to read it.
Courtesy: The Guardian
"Phrasal Verbs" We Learnt Last Week
"Idioms & Phrases" We Learnt Last Week
"Important Definitions" We Learnt Last Week
Recent Word Lists For The Hindu Editorial Articles