Today's "Word of the Day" is profligate and it is a noun meaning "a person who spends resources (money) extravagantly/recklessly/wastefully; corrupt, unprincipled, dissolute person; squanderer, spender.
Example Sentence: A Conservative (Party) chancellor who is already arguing for a quick return to fiscal probity (honesty/morality) would struggle ideologically to offer a pre-election splurge (extravagant spending of money). Rishi Sunak will want to brand Labour as the risky profligates, though with borrowing predicted to be still cheap as chips, austerity (cost-cutting) will not look like a winning ticket. Hence the Tory (a member of Conservative Party in the UK) 2024 dilemma (difficult situation).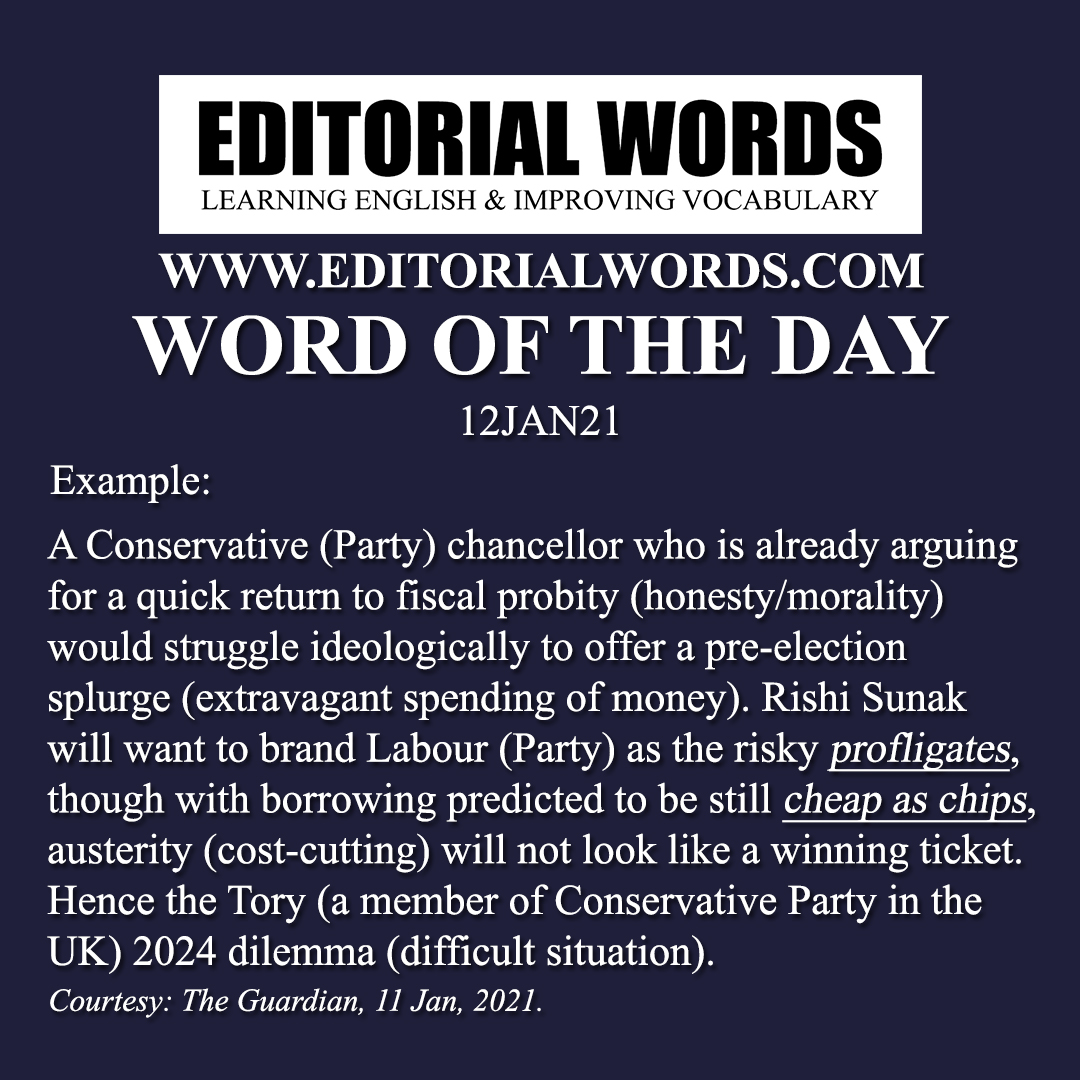 This word is present in The Guardian article Could Boris Johnson be eyeing another snap election? Don't bet against it, and click here to read it.
Courtesy: The Guardian
"Phrasal Verbs" We Learnt Last Week
"Idioms & Phrases" We Learnt Last Week
"Important Definitions" We Learnt Last Week
Recent Word Lists For The Hindu Editorial Articles