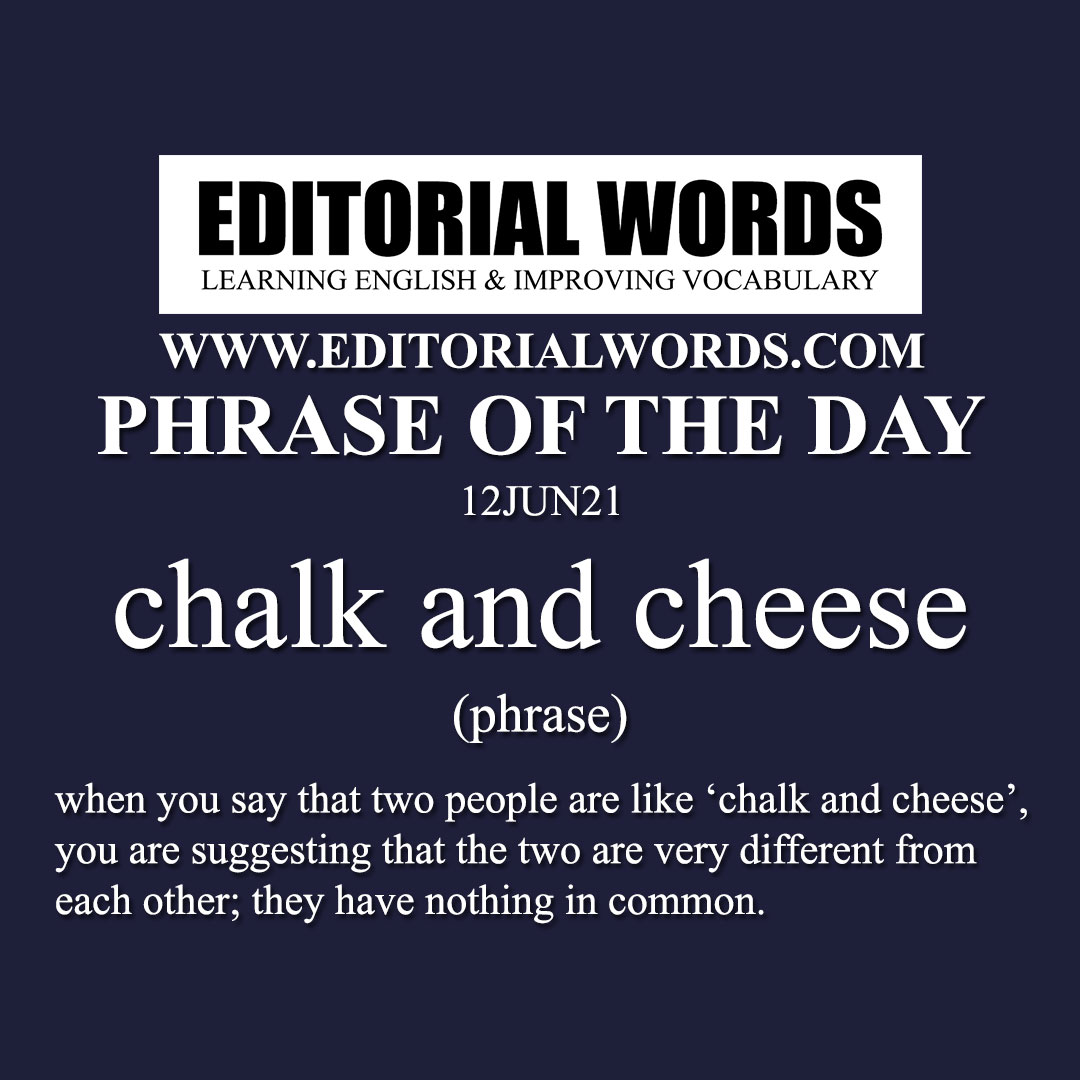 Today's "Phrase of the Day" is "chalk and cheese" and its meaning is "when you say that two people are like 'chalk and cheese', you are suggesting that the two are very different from each other; they have nothing in common".
Example Sentence: The US president believes in global cooperation. Britain's prime minister has always pushed in the opposite direction. They're chalk and cheese, but that need not matter. Opposites can connect, especially when it suits their mutual self-interest.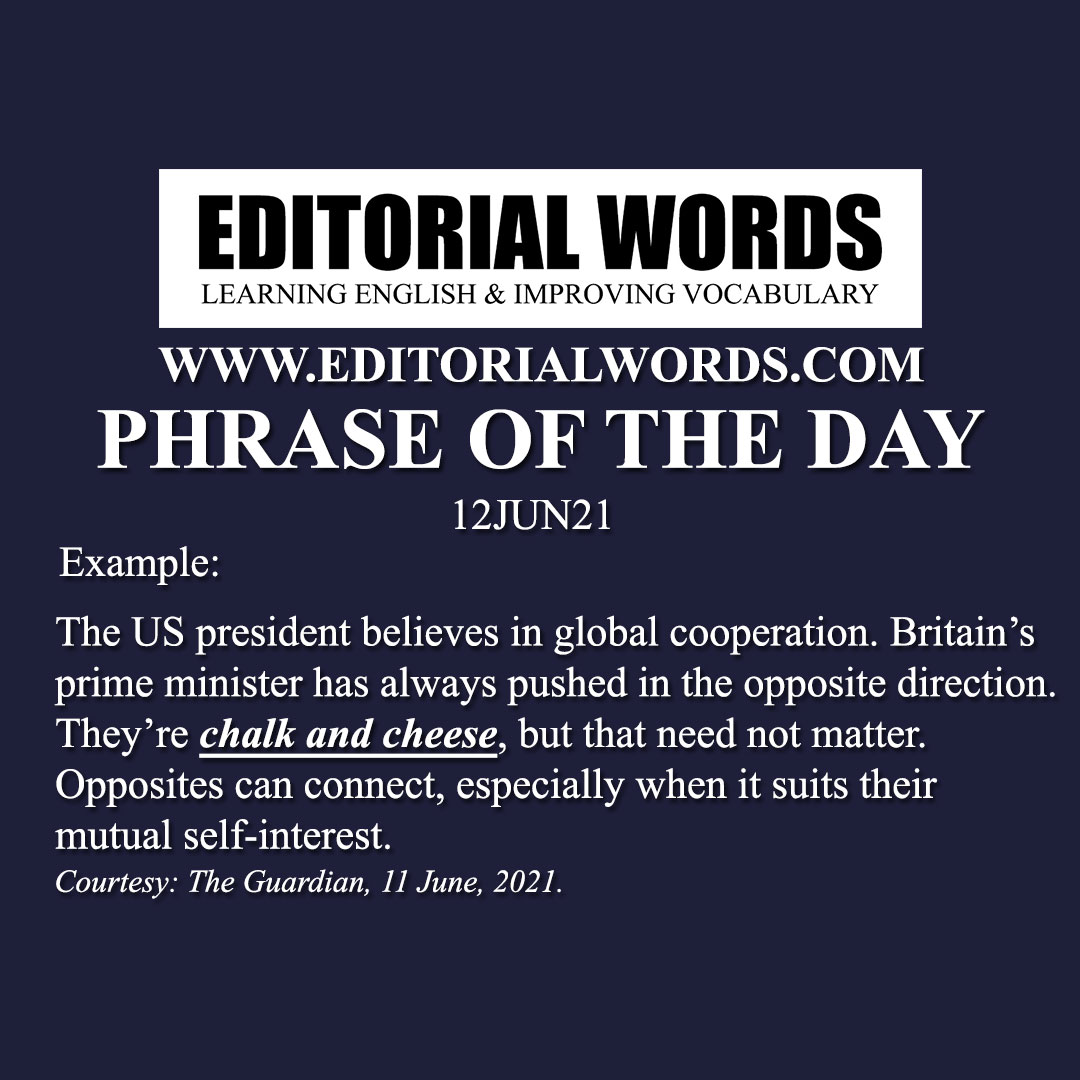 This phrase is present in The Guardian article Johnson wants to be Biden's buddy. But thanks to Brexit he can never be a true ally and click here to read it.
Courtesy: The Guardian
"Phrasal Verbs" We Learnt Last Week
"Idioms & Phrases" We Learnt Last Week
"Important Definitions" We Learnt Last Week
Recent Word Lists For The Hindu Editorial Articles