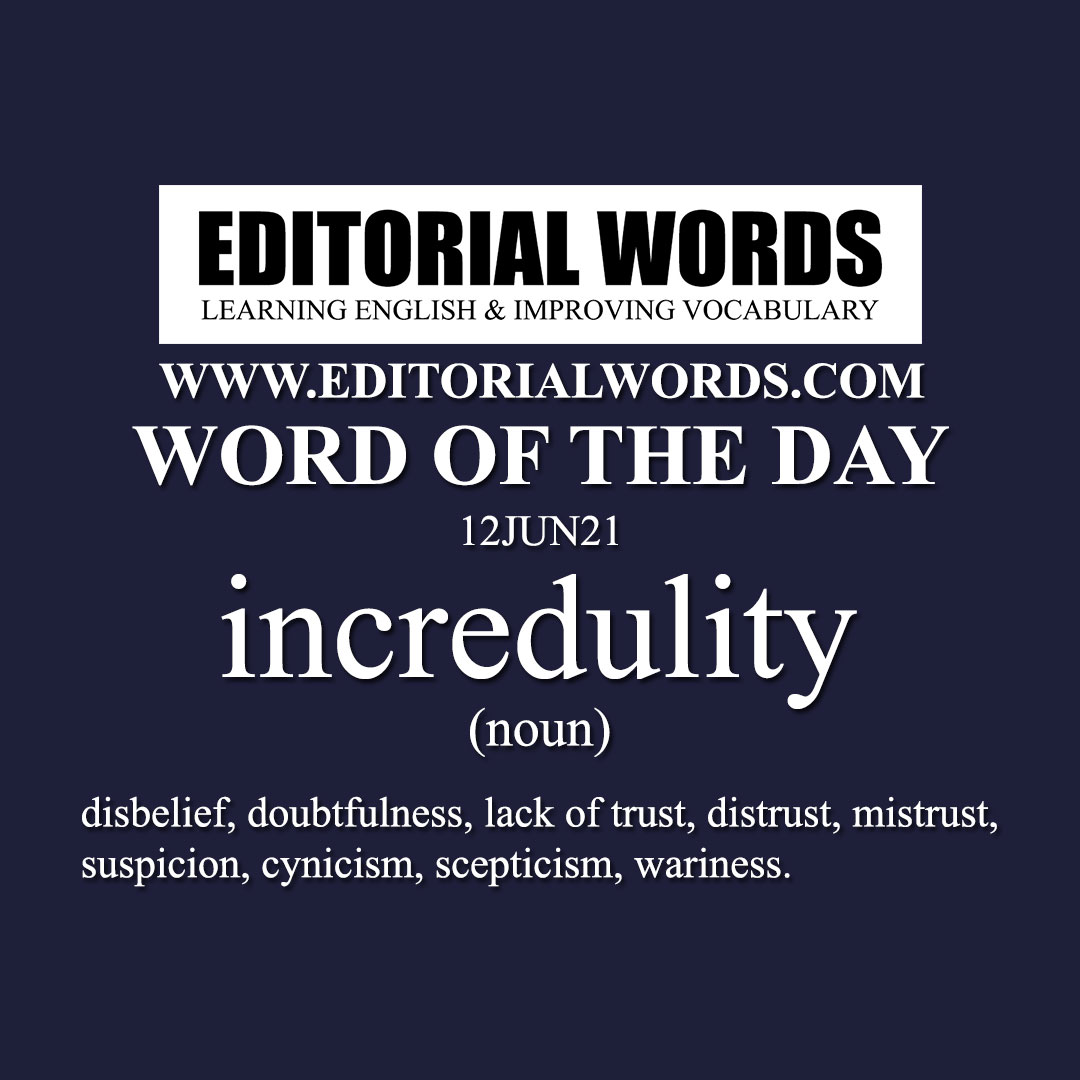 Today's "Word of the Day" is "incredulity" and it is a noun meaning "disbelief, doubtfulness, lack of trust, distrust, mistrust, suspicion, cynicism, scepticism, wariness".
Example Sentence: Boris Johnson is reluctant to stick to his trade deal and the EU won't make any concessions (adjustments). For the EU, incredulity is mixed with frustration. The incredulity comes with London's refusal to honour its word and implement what is implied by the agreement it willingly signed up to.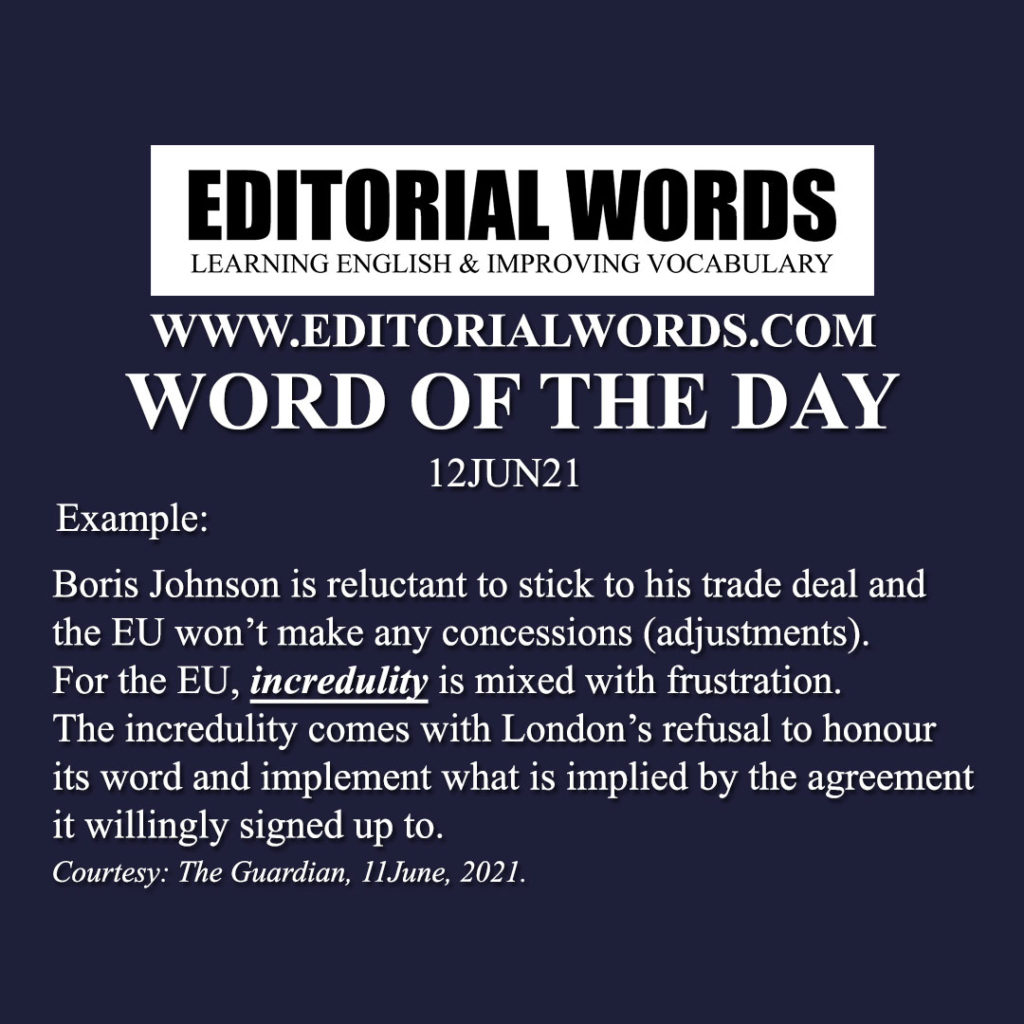 This word is present in The Guardian article The Brexit sausages row looks like stalemate unless Joe Biden can solve it and click here to read it.
Courtesy: The Guardian
"Phrasal Verbs" We Learnt Last Week
"Idioms & Phrases" We Learnt Last Week
"Important Definitions" We Learnt Last Week
Recent Word Lists For The Hindu Editorial Articles