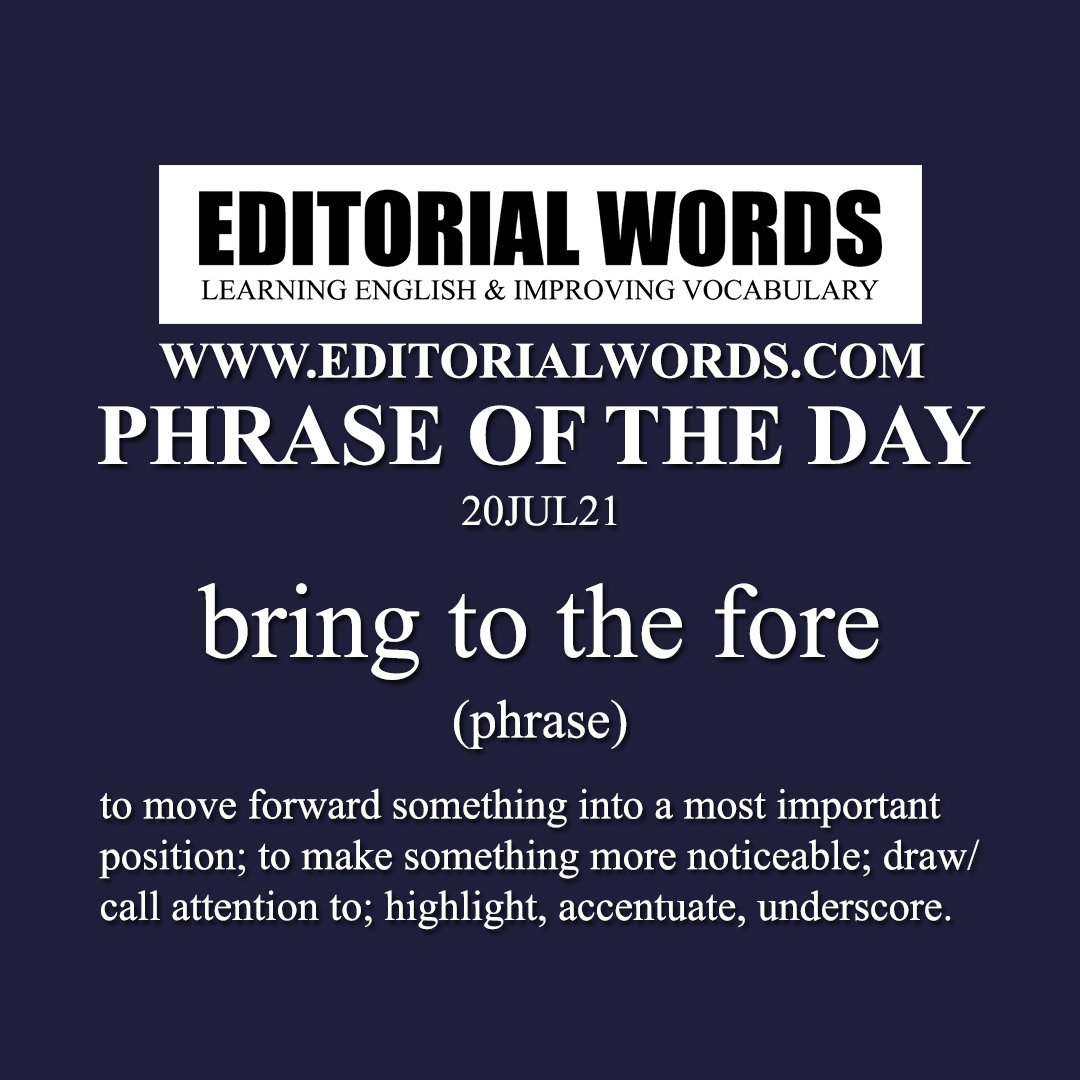 Today's "Phrase of the Day" is bring to the fore and its meaning is "to move forward something into a most important position; to make something more noticeable; draw/call attention to; highlight, accentuate, underscore".
Example Sentence: Every religion is riven (split) by caste. Like with religion, 64% say that it is "very important" to prevent women from crossing caste boundaries in marriage, and 70% affirm that "most or all of their close friends share their caste". Again, the Survey (by Pew Research Center) brings to the fore the central contradiction of a democratic nation that is divided by compartmentalised hierarchies.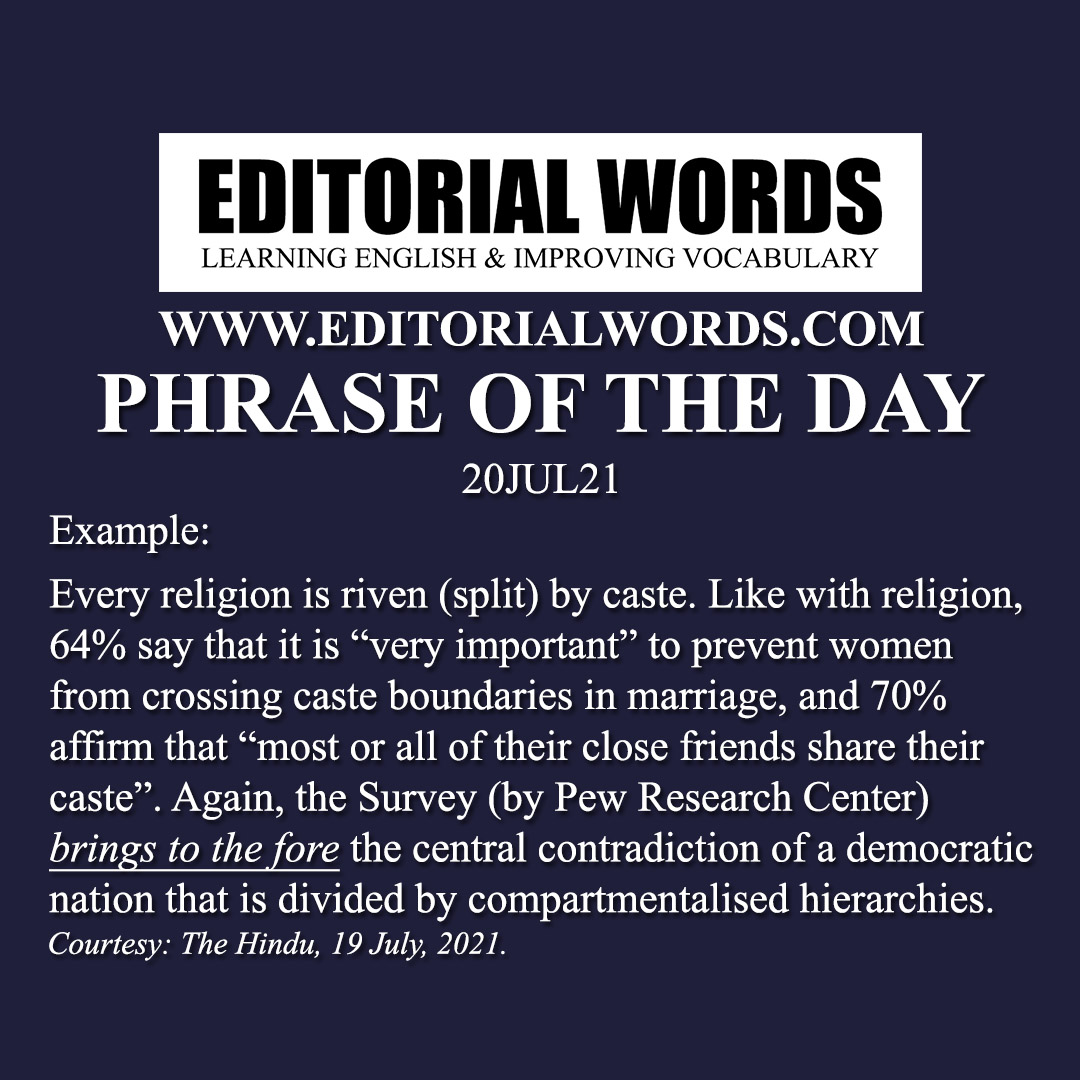 This phrase is present in The Hindu article A 'tolerant' India can be majoritarian and click here to read it.
Courtesy: The Hindu
"Phrasal Verbs" We Learnt Last Week
"Idioms & Phrases" We Learnt Last Week
"Important Definitions" We Learnt Last Week
Recent Word Lists For The Hindu Editorial Articles