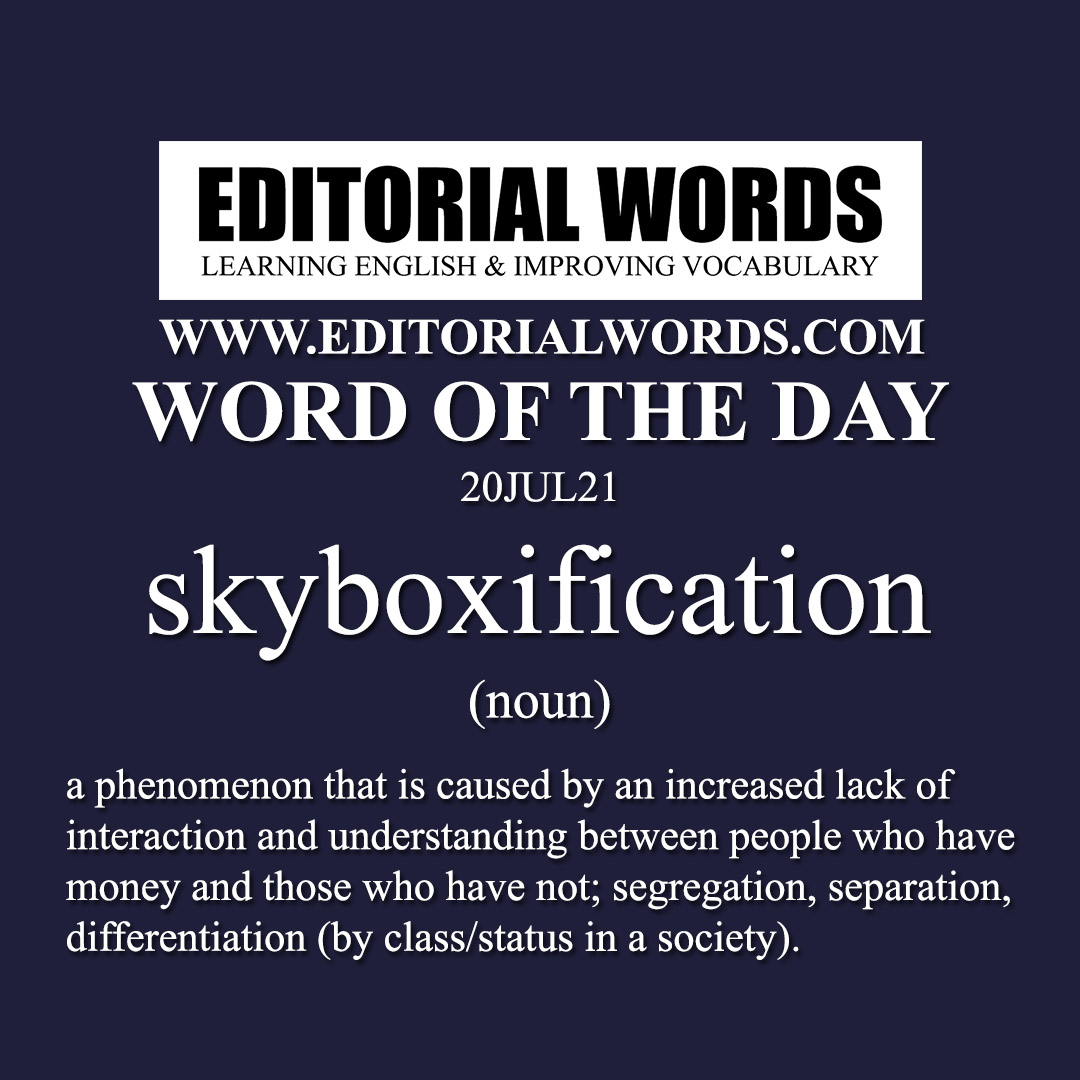 Today's "Word of the Day" is skyboxification and it is a noun meaning "a phenomenon that is caused by an increased lack of interaction and understanding between people who have money and those who have not; segregation, separation, differentiation (by class/status in a society)".
Example Sentence: The American philosopher Michael J. Sandel argued that under rising extreme inequalities of capitalism, there is a "skyboxification of American life", in which the affluent classes and people of poor means have no connection at all, and they "live and work and shop and play in different places" and their "children go to different schools".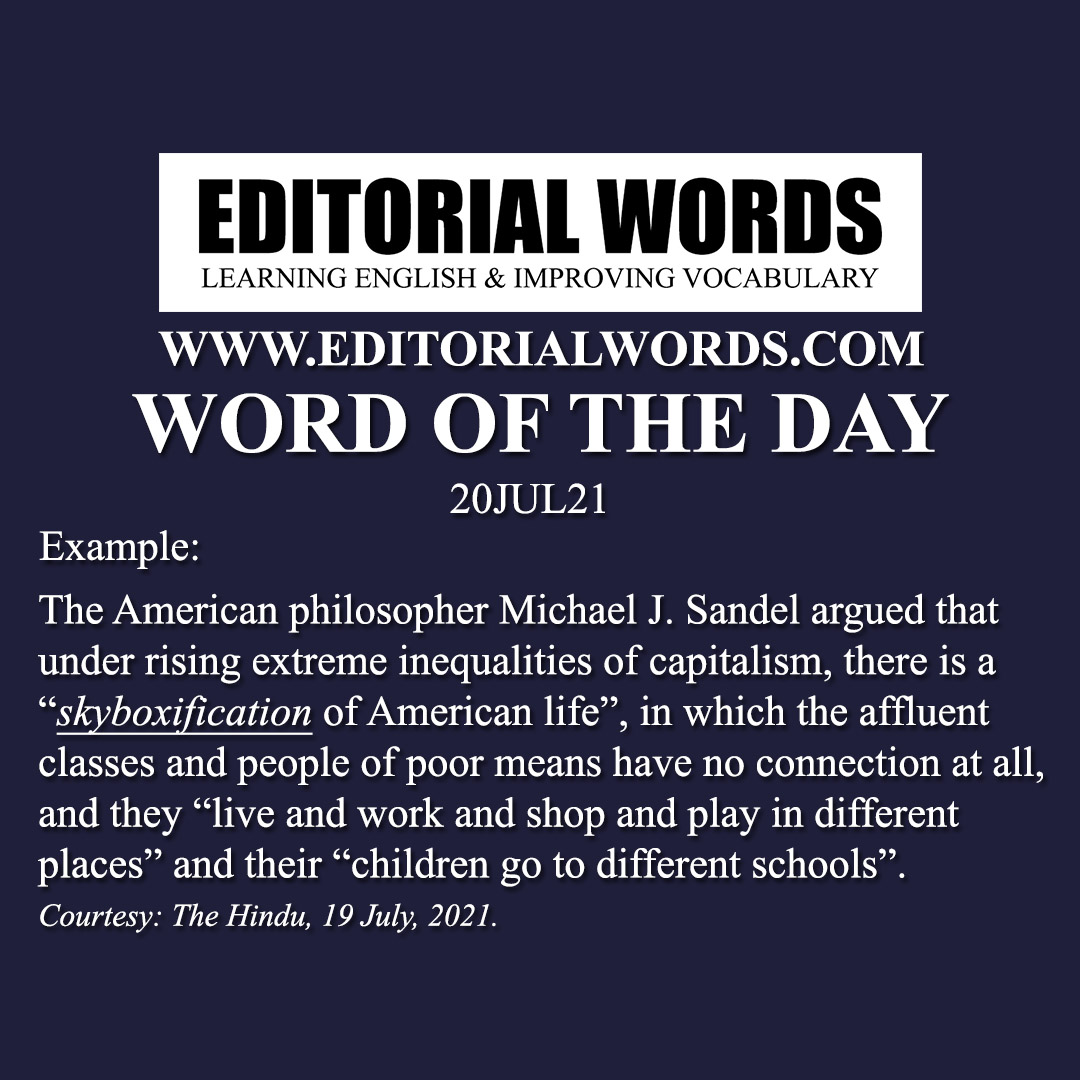 This word is present in The Hindu article A 'tolerant' India can be majoritarian and click here to read it.
Courtesy: The Hindu
"Phrasal Verbs" We Learnt Last Week
"Idioms & Phrases" We Learnt Last Week
"Important Definitions" We Learnt Last Week
Recent Word Lists For The Hindu Editorial Articles