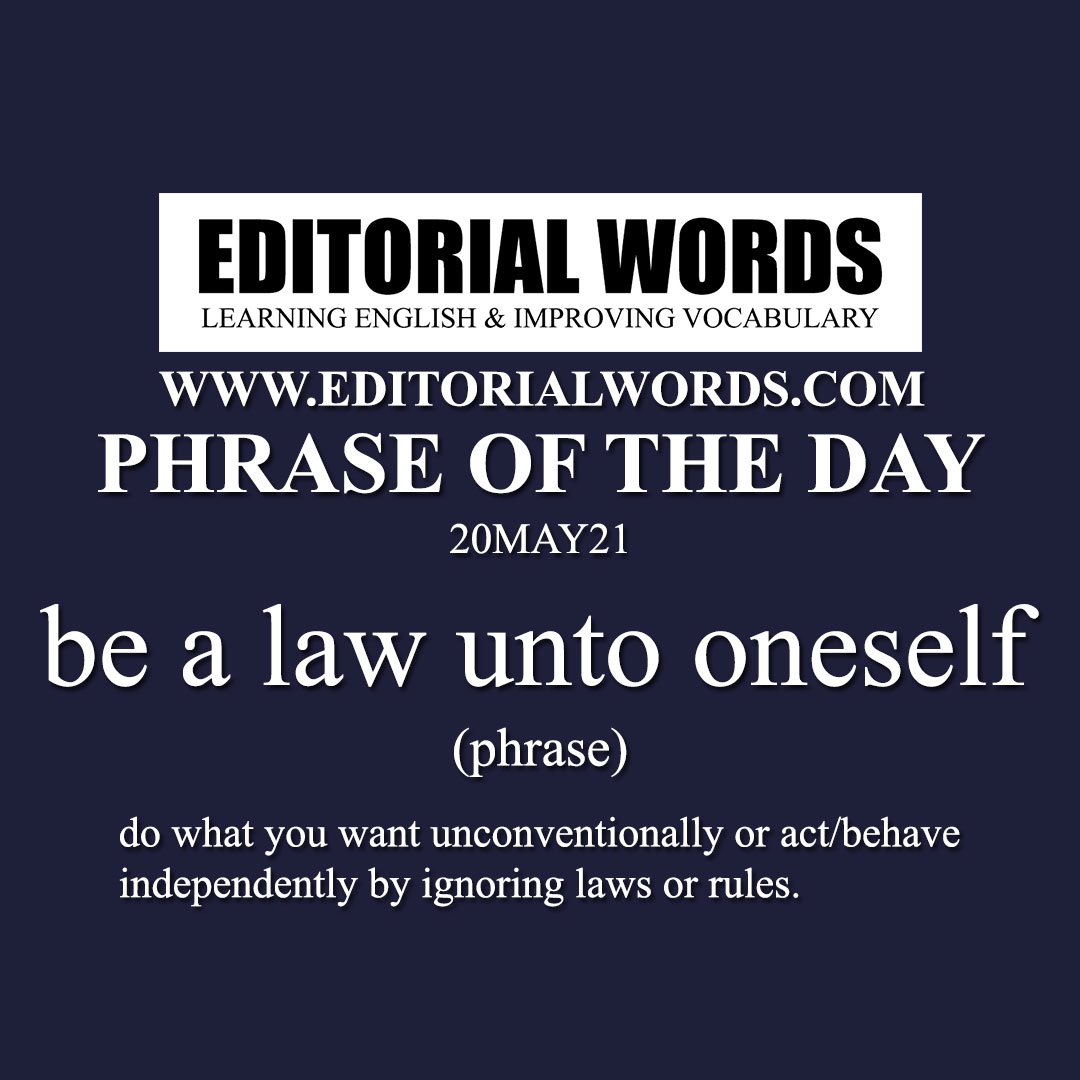 Today's "Phrase of the Day" is "be a law unto oneself" and its meaning is "do what you want unconventionally or act/behave independently by ignoring laws or rules".
Example Sentence: In his letter of resignation from the Committee of Administrators, Ramachandra Guha emphasised the bane of the 'superstar' culture in Indian cricket. It was no surprise. Captains have decided whom they want as coaches, senior players have often been a law unto themselves, and former players have sometimes wielded an unhealthy influence.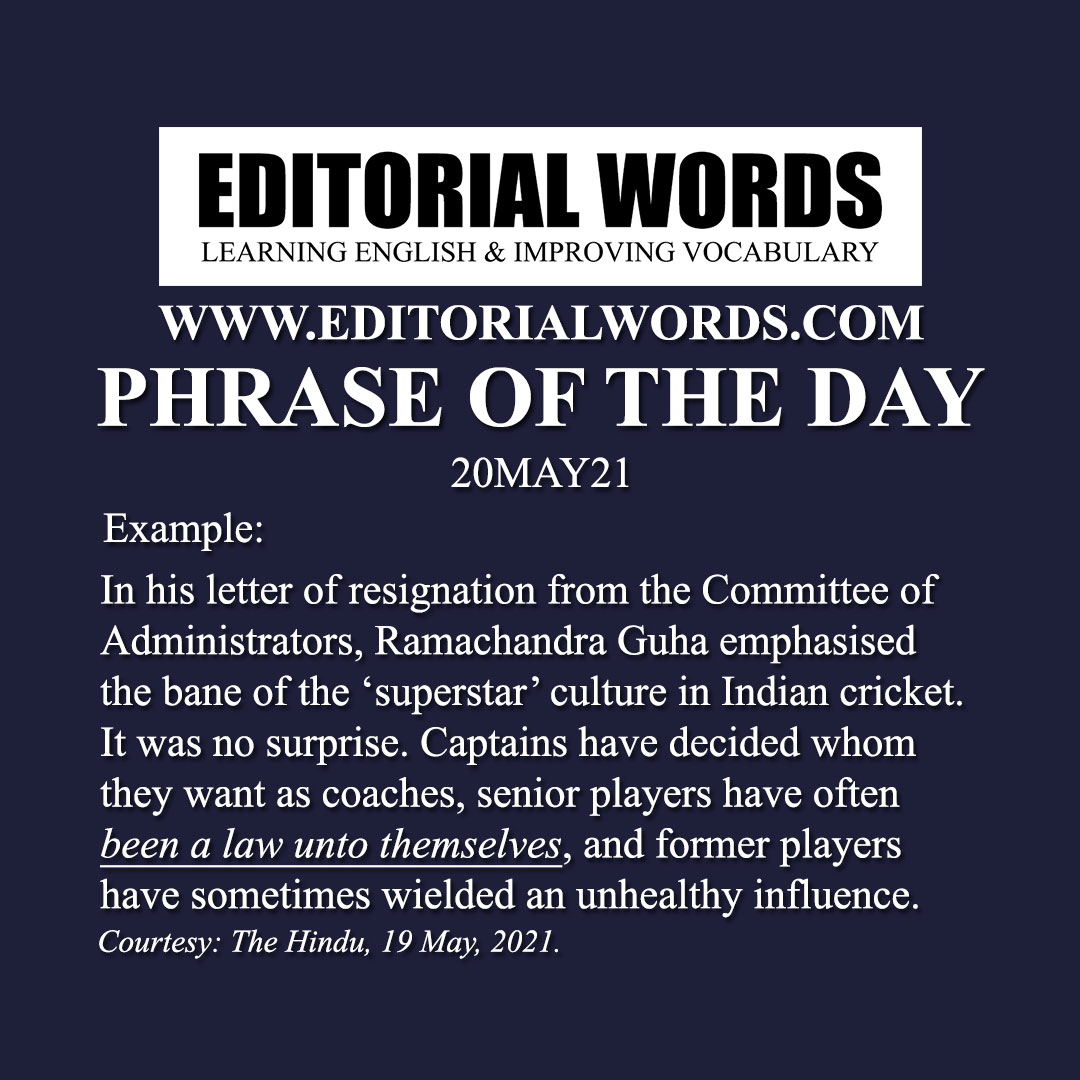 This phrase is present in The Hindu article History repeats itself: first for the men, then for the women and click here to read it.
Courtesy: The Hindu
"Phrasal Verbs" We Learnt Last Week
"Idioms & Phrases" We Learnt Last Week
"Important Definitions" We Learnt Last Week
Recent Word Lists For The Hindu Editorial Articles