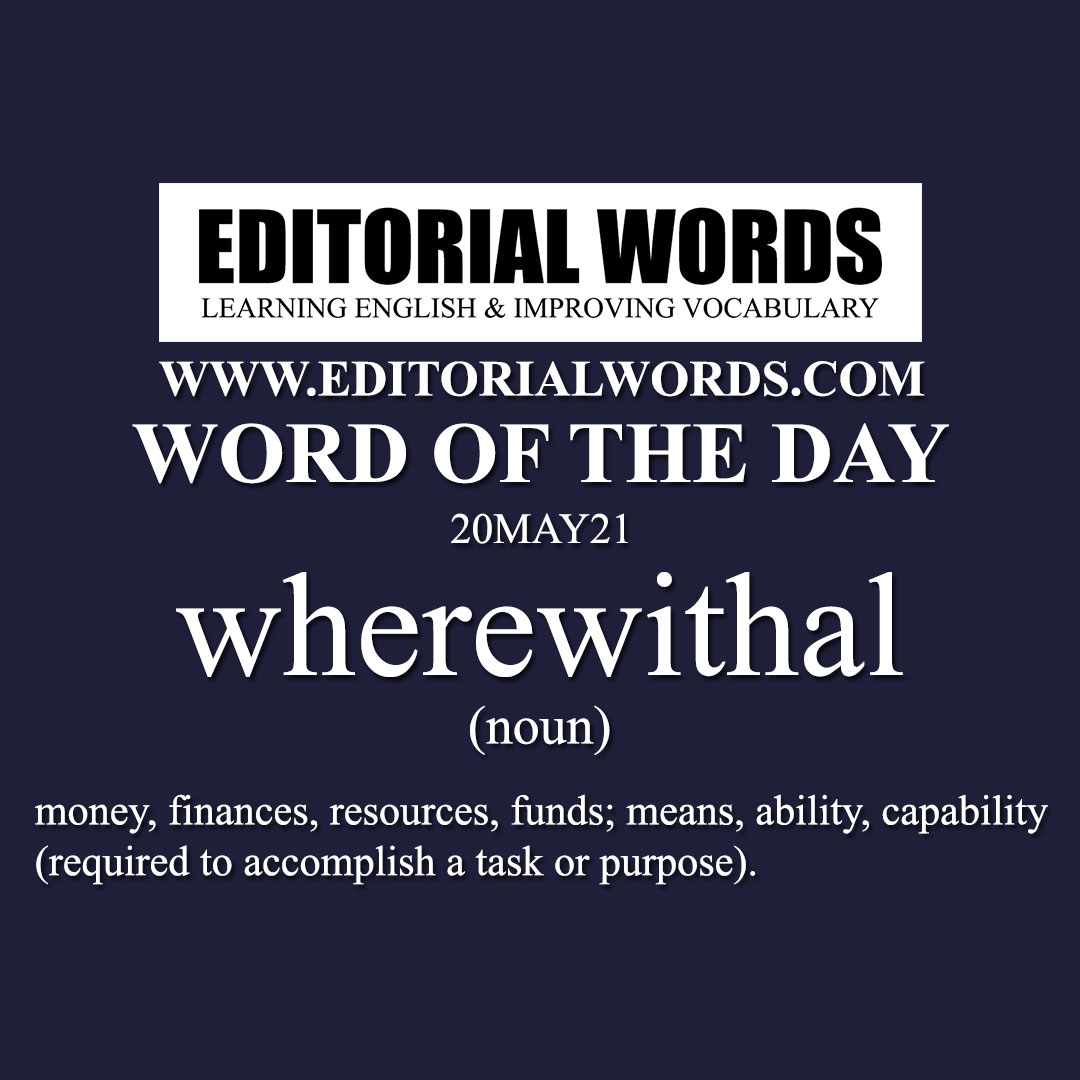 Today's "Word of the Day" is "wherewithal" and it is a noun meaning "money, finances, resources, funds; means, ability, capability (required to accomplish a task or purpose)".
Example Sentence: At this stage, there needs to be greater impetus in stepping up manufacturing and coverage of vaccines. Not many countries in the world have the wherewithal to manufacture their own vaccines if India cannot cater to the vaccination needs of its own citizens and that of the world.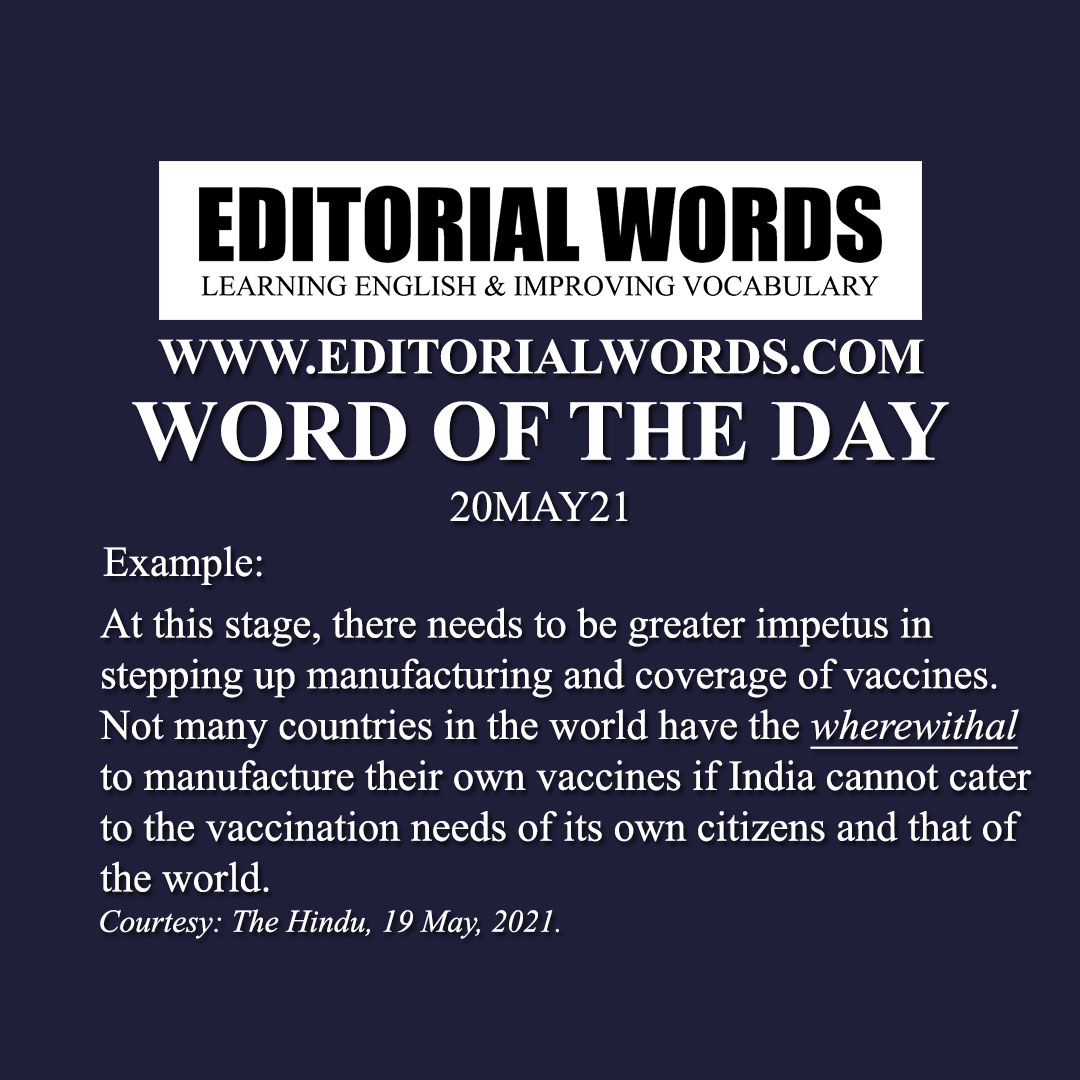 This word is present in The Hindu article Planning for future waves of the pandemic and click here to read it.
Courtesy: The Hindu
"Phrasal Verbs" We Learnt Last Week
"Idioms & Phrases" We Learnt Last Week
"Important Definitions" We Learnt Last Week
Recent Word Lists For The Hindu Editorial Articles