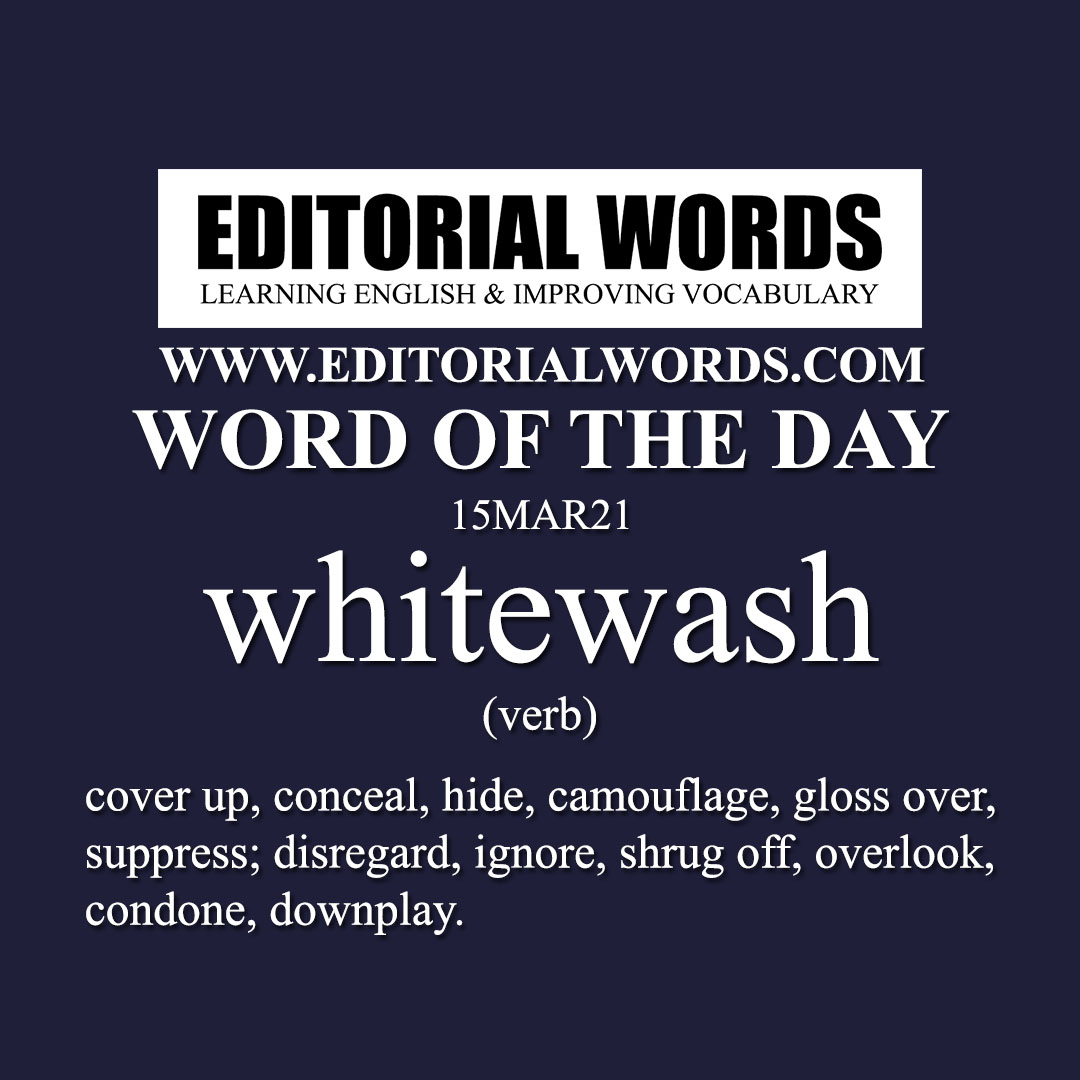 Today's "Word of the Day" is  "whitewash" and it is a verb meaning "cover up, conceal, hide, camouflage, gloss over, suppress; disregard, ignore, shrug off, overlook, condone, downplay".
Example Sentence: The country's (China's) global standing (reputation) is plunging (falling sharply) as Xi Jinping attempts to whitewash atrocities in the name of empire-building.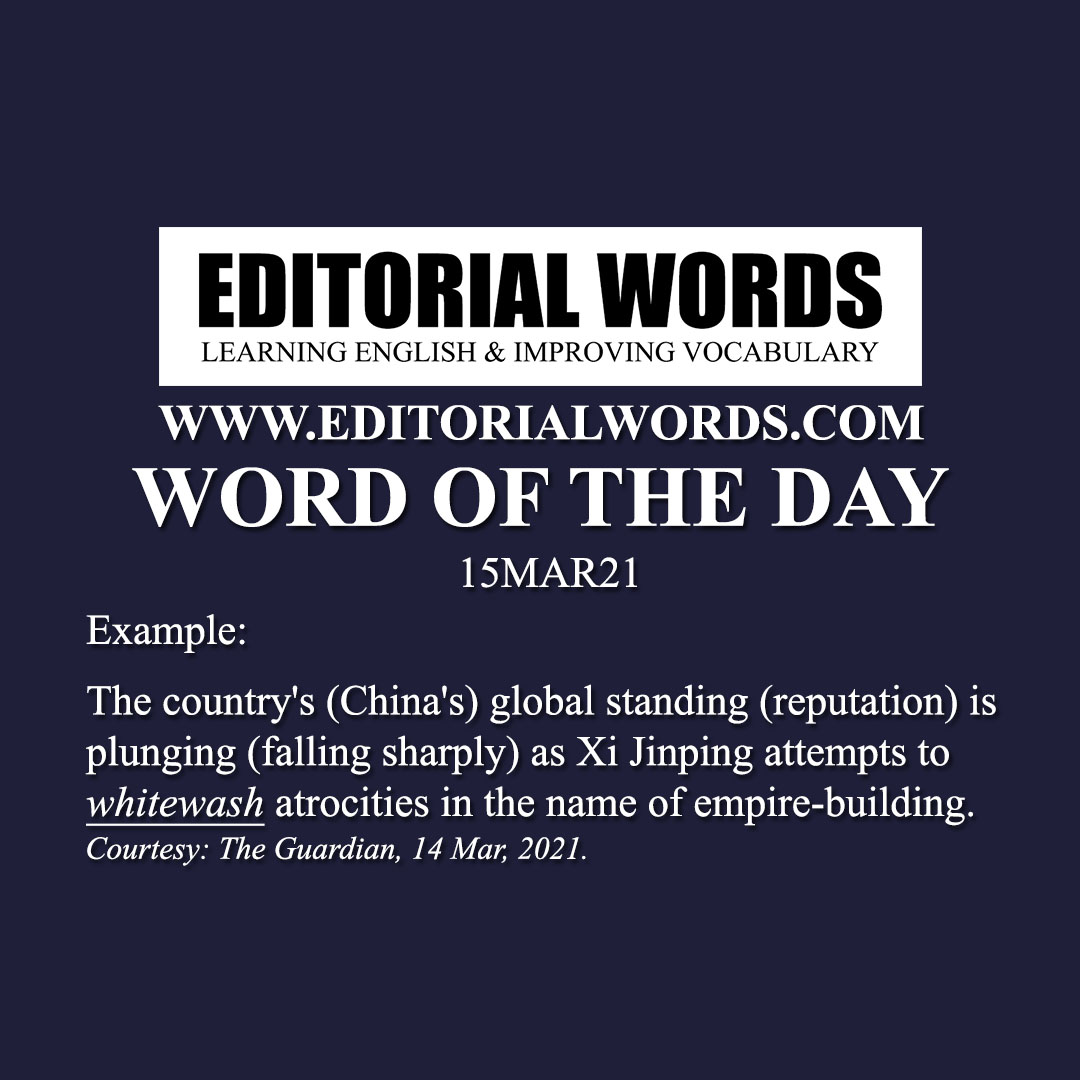 This word is present in The Guardian article A child screams in Myanmar … and China pretends not to hear and click here to read it.
Courtesy: The Guardian
"Phrasal Verbs" We Learnt Last Week
"Idioms & Phrases" We Learnt Last Week
"Important Definitions" We Learnt Last Week
Recent Word Lists For The Hindu Editorial Articles