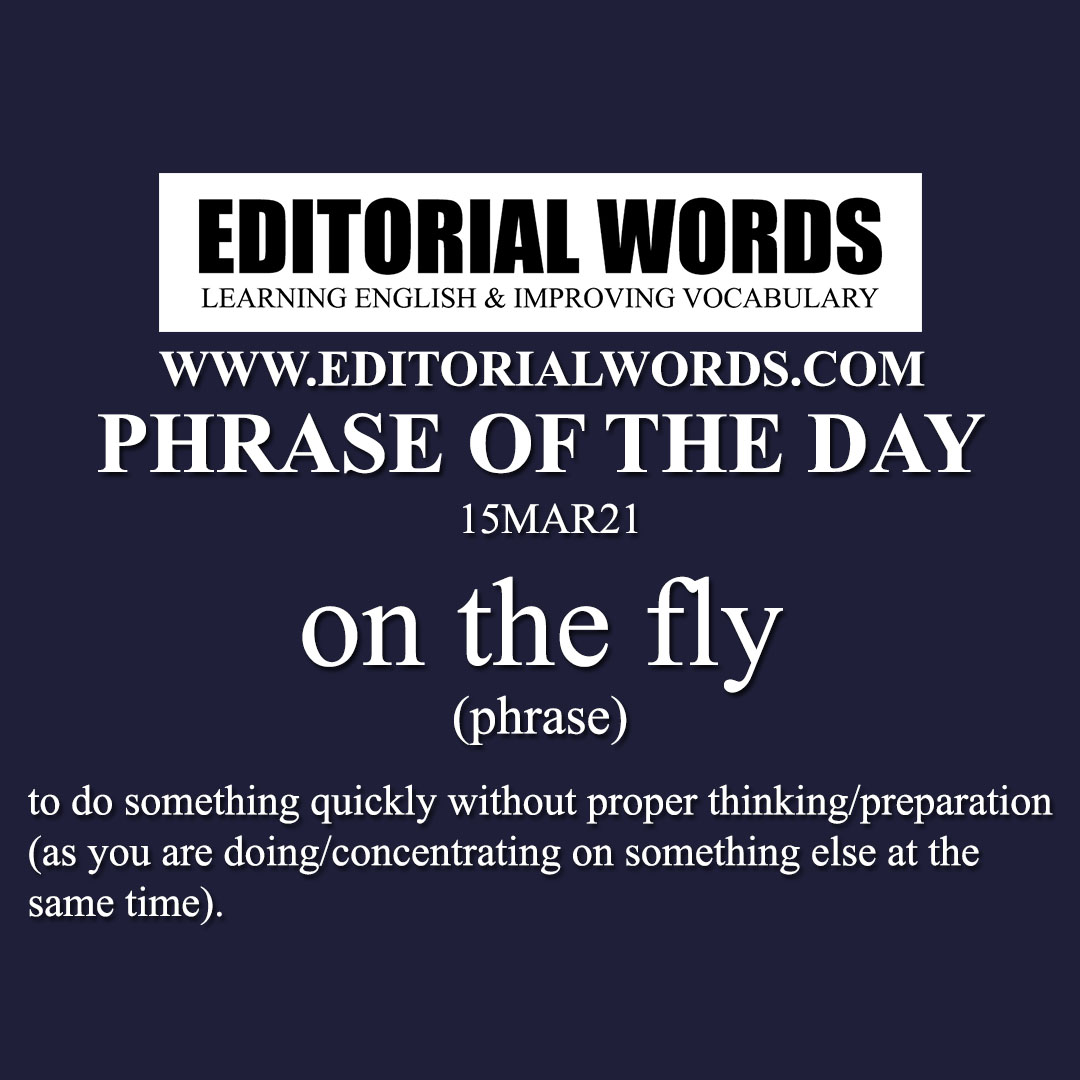 Today's "Phrase of the Day" is "on the fly" and it is a phrase meaning "to do something quickly without proper thinking/preparation (as you are doing/concentrating on something else at the same time)".
Example Sentence: This points to another way the government has made use of the pandemic to reset public expectations. Covid has become an excuse for the executive to bypass parliament, to push through rules on the fly after a nod from the minister, with little transparency or scrutiny. Now, it seems, the government wants to institutionalise this process.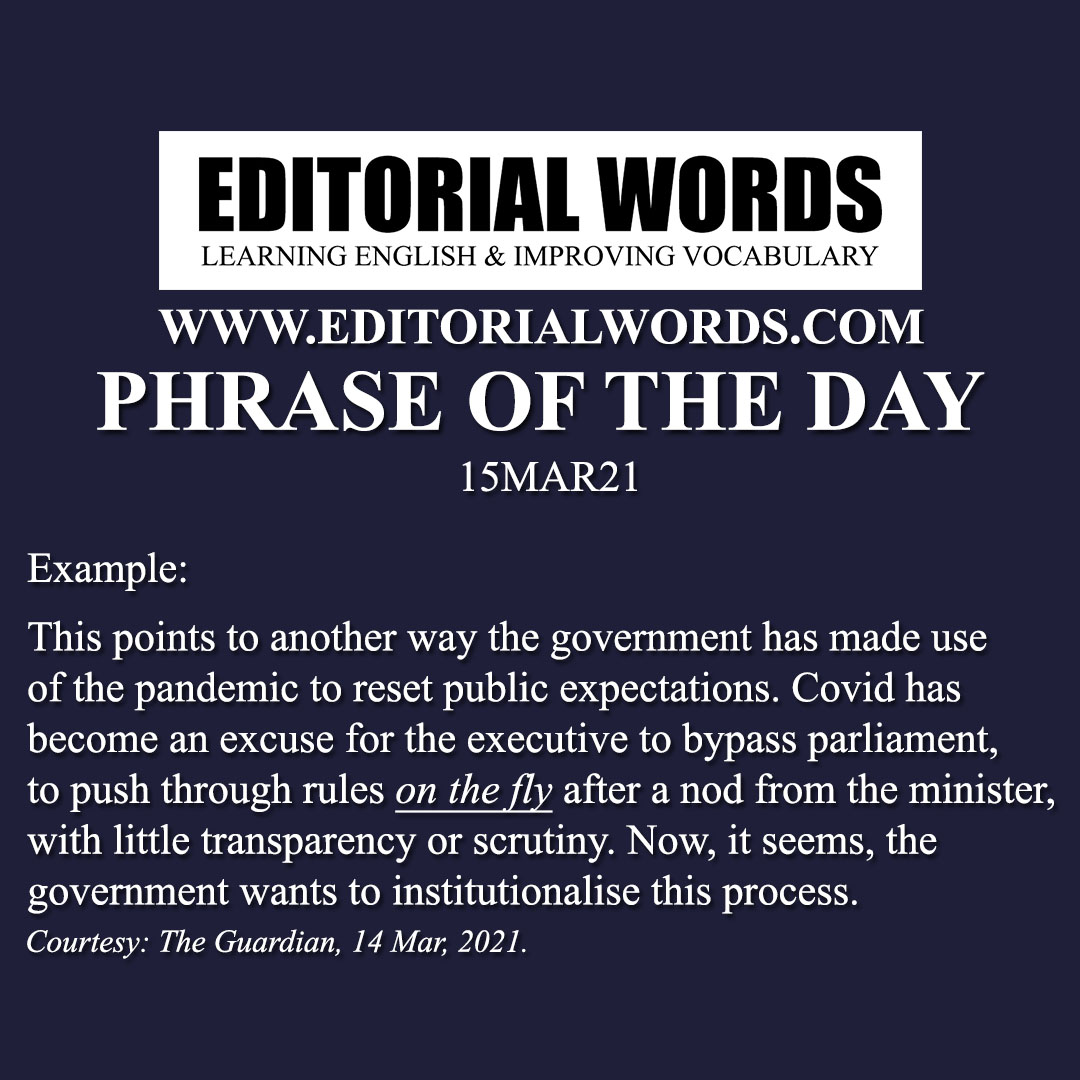 This phrase is present in The Guardian article  If you thought the right to protest was inalienable, then think again and click here to read it.
Courtesy: The Guardian
"Phrasal Verbs" We Learnt Last Week
"Idioms & Phrases" We Learnt Last Week
"Important Definitions" We Learnt Last Week
Recent Word Lists For The Hindu Editorial Articles