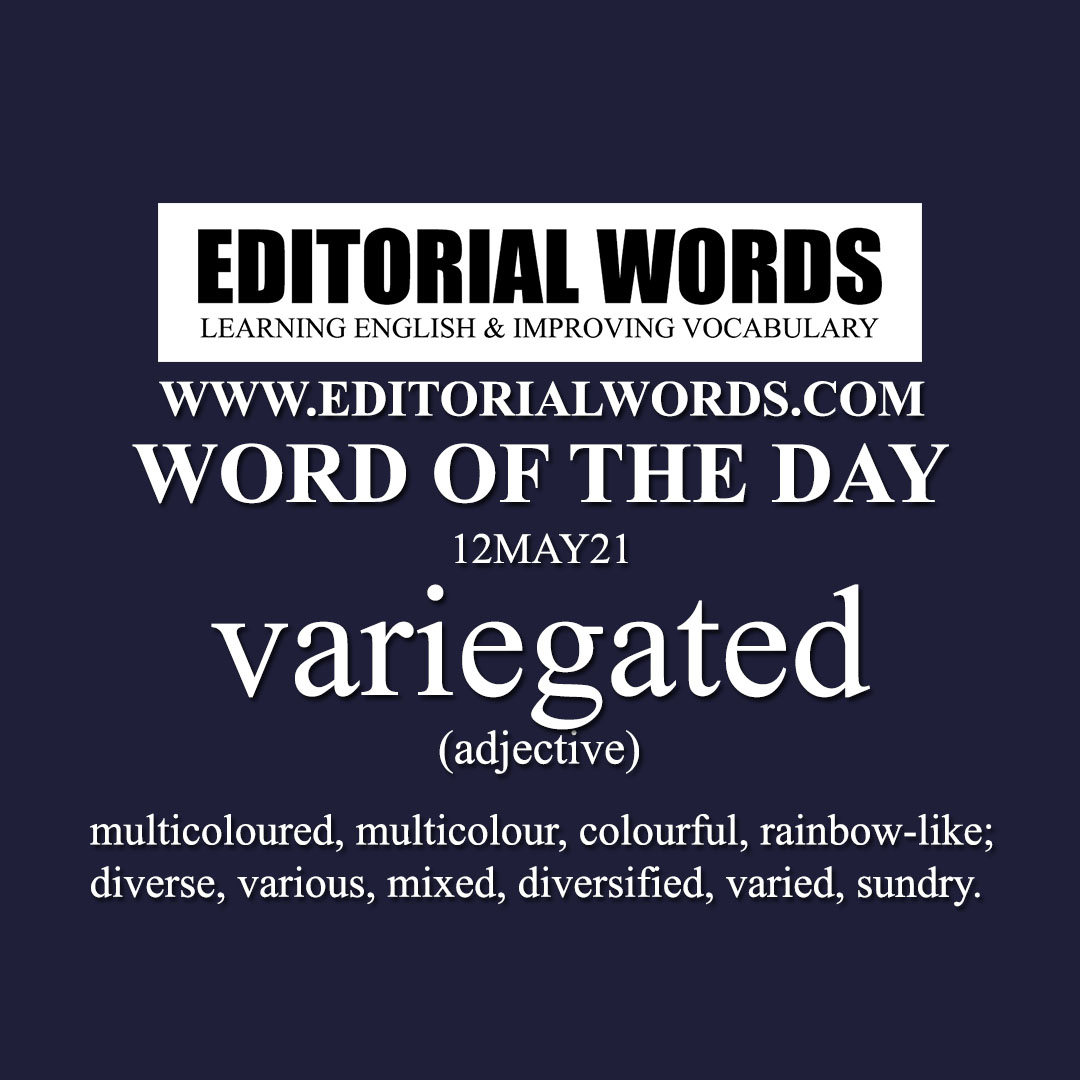 Today's "Word of the Day" is "variegated" and it is an adjective meaning "multicoloured, multicolour, colourful, rainbow-like; diverse, various, mixed, diversified, varied, sundry".
Example Sentence:  The real threat to India's vibrant democracy, its rich variegated culture and diversity were the crude attempts to homogenise (make similar) it into a depressing monochrome.
This word is present in The Hindu article For the victors, the vanquished and the also-rans and click here to read it.
Courtesy: The Hindu
"Phrasal Verbs" We Learnt Last Week
"Idioms & Phrases" We Learnt Last Week
"Important Definitions" We Learnt Last Week
Recent Word Lists For The Hindu Editorial Articles