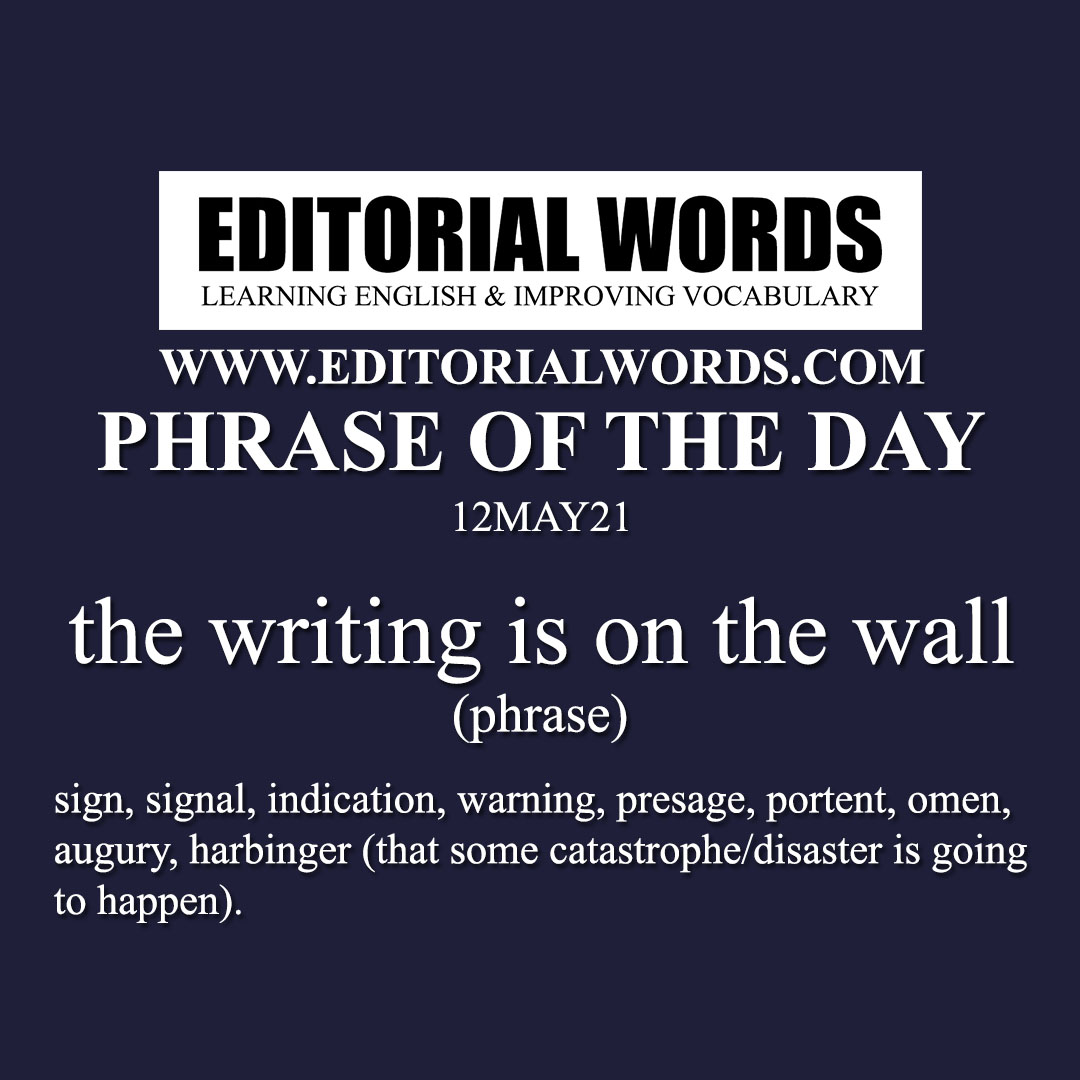 Today's "Phrase of the Day" is "the writing is on the wall" and its meaning is "sign, signal, indication, warning, presage, portent, omen, augury, harbinger (that some catastrophe/disaster is going to happen)".
Example Sentence: The venom and the ugliness of this election must be put behind and Ms. Banerjee must work with the Opposition. If she does not heed the writing on the wall, the BJP is sure to breach the palace gates in the next elections.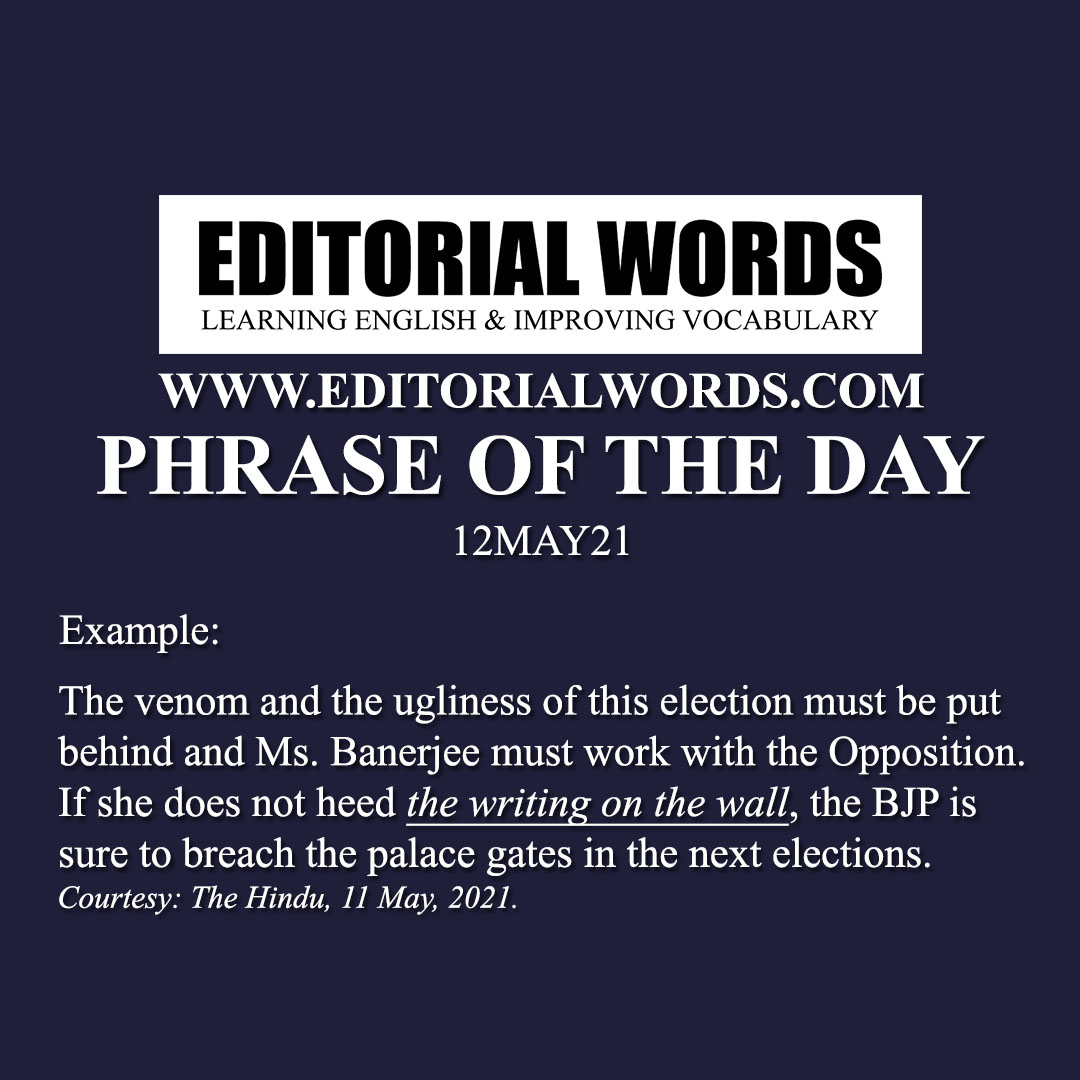 This phrase is present in The Hindu article For the victors, the vanquished and the also-rans and click here to read it.
Courtesy: The Hindu
"Phrasal Verbs" We Learnt Last Week
"Idioms & Phrases" We Learnt Last Week
"Important Definitions" We Learnt Last Week
Recent Word Lists For The Hindu Editorial Articles