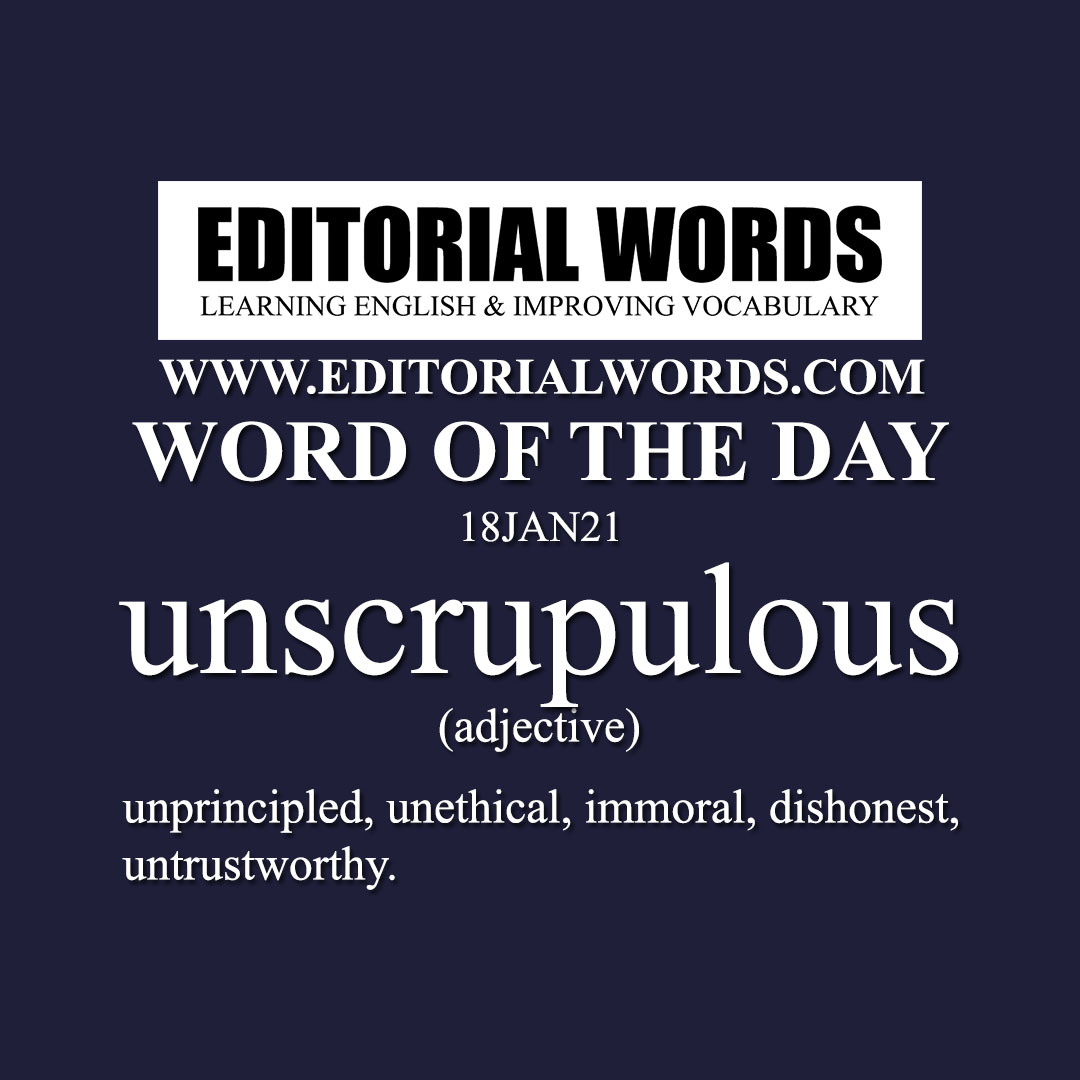 Today's "Word of the Day" is unscrupulous and it is an adjective meaning "unprincipled, unethical, immoral, dishonest, untrustworthy".
Example Sentence: US Secretary of State (Foreign Minister) Mike Pompeo has upended (reversed) established policies, adopted ultra-hardline positions, and claimed imaginary successes to advance his personal standing with the Trump rump (remaining part). In fact, he's trying to out-Trump Trump. Like him, he's unscrupulous and aggressive, but here's the difference: he's not stupid.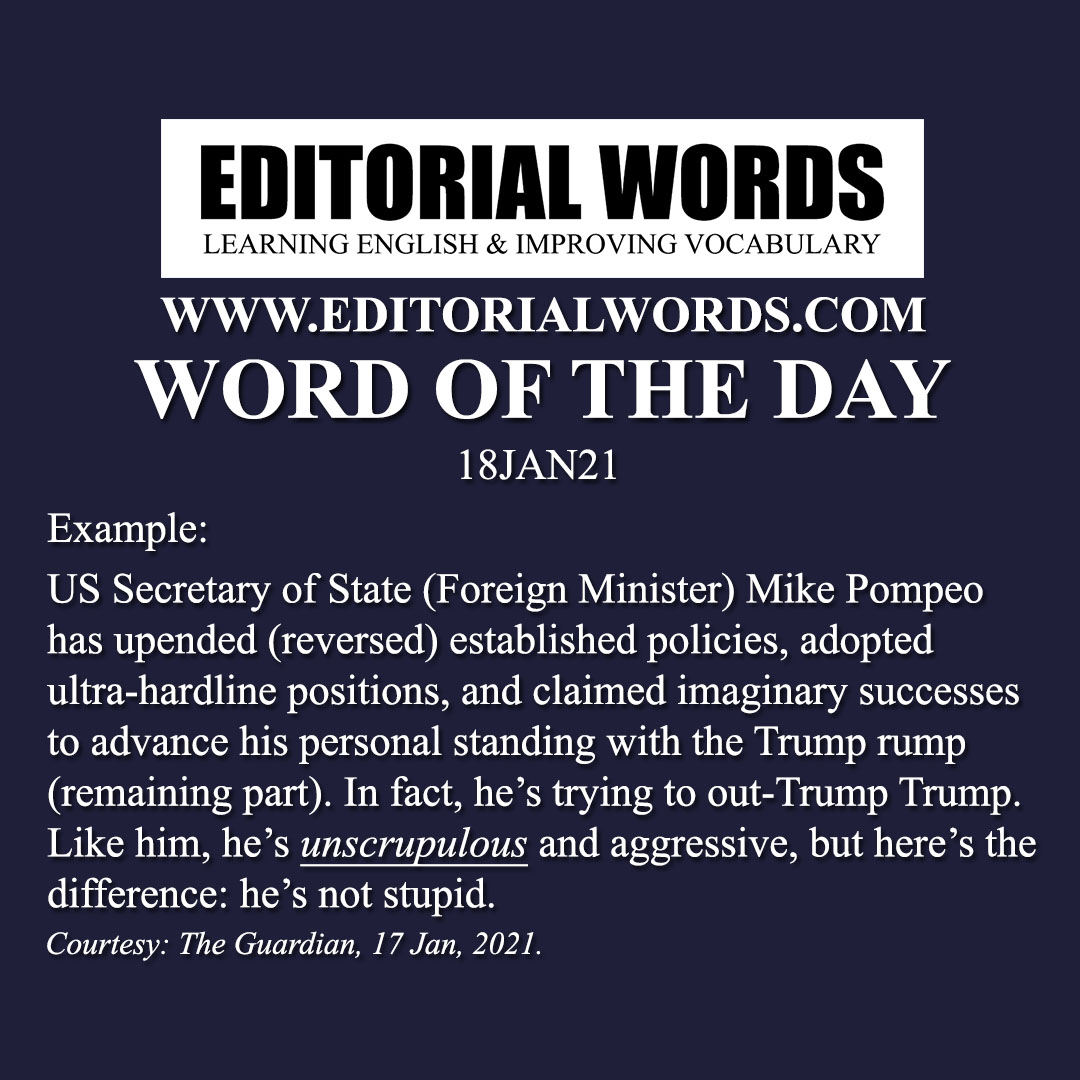 This word is present in The Guardian article Unscrupulous and aggressive, Pompeo plans to be the next Trump – but smarter, and click here to read it.
Courtesy: The Guardian
"Phrasal Verbs" We Learnt Last Week
"Idioms & Phrases" We Learnt Last Week
"Important Definitions" We Learnt Last Week
Recent Word Lists For The Hindu Editorial Articles