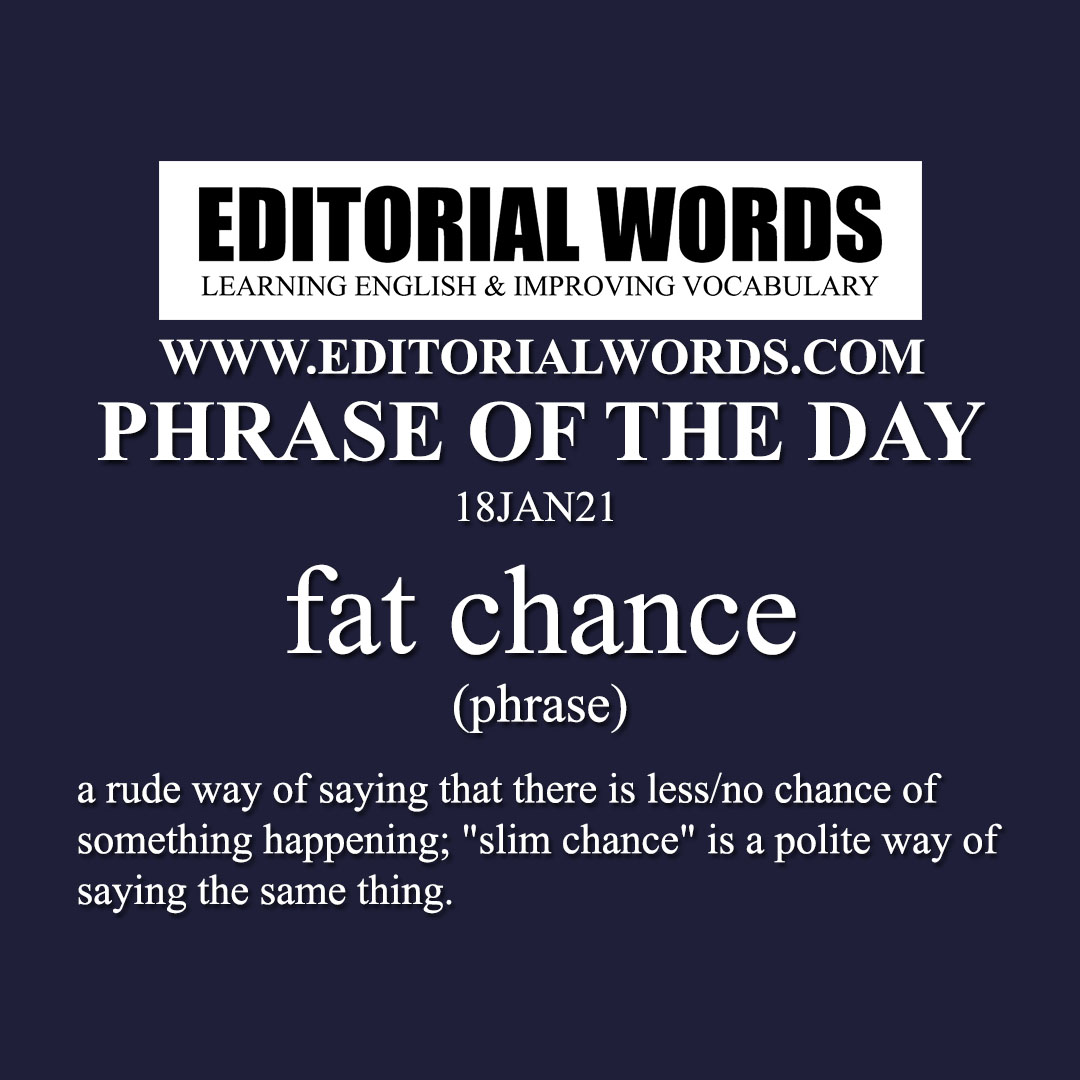 Today's "Phrase of the Day" is "fat chance" and it is a phrase meaning "a rude way of saying that there is less/no chance of something happening; "slim chance" is a polite way of saying the same thing".
Example Sentence: Many in Europe hope finally to have seen the back of him. Fat chance. If he gets his way, US Secretary of State (Foreign Minister) Mike Pompeo will be the next Trump. It's an alarming prospect for America and the world. ("to see the back of someone" means that you are pleased/glad that someone unwanted is leaving you and there is no need to deal with him/her again).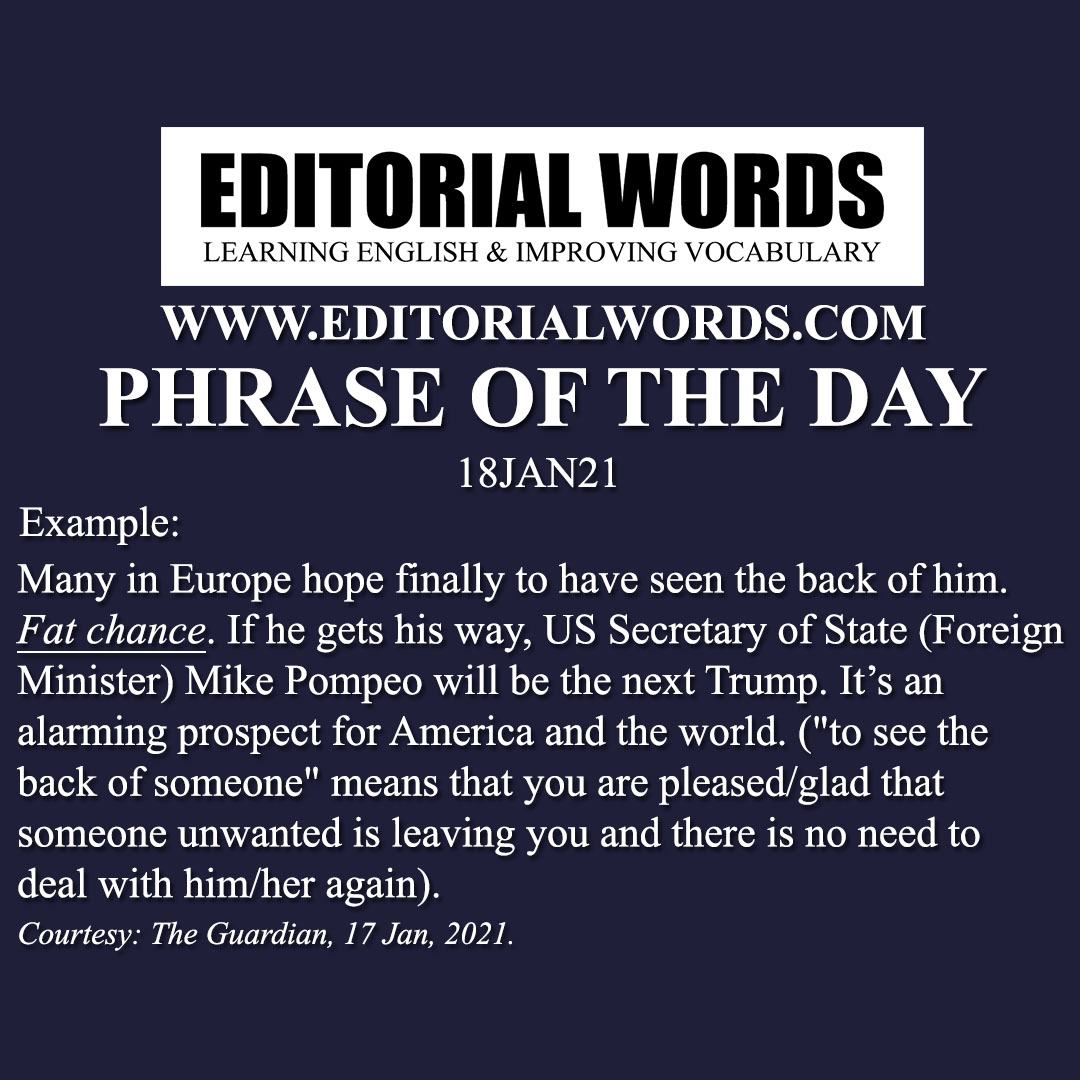 This phrase is present in The Guardian article Unscrupulous and aggressive, Pompeo plans to be the next Trump – but smarter, and click here to read it.
Courtesy: The Guardian
"Phrasal Verbs" We Learnt Last Week
"Idioms & Phrases" We Learnt Last Week
"Important Definitions" We Learnt Last Week
Recent Word Lists For The Hindu Editorial Articles