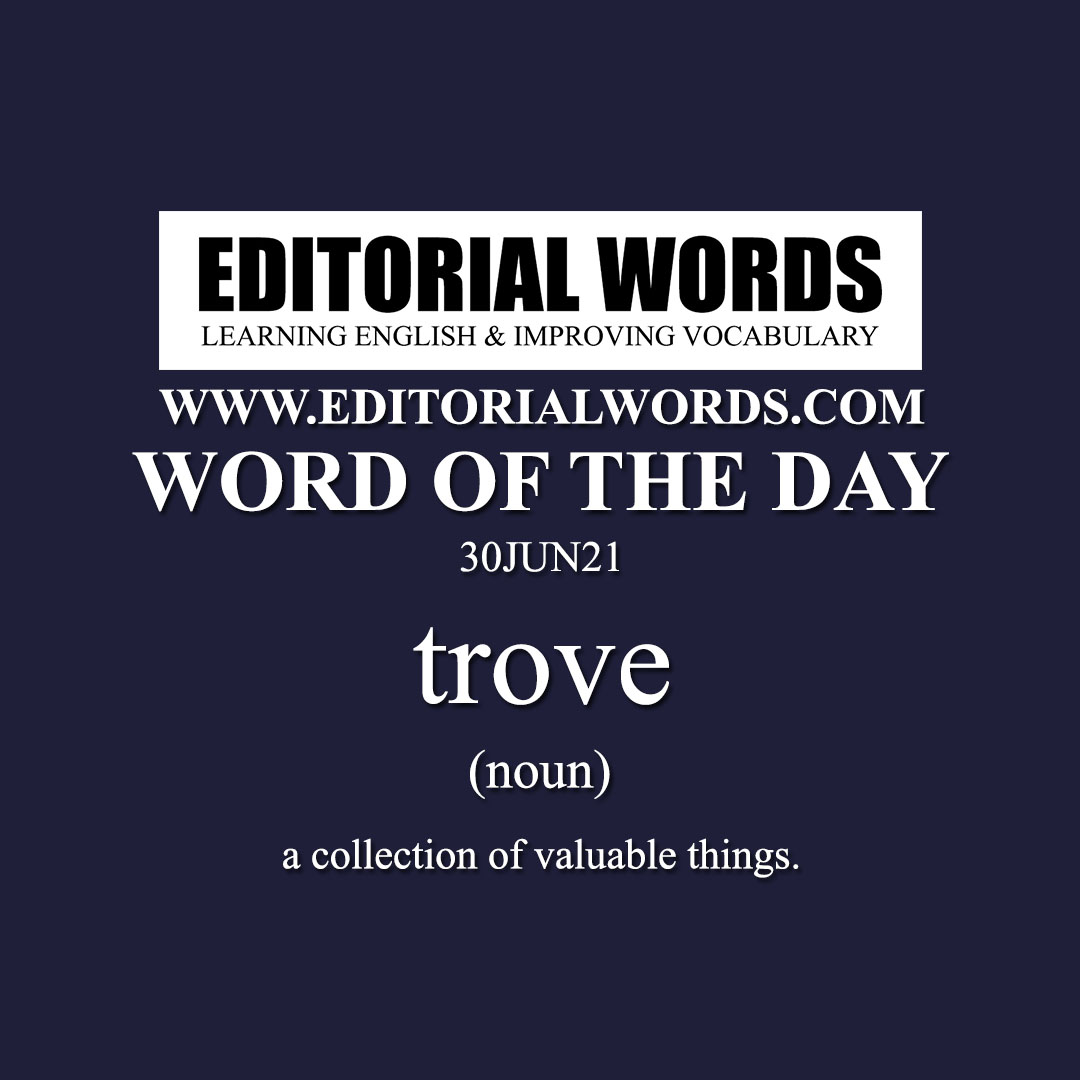 Today's "Word of the Day" is trove and it is a noun meaning "a collection of valuable things".
Example Sentence: Although the police and the courts have crushed protest and opposition movements in Russia, the government has been unable to get a handle on the troves of Russian data that have been leaked and sold on an expansive black market.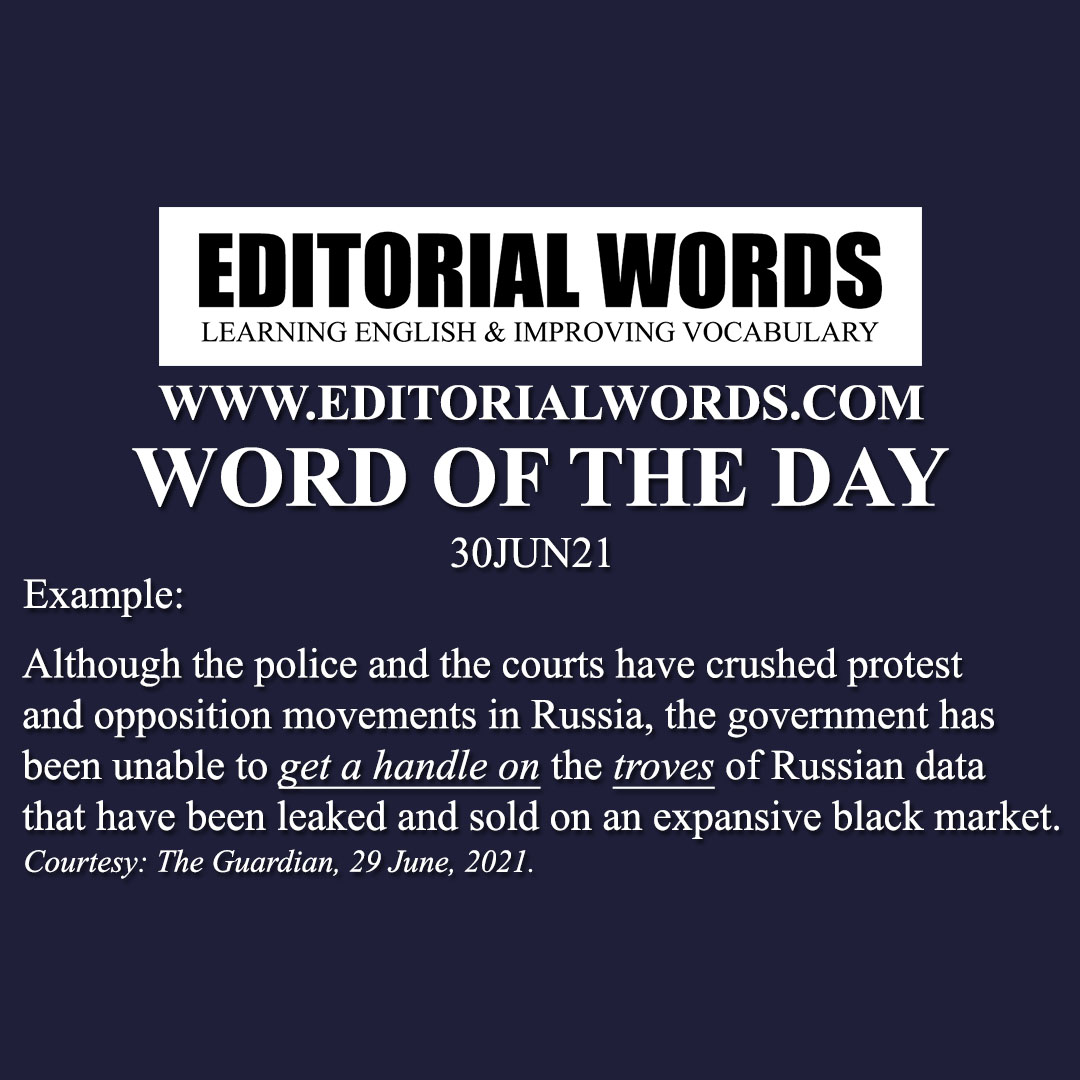 This word is present in The Guardian article Russian police raid journalists probing government corruption and click here to read it.
Courtesy: The Guardian
"Phrasal Verbs" We Learnt Last Week
"Idioms & Phrases" We Learnt Last Week
"Important Definitions" We Learnt Last Week
Recent Word Lists For The Hindu Editorial Articles