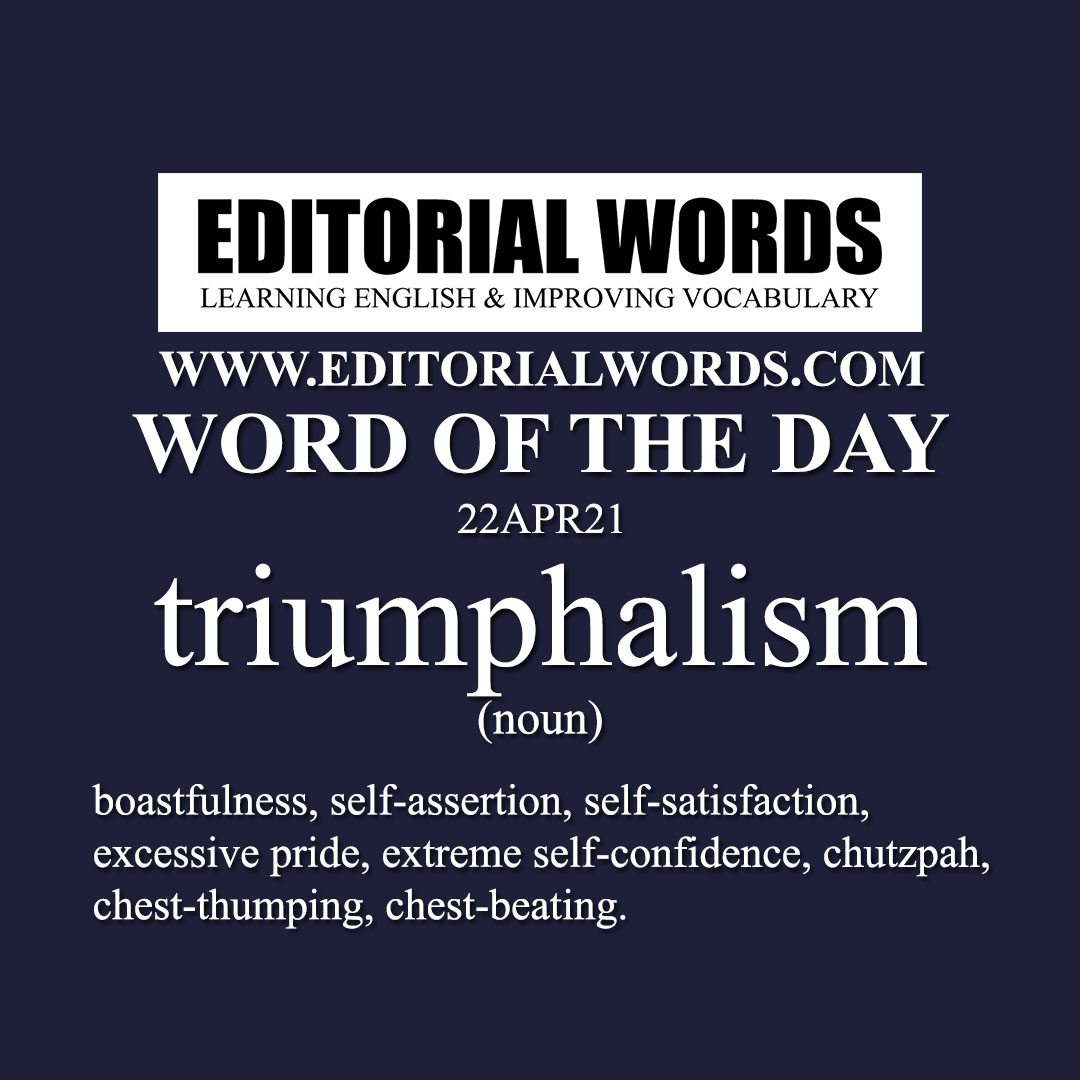 Today's "Word of the Day" is "triumphalism" and it is a noun meaning "boastfulness, self-assertion, self-satisfaction, excessive pride, extreme self-confidence, chutzpah, chest-thumping, chest-beating".
Example Sentence: Instead, there was triumphalism. "India has successfully contained the pandemic," health minister Harsh Vardhan said at the end of January 2021. In 2020, prime minister Narendra Modi had given every indication of having taken the virus deadly seriously. Unlike other global leaders, such as Brazil's Jair Bolsonaro, Modi was relentlessly on-message, always appearing masked. Yet after the September decline, everyone appeared to throw caution to the winds.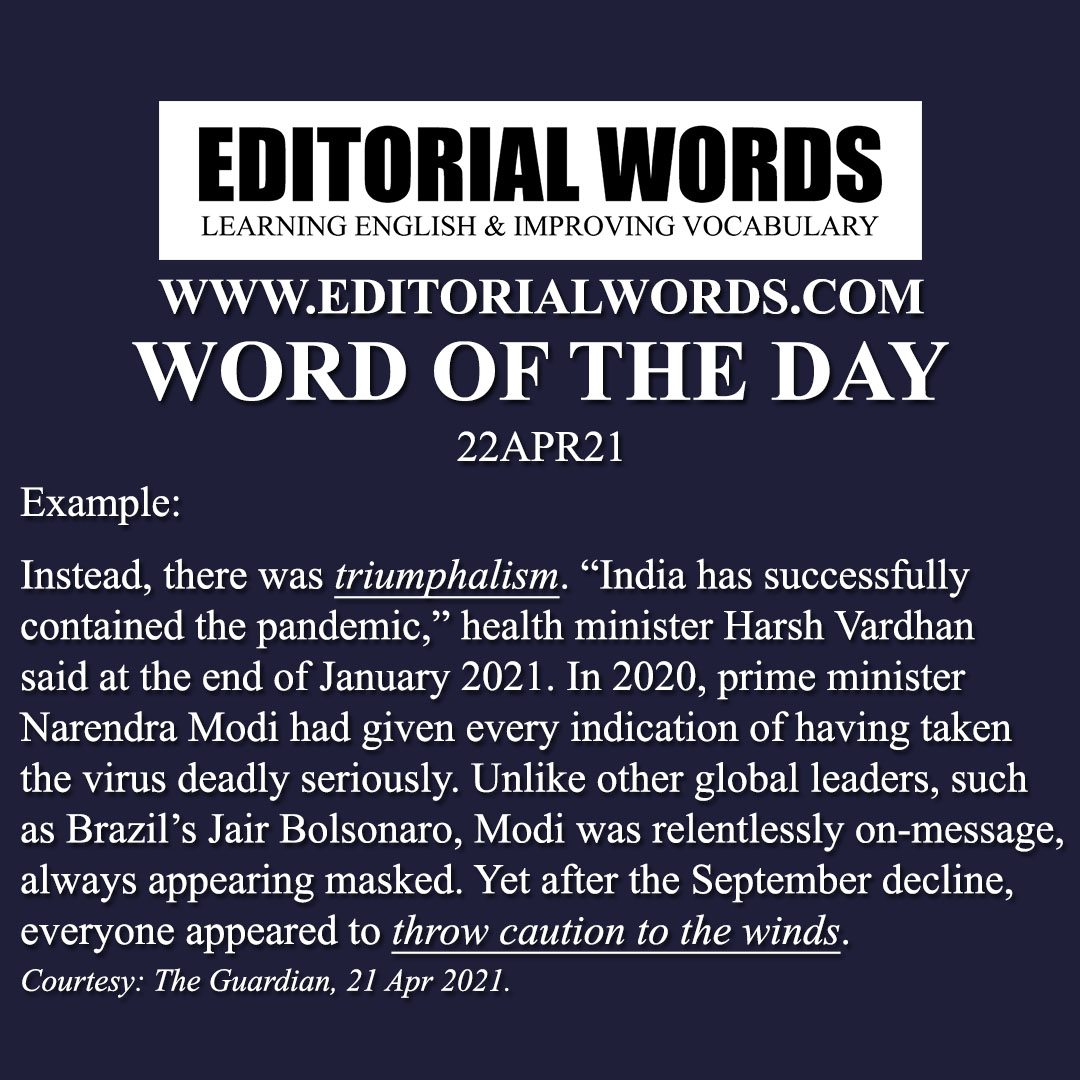 This word is present in The Guardian article India's government has abandoned its citizens to face a deadly second wave alone and click here to read it.
Courtesy: The Guardian
"Phrasal Verbs" We Learnt Last Week
"Idioms & Phrases" We Learnt Last Week
"Important Definitions" We Learnt Last Week
Recent Word Lists For The Hindu Editorial Articles