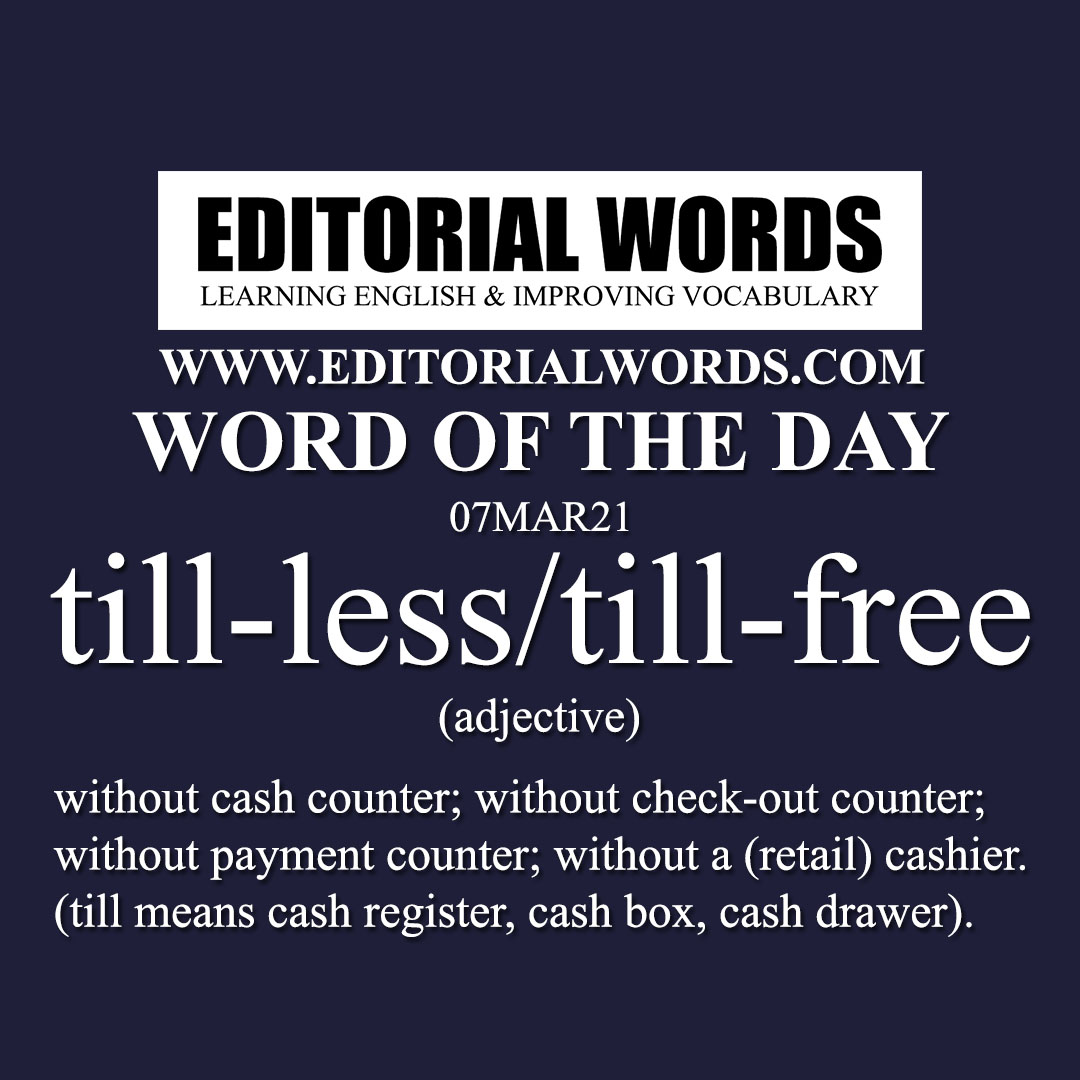 Today's "Word of the Day" is "till-less/till-free" and it is an adjective meaning "without cash counter; without check-out counter; without payment counter; without a (retail) cashier. (till means cash register, cash box, cash drawer)".
Example Sentence: Amazon Fresh opens the first 'till-less' or 'till-free' grocery store in the UK. Amazon has opened its first "just walk out" grocery store in the UK where shoppers can pick up their goods and leave without having to visit a till (cash-drawer). The Amazon Fresh store in Ealing, west London, is a "contactless" shop available to anyone signed up to Amazon and with the app on their phone. Customers must scan in a code on their phone to gain entry.
This word is present in The Guardian article Amazon Fresh opens first 'till-less' grocery store in UK and click here to read it.
Courtesy: The Guardian
"Phrasal Verbs" We Learnt Last Week
"Idioms & Phrases" We Learnt Last Week
"Important Definitions" We Learnt Last Week
Recent Word Lists For The Hindu Editorial Articles