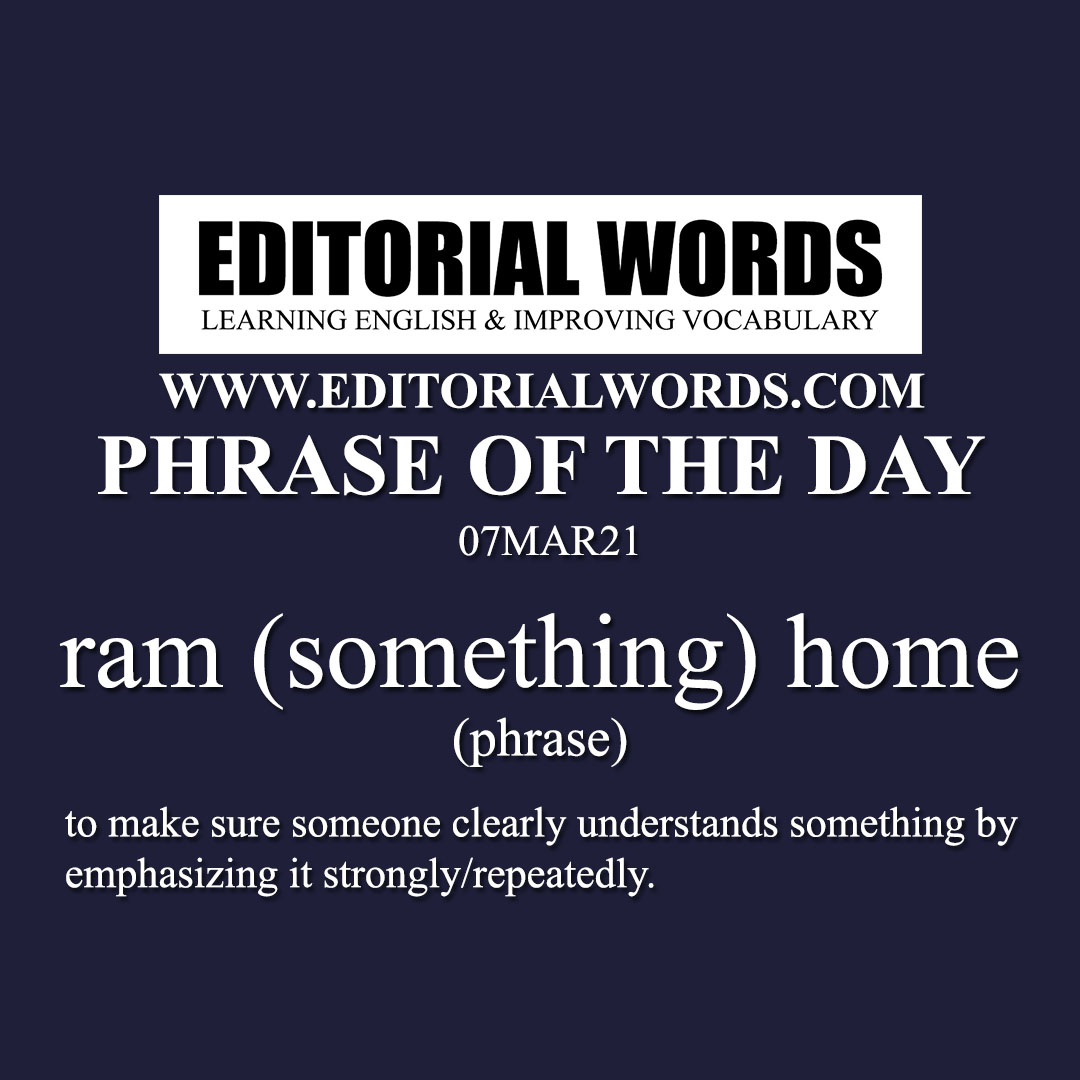 Today's "Phrase of the Day" is "ram (something) home" and it is a phrase meaning "to make sure someone clearly understands something by emphasizing it strongly/repeatedly".
Example Sentence:  For decades, we've fretted (worried) about fast food; did we really think that fast shopping would be consequence-free? What seems different with Amazon Fresh is that everything about Amazon, right and wrong (efficiency, depersonalisation, manipulation), is suddenly right up in your face. It's the ramming home of not only Amazon's dominance, but also its attitude problem.
This phrase is present in The Guardian article The 'soulless corporation' look – yes, it's Amazon on the high street and click here to read it.
Courtesy: The Guardian
"Phrasal Verbs" We Learnt Last Week
"Idioms & Phrases" We Learnt Last Week
"Important Definitions" We Learnt Last Week
Recent Word Lists For The Hindu Editorial Articles