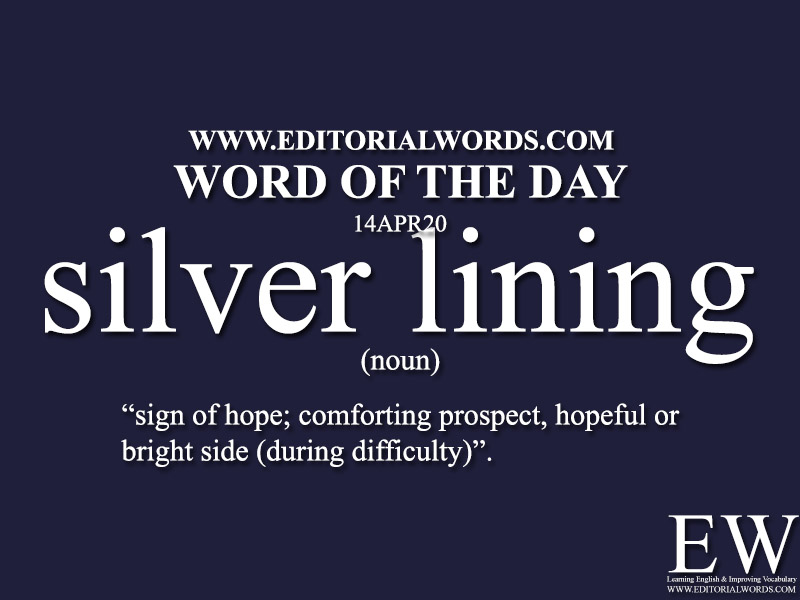 Today's "Word of the Day" is "silver lining" and it is a noun meaning "sign of hope; comforting prospect, hopeful or bright side (during difficulty)".
Example Sentence: With COVID-19, RBI Governor Shaktikanta Das said that the only silver lining is likely to be agriculture, which is expected to remain resilient, with foodgrain production for 2019-20 estimated at a record 292 million tonnes.
This word is present in today's The Hindu Business page article All policy tools at disposal to fight virus impact: RBI and click here to read it.
Courtesy: The Hindu
"Phrasal Verbs" We Learnt Last Week
"Idioms & Phrases" We Learnt Last Week
"Important Definitions" We Learnt Last Week
Recent Word Lists For The Hindu Editorial Articles