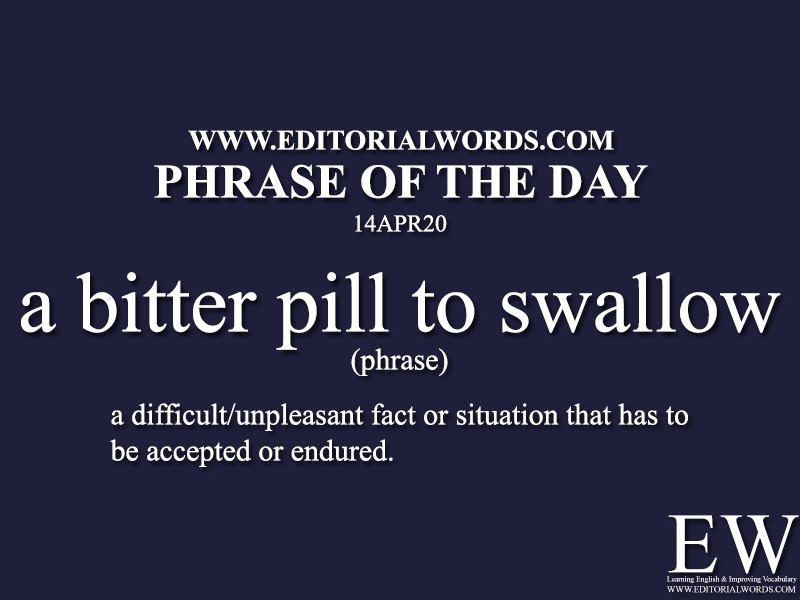 Today's "Phrase of the Day" is a bitter pill to swallow and it's meaning is "a difficult/unpleasant fact or situation that has to be accepted or endured".
Example Sentence:  It has been a bitter pill to swallow for many private sports academies in the city, Bengaluru as most of them are reeling under financial burden due to COVID-19 pandemic crisis.
This phrase is present in today's The Hindu Sports article Private sports academies reeling under financial burden and click here to read it.
Courtesy: The Hindu.
"Phrasal Verbs" We Learnt Last Week
"Idioms & Phrases" We Learnt Last Week
"Important Definitions" We Learnt Last Week
Recent Word Lists For The Hindu Editorial Articles