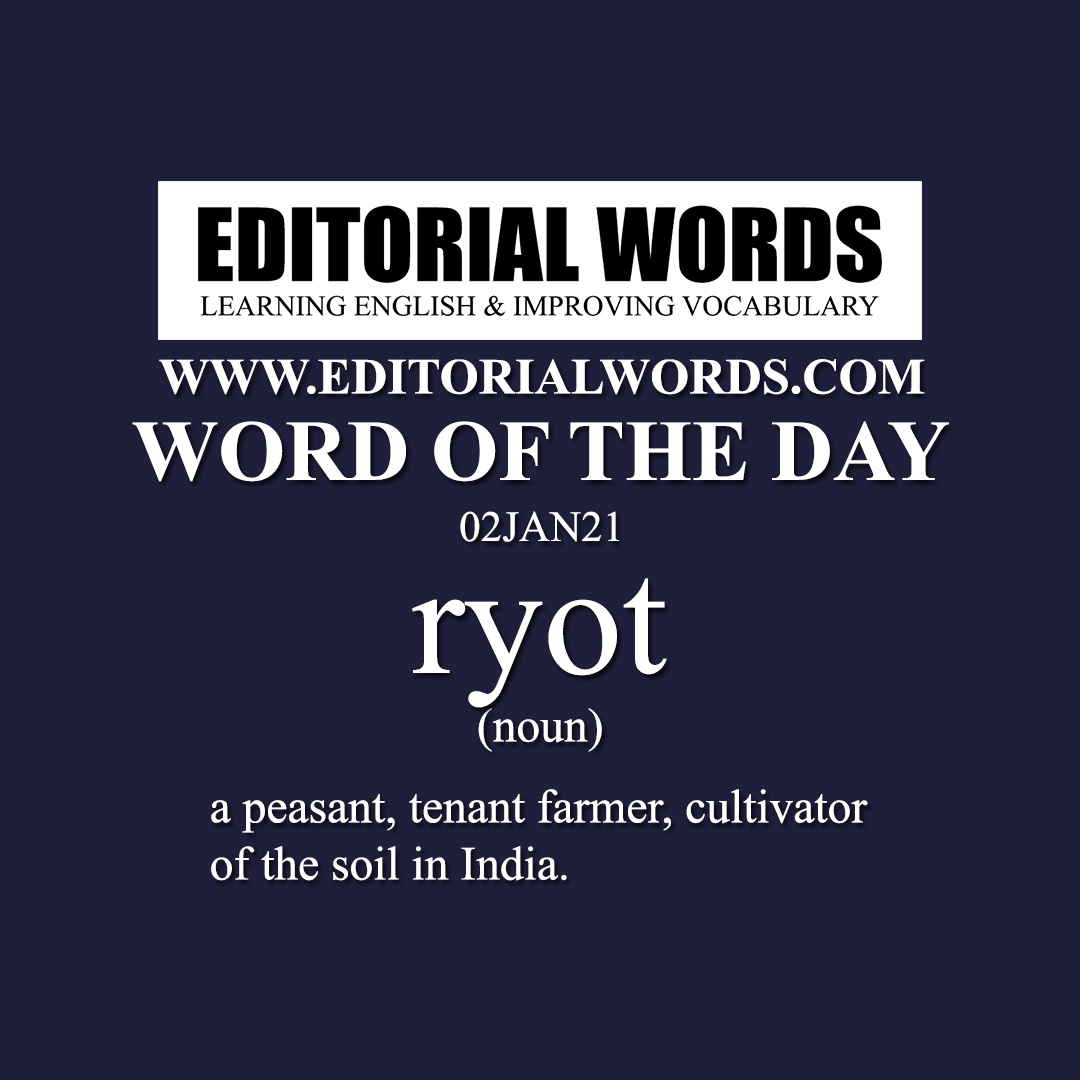 Today's "Word of the Day" is ryot and it is a noun meaning "a peasant, tenant farmer, cultivator of the soil in India".
Example Sentence: Ryots in India are happy with the farm laws and other pro-farmer initiatives such as the PM Kisan scheme, Mr. Prakash Javadekar, the Minister for Environment and Information said.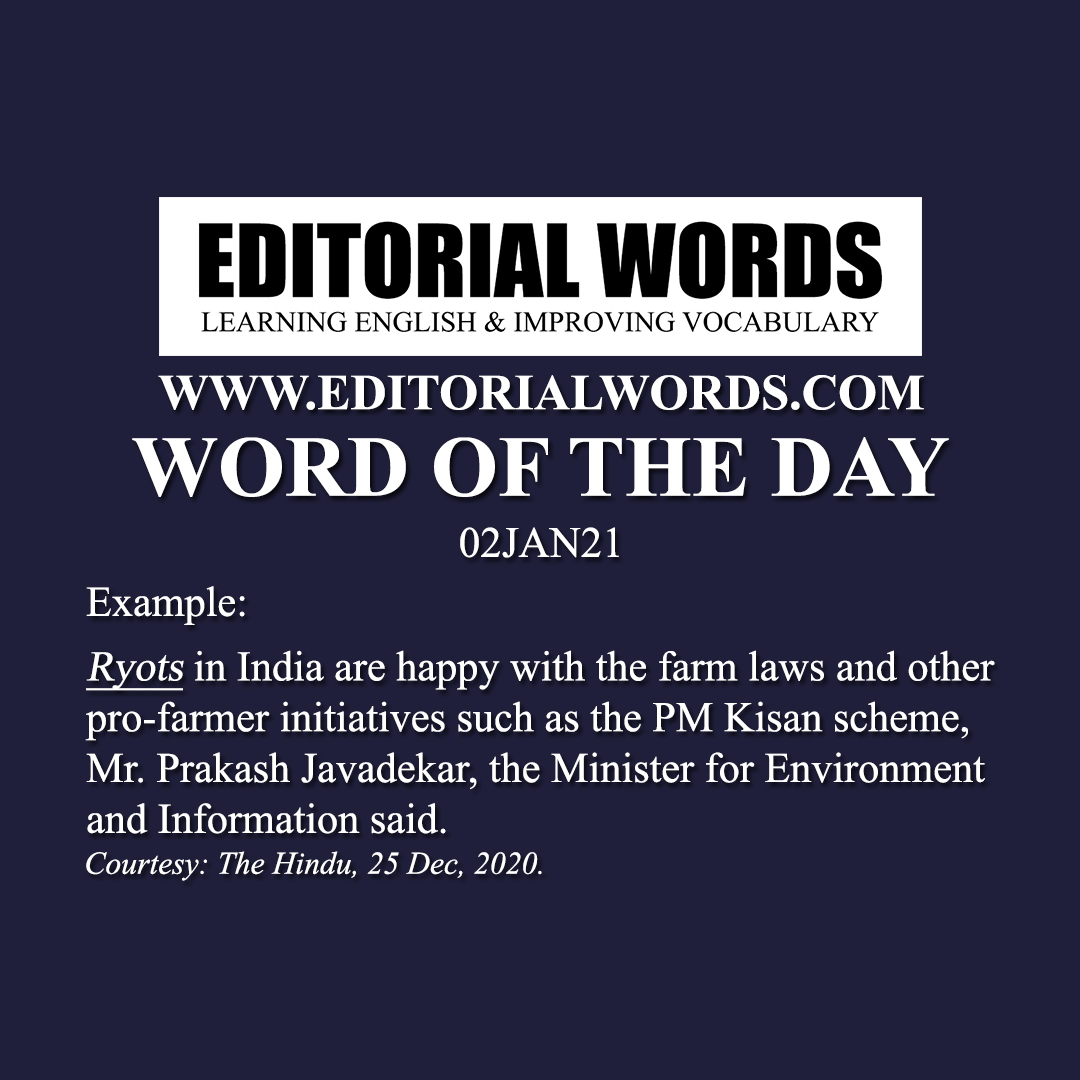 This word is present in The Hindu article Agitating farmers misguided, ryots across country are happy with Modi schemes: Prakash Javadekar and click here to read it.
Courtesy: The Hindu
"Phrasal Verbs" We Learnt Last Week
"Idioms & Phrases" We Learnt Last Week
"Important Definitions" We Learnt Last Week
Recent Word Lists For The Hindu Editorial Articles