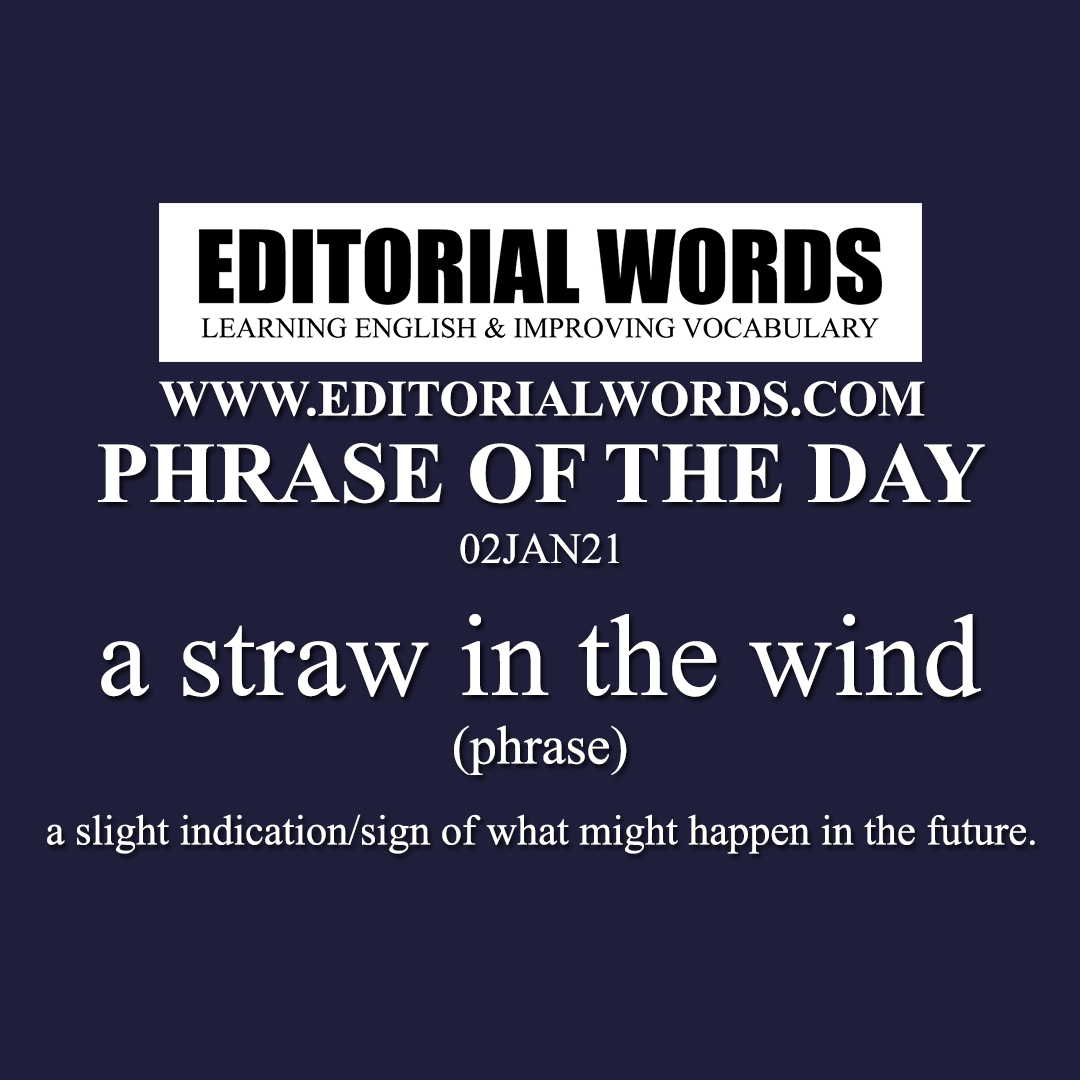 Today's "Phrase of the Day" is "a straw in the wind" and it is a phrase meaning "a slight indication/sign of what might happen in the future".
Example Sentence: The gravity of the COVID-19 situation, which has not yet abated; impasse on the border with China; severe restrictions on travel; the unsettled situation in the U.S., with three weeks to go for Joe Biden to be sworn in as President; and the game-changing developments in West Asia have created a kind of lull on the foreign policy front. But below the surface, there is feverish activity to figure out future policies. Every straw in the wind in the statements, speeches and seemingly isolated reports emanating from South Block needs to be watched.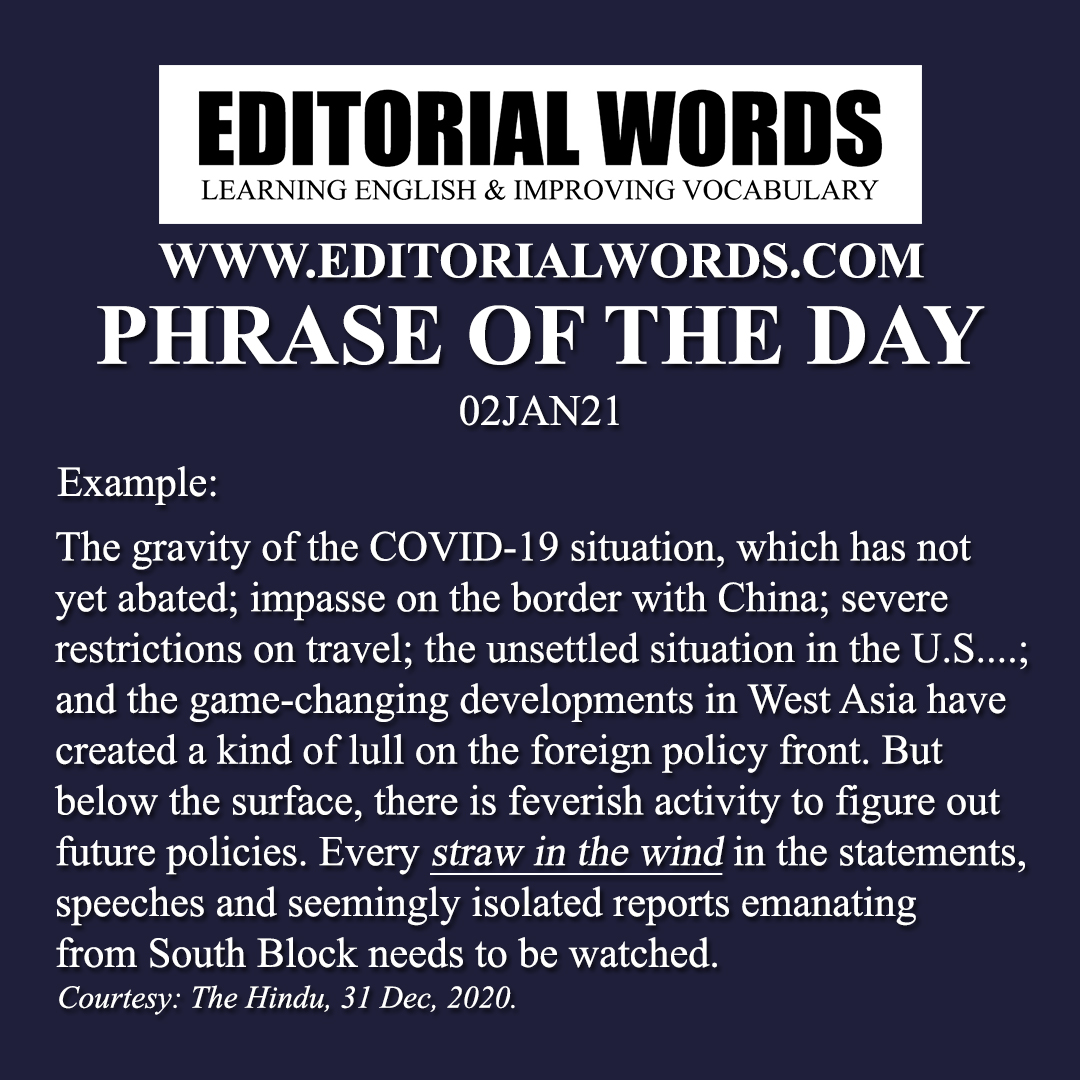 This phrase is present in The Hindu article Straws in the wind in South Block and click here to read it.
Courtesy: The Hindu
"Phrasal Verbs" We Learnt Last Week
"Idioms & Phrases" We Learnt Last Week
"Important Definitions" We Learnt Last Week
Recent Word Lists For The Hindu Editorial Articles