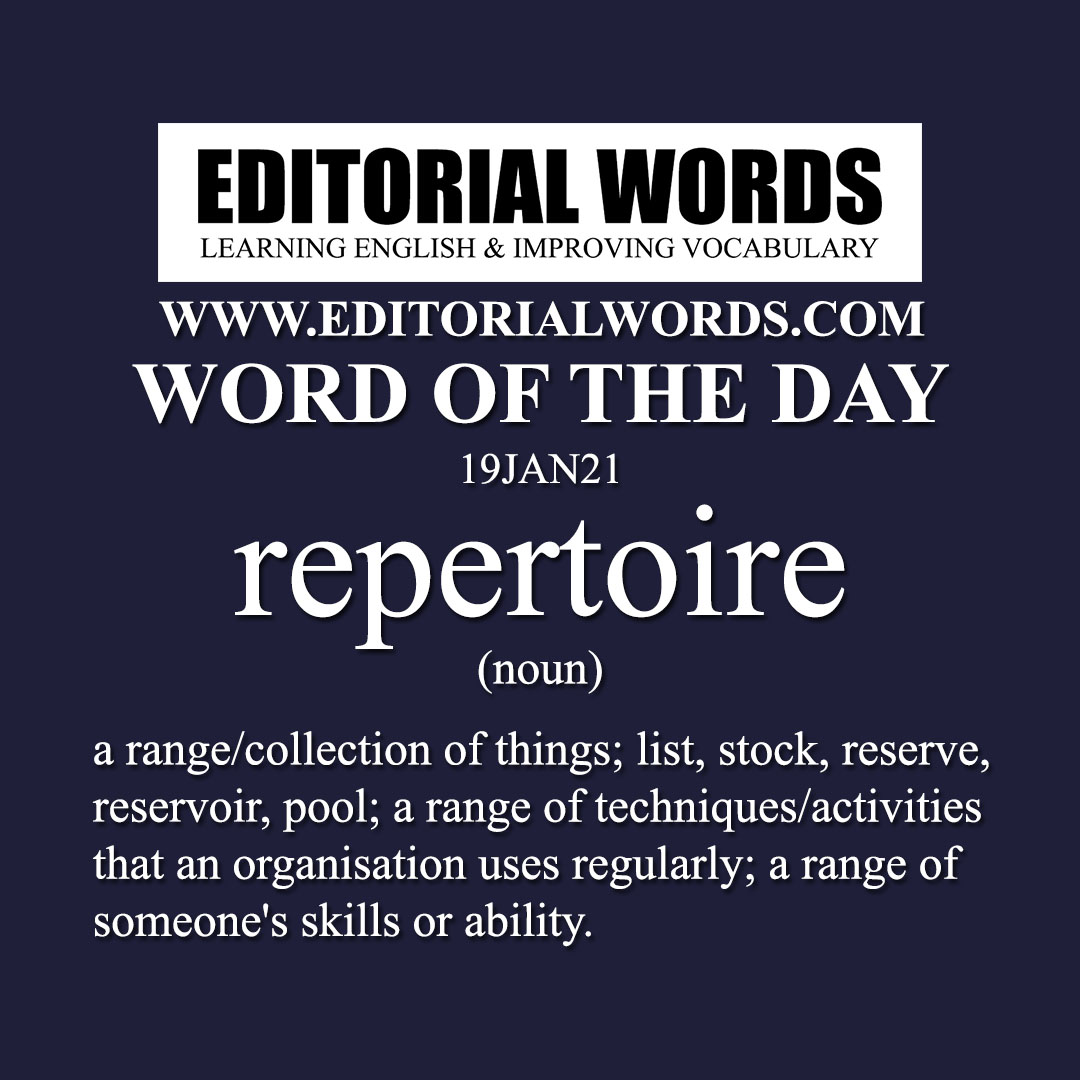 Today's "Word of the Day" is repertoire and it is a noun meaning "a range/collection of things; list, stock, reserve, reservoir, pool; a range of techniques/activities that an organisation uses regularly; a range of someone's skills or ability".
Example Sentence: When it comes to giving money directly to the poor, the coffer (money box/treasury) is suddenly bare (empty). This is in stark contrast to other countries where direct payments are part of the repertoire (budget).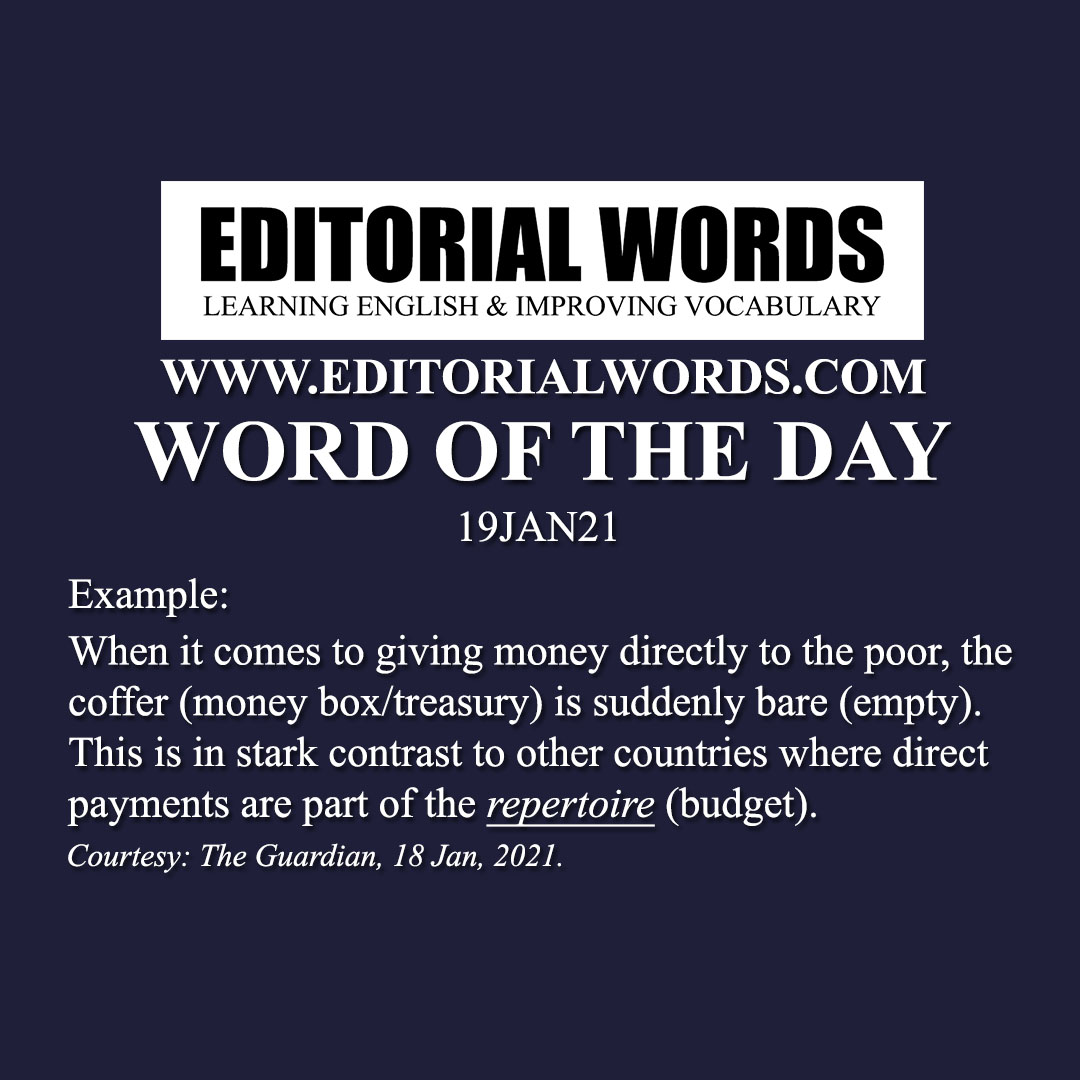 This word is present in The Guardian article Britain has plenty of cash to bail out big business, yet nothing for the poorest, and click here to read it.
Courtesy: The Guardian
"Phrasal Verbs" We Learnt Last Week
"Idioms & Phrases" We Learnt Last Week
"Important Definitions" We Learnt Last Week
Recent Word Lists For The Hindu Editorial Articles