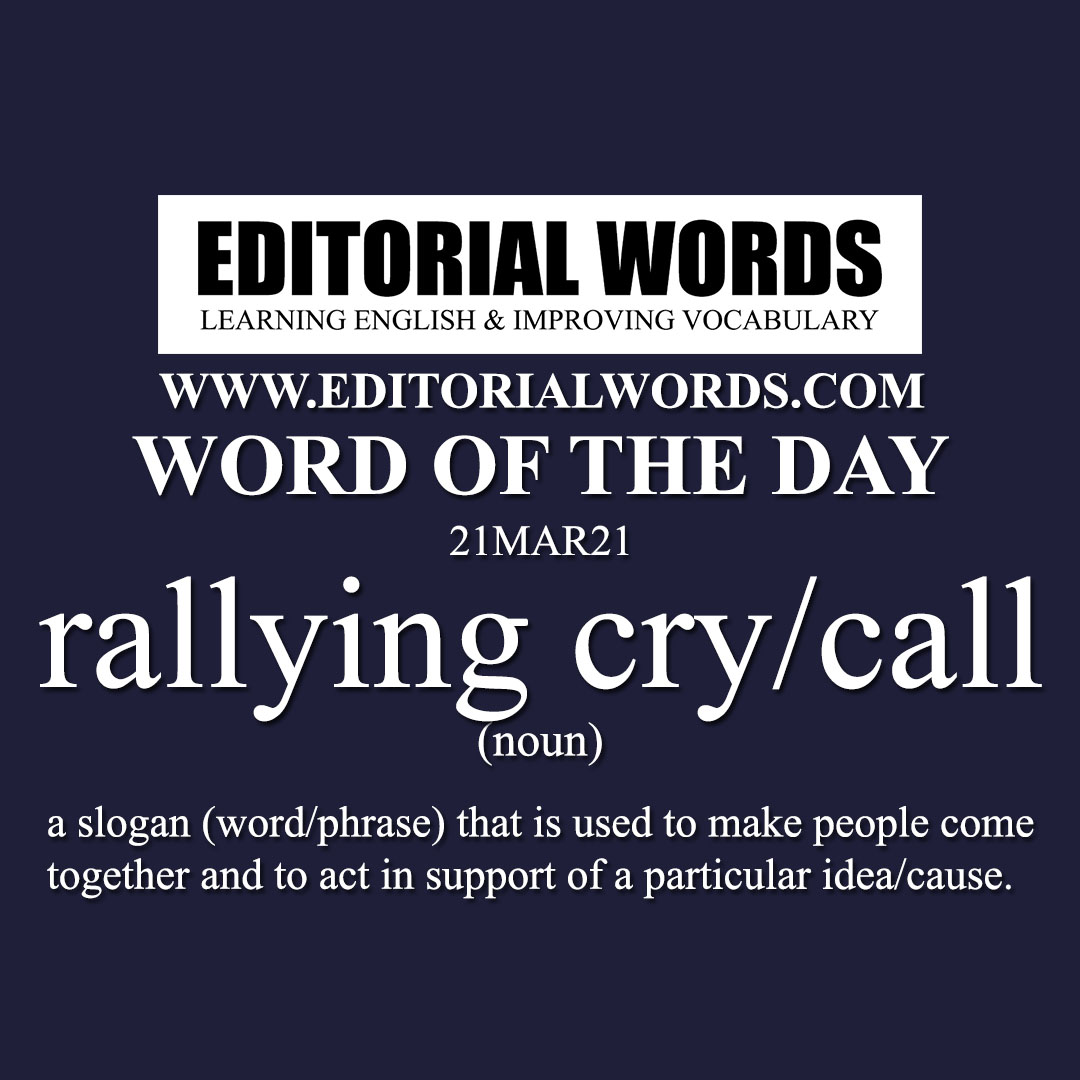 Today's "Word of the Day" is "rallying cry/call" and it is a noun meaning "a slogan (word/phrase) that is used to make people come together and to act in support of a particular idea/cause".
Example Sentence: This week the highest honour (The Pritzker prize) in the architecture world was awarded to a pair of Parisian designers (Vassal and his partner, Anne Lacaton) better known for revitalising existing buildings than creating new ones. Their powerful rallying cry has become all the more urgent in light of the climate emergency: "Never demolish, never remove or replace, always add, transform, and reuse!".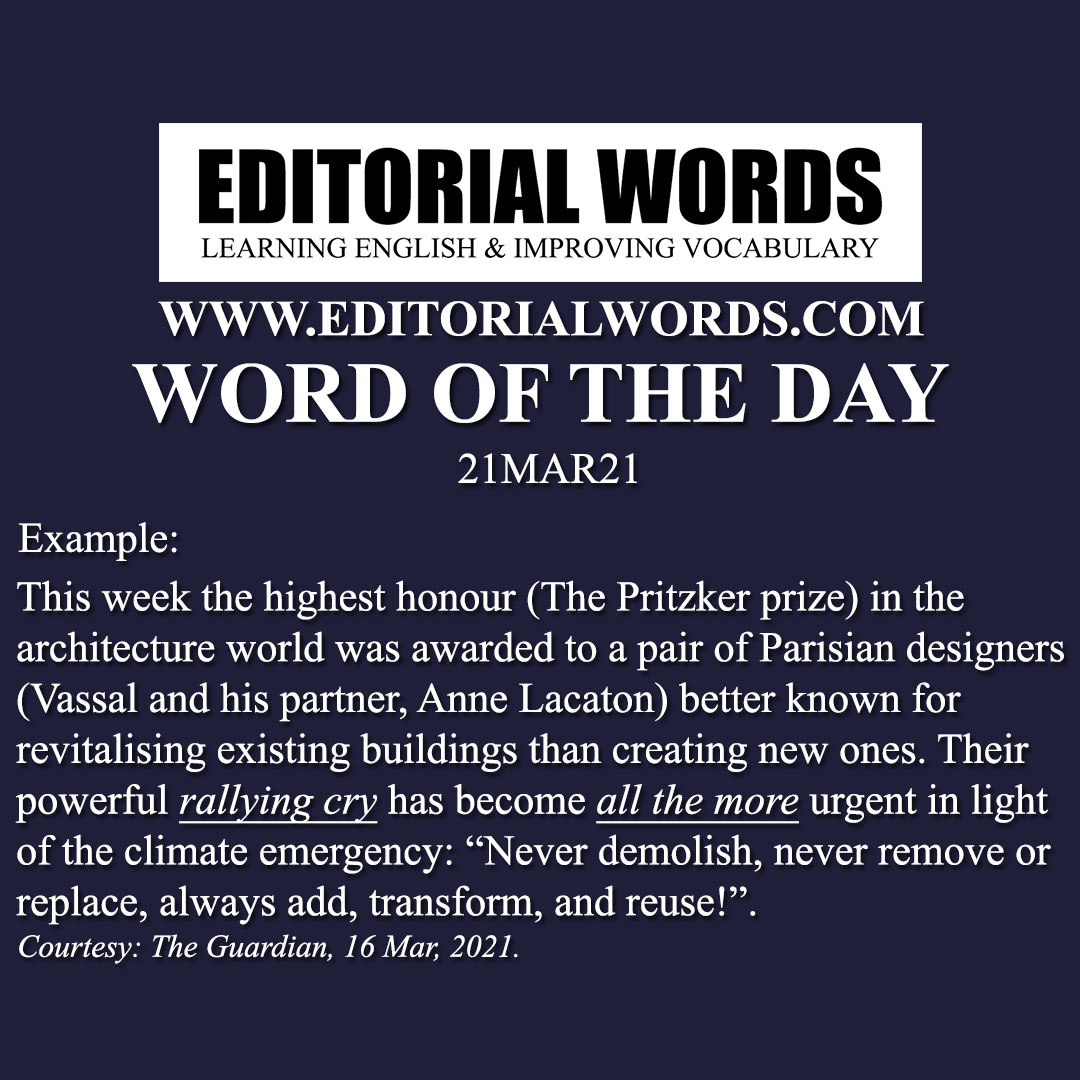 This word is present in The Guardian article  'Sometimes the answer is to do nothing': unflashy French duo take architecture's top prize and click here to read it.
Courtesy: The Guardian
"Phrasal Verbs" We Learnt Last Week
"Idioms & Phrases" We Learnt Last Week
"Important Definitions" We Learnt Last Week
Recent Word Lists For The Hindu Editorial Articles