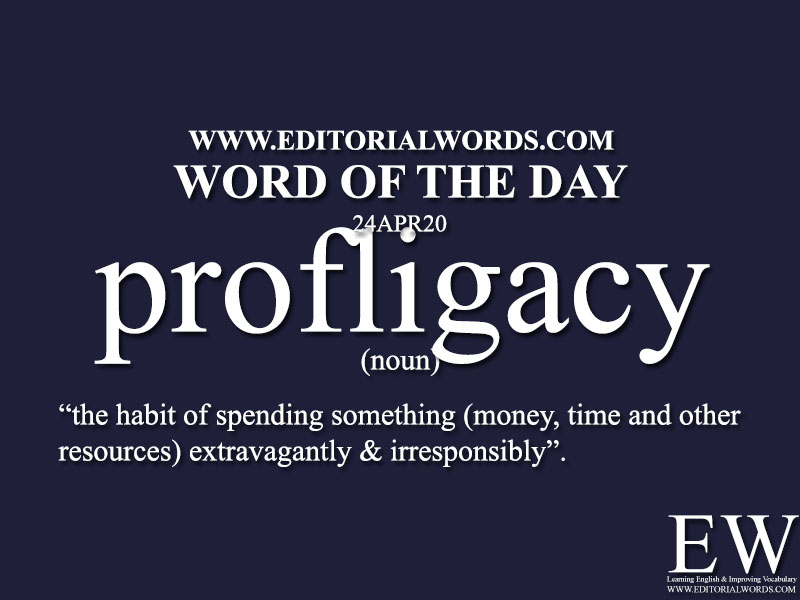 Today's "Word of the Day" is profligacy and it is a noun meaning "the habit of spending something (money, time and other resources) extravagantly & irresponsibly".
Example Sentence:  The fight has reopened the wounds of the 2009 economic crisis with debt-laden southern states like Spain and Italy, both badly hit by the disease, demanding help to get back on their feet. But richer northern countries like Germany and the Netherlands, while saying they are ready to help for now, insist they will not take the long-term step of pooling debt with Mediterranean governments they accuse of profligacy.
This word is present in today's The Hindu International page article EU divided over virus recovery plan and click here to read it.
Courtesy: The Hindu
"Phrasal Verbs" We Learnt Last Week
"Idioms & Phrases" We Learnt Last Week
"Important Definitions" We Learnt Last Week
Recent Word Lists For The Hindu Editorial Articles