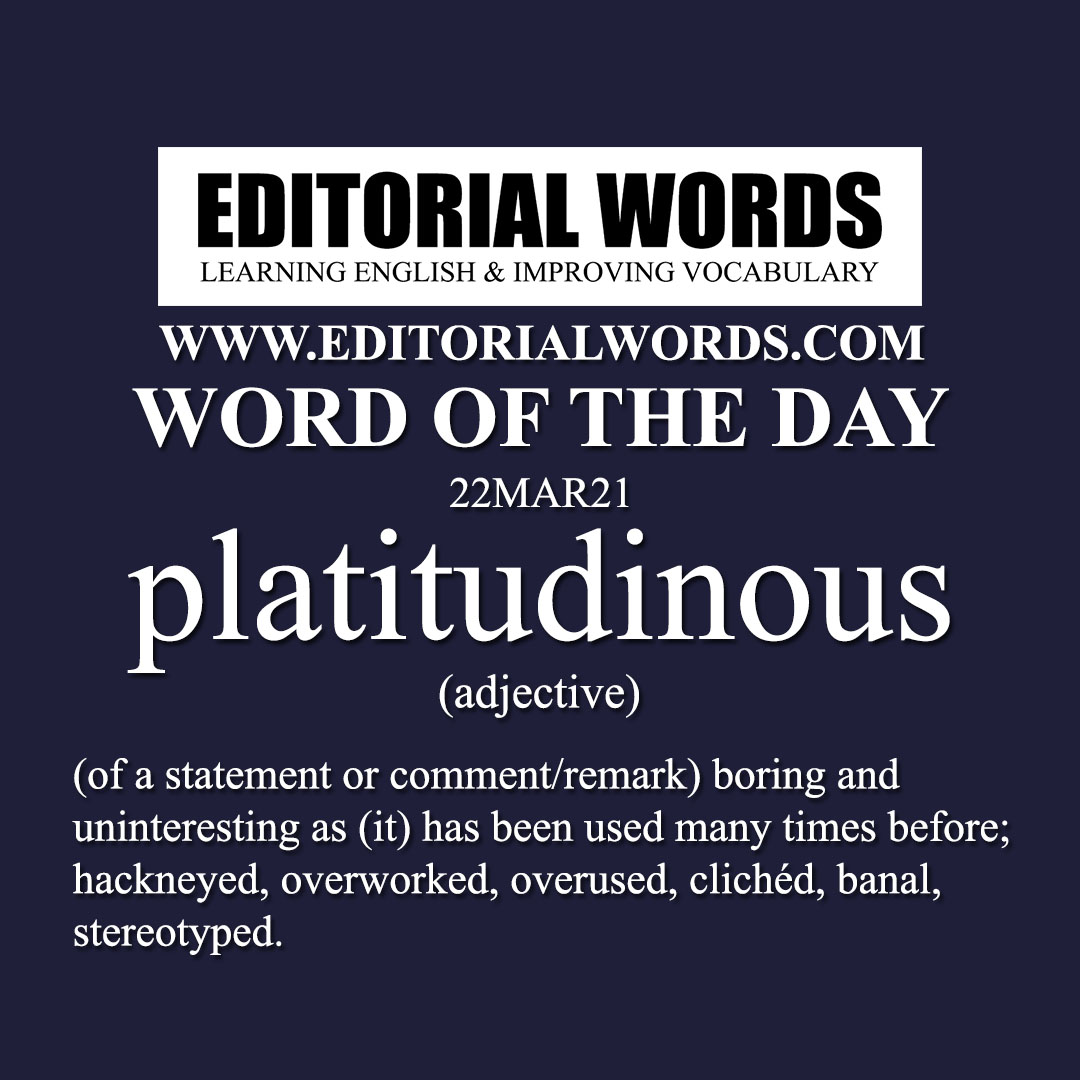 Today's "Word of the Day" is "platitudinous" and it is an adjective meaning "(of a statement or comment/remark) boring and uninteresting as (it) has been used many times before; hackneyed, overworked, overused, clichéd, banal, stereotyped".
Example Sentence: Hope is a leap of faith. It requires the willingness to act on the conviction (belief) that, for all the bleak (unpromising) facts of the present, a better future is possible. Hope is neither easy nor platitudinous.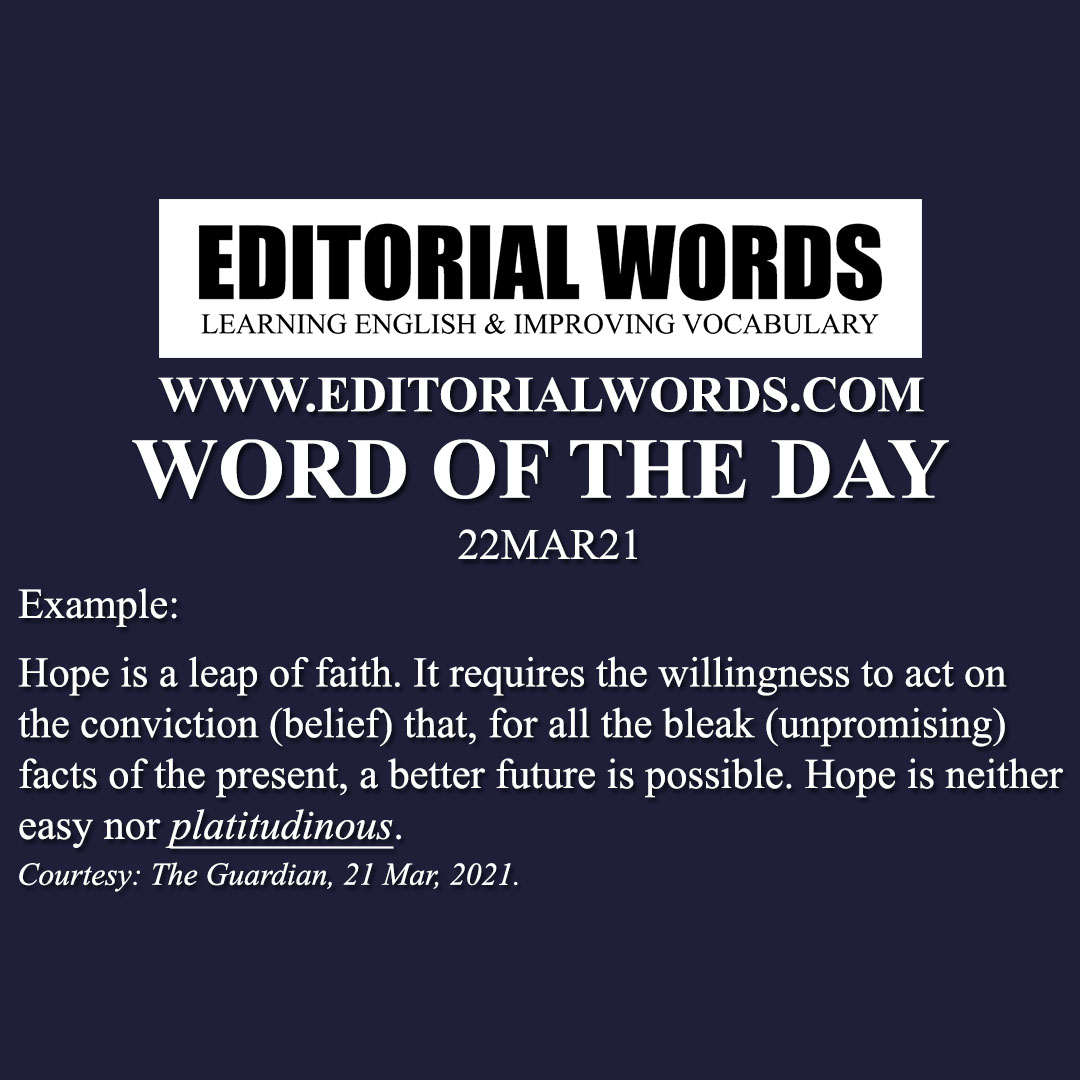 This word is present in The Guardian article It's been a year of bearing witness to trauma. Call me a fool, but now I sense hope and click here to read it.
Courtesy: The Guardian
"Phrasal Verbs" We Learnt Last Week
"Idioms & Phrases" We Learnt Last Week
"Important Definitions" We Learnt Last Week
Recent Word Lists For The Hindu Editorial Articles